Back to Blog
November 23, 2016
Tony Stewarts Final NASCAR Race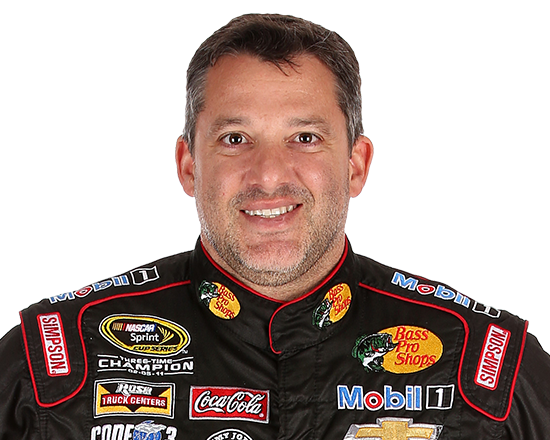 Tony Stewart finished 22nd on Sunday in his final NASCAR race of his career. Tony Stewart ended his career with 49 victories in 618 starts. He finished his season ranking 15th in the standings. Tony Stewart has been racing for 21 years and can only smile while looking back at all he has accomplished. 45-year old Tony Stewart is a three time Sprint Cup champion.
Prior to the race on Sunday, Tony Stewart was set apart from the rest. Family, friends and a couple fans were able to come down to take pictures and give hugs. Tony drove down pit road giving crew members high fives and then led the rest of the drivers in a pace lap. The crowd was cheering louder than ever, showing their gratitude towards Tony Stewart and his NASCAR career.
"The whole day was awesome. You couldn't ask for it to be a better day…. Probably the best part was your peers and fellow drivers and crew chiefs and crew members" says Stewart. While Tony is done racing in the Sprint Cup, that does not mean he will not be returning behind the wheel of a race car ever again. Tony is planning a back surgery to remove screws from a fractured vertebra and is also planning his annual off-road trip. Tony Stewarts final NASCAR race was not the only thing to be celebrated on Sunday; Jimmy Johnson also won his record-tying seventh championship!
Now that Tony Stewarts final NASCAR race has happened, maybe he will have time to visit the Lehigh Valley Grand Prix again for some friendly racing with his buddies.
Click here to read about the last time Tony Stewart visited Lehigh Valley Grand Prix!
Social Events

| Race Hours | |
| --- | --- |
| Monday-Thursday | 2pm-10pm |
| Friday | 2pm-10pm |
| Saturday | 12pm-10pm |
| Sunday | 12pm-7pm |

| Octane Hours | |
| --- | --- |
| Monday | 5pm-10pm |
| Tuesday-Wednesday | Closed |
| Thursday | 5pm-10pm |
| Friday | 5pm-10pm |
| Saturday | 12pm-10pm |
| Sunday | 12pm-7pm |

Axe Throwing Hours
Monday, Tuesday & Wednesday
Closed
Thursday
5pm-10pm
Friday
5pm-10pm
Saturday
12pm-10pm
Sunday
12pm-7pm
View Our Event Calendar