Back to Blog
September 9, 2016
Nascar Visits Lehigh Valley Grand Prix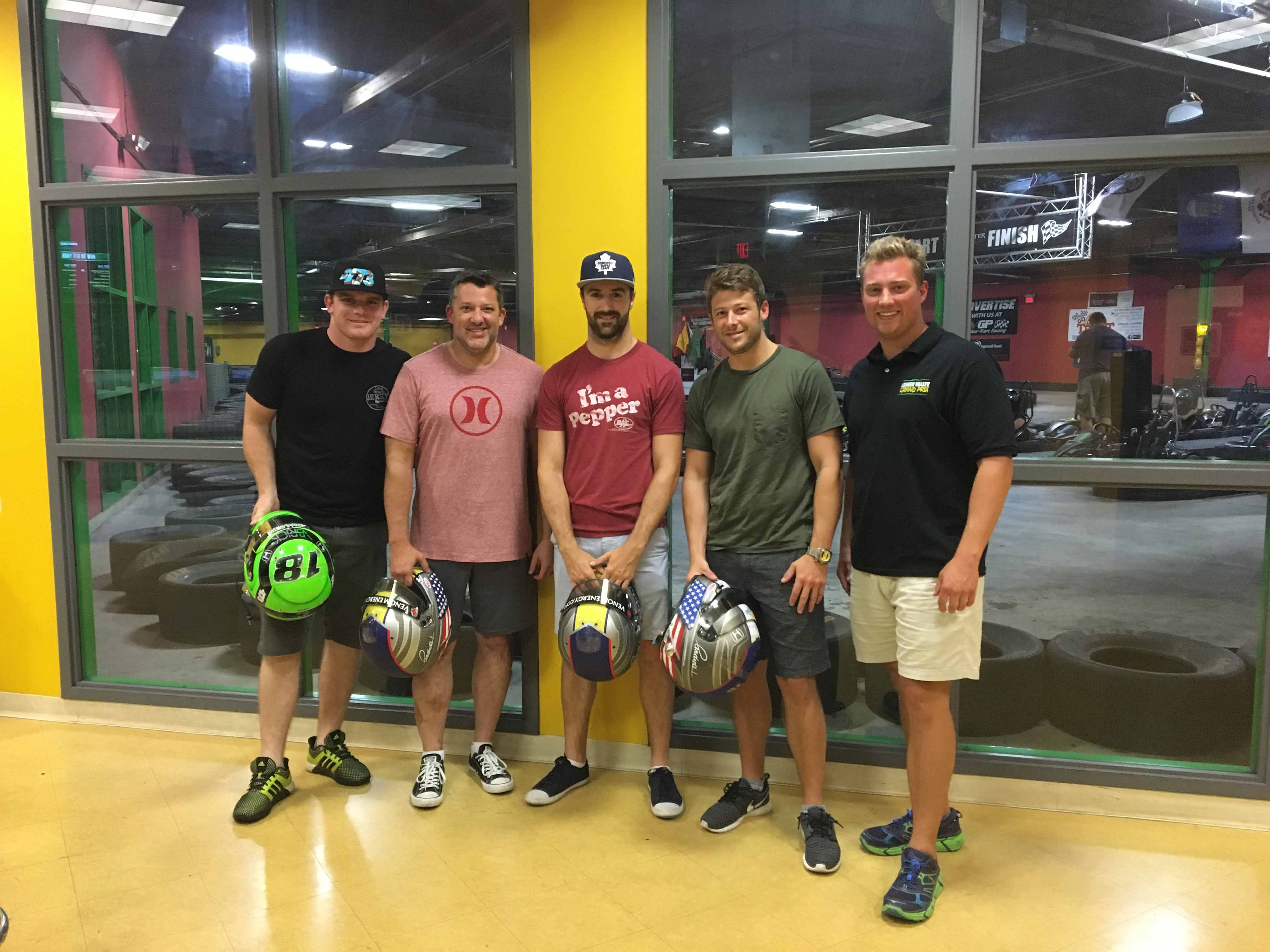 Early Life of Tony Stewart
From Go Karts
Tony Stewart was born on May 20, 1971 in Columbus, Indiana. When Tony was just seven years old, he discovered his passion for racing. Tony Stewart first wheeled a go kart in 1978 at a Westport, Indiana racetrack. He was very successful early on; at the age of eight Tony Stewart won his first championship at the Columbus Fairgrounds. "Getting a trophy that was bigger than the other kids' was all I cared about" says Stewart. From there on, he was nothing but a champion. Stewart was International Karting Federation Grand National champion in 1983, World Karting Association champion in 1987, followed by being the United States Auto Club (USAC) Rookie of the Year in 1991, Midget Series Champion in 1994 and 1995 and USAC Silver Crown Series Champion in 1995. Stewart has four USAC Championships, including a triple crown. His father's constant reminder to be the best racecar driver he could be, made him the ultimate rookie.
To Nascar
After becoming a series champion of the IRL Indy Car Series in 1997, Stewart was brought into the NASCAR world in 1999 where championships followed championships for Stewart. No matter what style of racecar, Tony Stewart is always finishing at the top. Since his first driving experience in 1978, Tony has scored 12 driver championships. His most popular titles come from his 3 NASCAR pinnacle series titles. His first crown was earned in 2002, followed by his second in 2005, and his third in 2011.
Even outside the racing scene, Stewart is devoted to philanthropy. In 2003, Tony Stewart formed his own charitable foundation known as, the Tony Stewart Foundation. The foundation's goal is to raise funds for three specific groups; chronically ill children, drivers injured in Motorsports activities and organizations dedicated to the protection of various animal species. Without seeking awards for his philanthropic efforts, Tony Stewart was honored to be named "Most Caring Athlete" by USA Weekend and "NASCAR's Good Guy" by the Sporting News in 2004.
Today, Tony continues to excel in his racing career and still shocks his fans with his talent. Learn more about Tony Stewart and view more of his career highlights by clicking here!
Social Events

| Race Hours | |
| --- | --- |
| Monday-Thursday | 2pm-10pm |
| Friday | 2pm-10pm |
| Saturday | 12pm-10pm |
| Sunday | 12pm-7pm |

| Octane Hours | |
| --- | --- |
| Monday | 5pm-10pm |
| Tuesday-Wednesday | Closed |
| Thursday | 5pm-10pm |
| Friday | 5pm-10pm |
| Saturday | 12pm-10pm |
| Sunday | 12pm-7pm |

Axe Throwing Hours
Monday, Tuesday & Wednesday
Closed
Thursday
5pm-10pm
Friday
5pm-10pm
Saturday
12pm-10pm
Sunday
12pm-7pm
View Our Event Calendar