FAQ
Below are frequently asked questions (FAQ) about indoor go kart racing at Lehigh Valley Grand Prix. If you have a question you do not see below please feel free to call us at 1.610.432.RACE.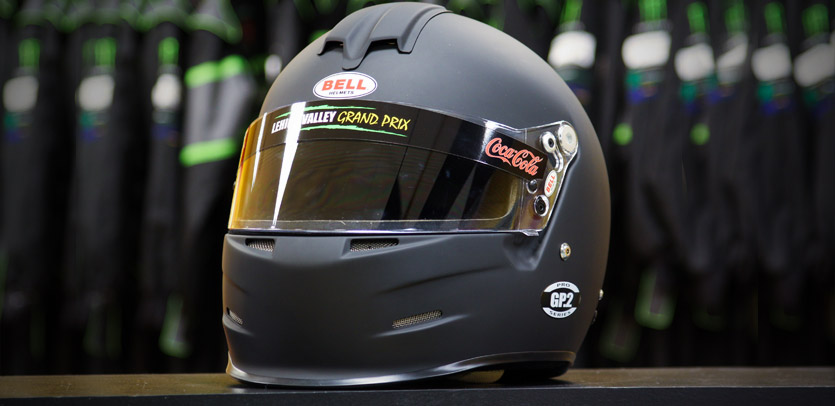 How do I get to LVGP?
What is a "race" at LVGP?
Each race is timed at 8-minutes on the weekdays and 7 minutes on the weekend.  The average customer races 10-15 laps during the allotted time. Each lap is timed to the thousandth of a second and all racers receive a detailed time sheet after the race. The racer with the single fastest lap time wins the race. Maximum of 10 racers on the track at once.
Special Formats such as: Team Endurance Races and Position Racing Available for private events.
Can anyone race at LVGP?
The track is open to the general public 7 days a week. However, corporate events, leagues and other special events are sometimes held at the track.  If we are not open to the public during a specific time, it will be posted on our Calendar.
The minimum age to race at LVGP is 8 years old.  Anyone under the age of 18 must have a parent/guardian present to sign a waiver.
Can I race with my child?
Unfortunately, insurance does not permit junior karts and adult karts on the track at the same time. If your child is under the age of 15 they must race in a junior heat.  If any junior racers reach a single lap time of under 36 seconds (recently changed with new track layout) or faster, they are permitted to graduate to an adult kart (height permitting, 54 inches).  Juniors that have already qualified are grandfathered in and do not need to qualify again.
What should I wear to go karting?
The track is ventilated, so the temperature on the track is similar to the track outside.  In the summer, it is very warm on the track.  In the winter, it is much cooler. Be sure to wear closed-toe shoes (no sandals or high heels allowed)!  Currently, we also require masks to be worn inside the facility.
Can I bring my own equipment?
LVGP provides helmets and neck braces for all racers.  Customers are allowed to bring their own helmet, as long as it has a full-face shield.  All customers must drive the karts provided by LVGP.  No outside vehicles are allowed.
Can I make reservations?
Yes!  We encourage online reservations!  For more details on reservations CLICK HERE.  We also offer party packages/discounts for groups of 8 or more.  For more information CLICK HERE.
What are the benefits of organizing an event?
Reserved Racing: When you hold an event at LVGP, your races are reserved exclusively for your group.
Complimentary Room Rental: Enjoy the privacy of either our Party Room or Conference Room for the duration of your race time. The Conference Room at LVGP is equipped with full audio-visual capability and is the ideal setting for presentations and business meetings. The Party Room offers a more exciting atmosphere, with additional seating and a track-side viewing area.
Catering: Choose from a variety of catering options, as listed on the LVGP Catering Menu.
FREE LVGP Racing License: Includes birthday race not to be used with event.  Current license holders will have their license renewed for 1 year from that day.
How are events priced?
For event packages and pricing CLICK HERE to email our sales team!
Karts/Track

| Race Hours | |
| --- | --- |
| Monday | 2pm-10pm |
| Tuesday-Thursday | 2pm-9pm |
| Friday | 2pm-10pm |
| Saturday | 12pm-10pm |
| Sunday | 12pm-7pm |

| Octane Hours | |
| --- | --- |
| Monday | 5pm-10pm |
| Tuesday-Thursday | 5pm-9pm |
| Friday | 4pm to 10pm |
| Saturday | 12pm to 10pm |
| Sunday | 12pm to 7pm |

Axe Throwing Hours
Monday, Tuesday, Wednesday & Thursday
Available for Private Events
Friday
4pm to 10pm
Saturday
2pm to 10pm
Sunday
12pm to 7pm
View Our Event Calendar