Bachelor/Bachelorette Parties
This is your night. It's your Bachelorette / Bachelor Party! Go a little crazy with your friends and "sow your wild oats" with a fast and furious night of racing at the Lehigh Valley Grand Prix!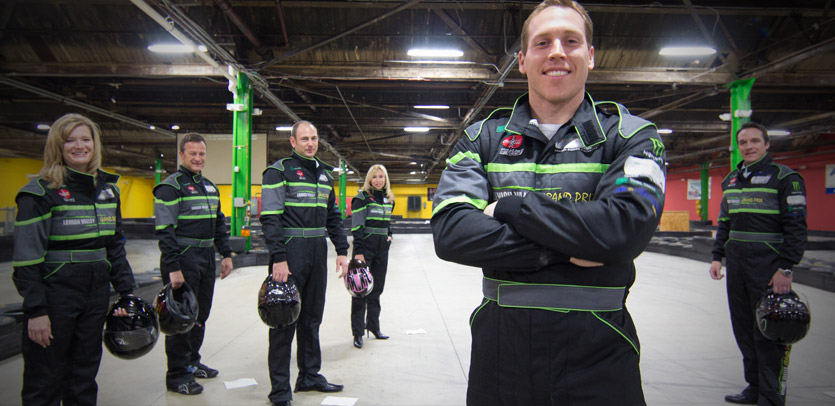 Celebrate your upcoming wedding in a safe, high-energy, adrenaline-filled environment. Bachelor parties at LVGP are a one stop destination – complete with fun and food and a great selection of beer, wine and cocktails at our Octane-Adrenaline Bar, located inside the building. We offer special race formats and a variety of catering options to make your event truly special. Get that last adrenaline rush of freedom in before you tie the knot!
Our go-karts can exceed 45mph during your race and our new track features a 300-foot straightaway that will challenge you to pass your friends at high speeds. After completing each race, you and your group will get a printout with the statistics from your race and a champion will be crowned. Bragging rights for the evening will go to the winner! Our facility now offers mini-bowling to add another layer of fun to your night.
NOW OFFERING GO!AXE!!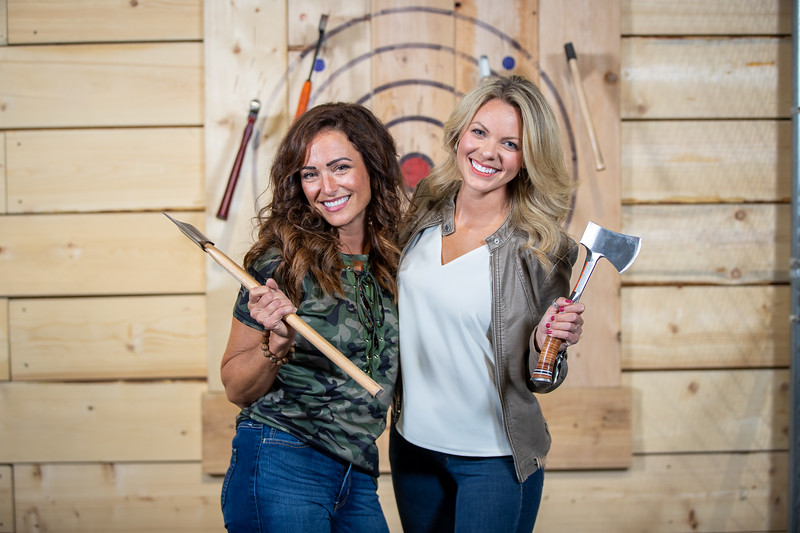 Lehigh Valley Grand Prix offers several different packages for a Bachelorette / Bachelor Party, starting at $50 per guest with a minimum of eight people to a group. Party packages include an official awards ceremony a free alcoholic beverage for the bride or groom, and much more. Per our policy, alcoholic drinks must be consumed after the racing is finished — no drinking and driving on our watch!
If you are interested in one of our packages, we encourage you to book two to four weeks in advance, especially if you have a specific date or time in mind. Special accommodations may be made last minute – so be sure to give us a call to discuss.
For more information, contact Ryan Suchon at 1.610.432.7223 or by email at sales@lehighvalleygrandprix.com.
| Race Hours | |
| --- | --- |
| Monday | 2pm-10pm |
| Tuesday-Thursday | 2pm-9pm |
| Friday | 2pm-10pm |
| Saturday | 12pm-10pm |
| Sunday | 12pm-7pm |

| Octane Hours | |
| --- | --- |
| Monday | 5pm-10pm |
| Tuesday-Thursday | 5pm-9pm |
| Friday | 4pm to 10pm |
| Saturday | 12pm to 10pm |
| Sunday | 12pm to 7pm |

Axe Throwing Hours
Monday, Tuesday, Wednesday & Thursday
Available for Private Events
Friday
4pm to 10pm
Saturday
2pm to 10pm
Sunday
12pm to 7pm
View Our Event Calendar