Gift Cards
Perfect gift for all occasions!
Give the gift of adrenaline to your friends and family members! Gift cards come in several denominations. Give a gift they'll never forget!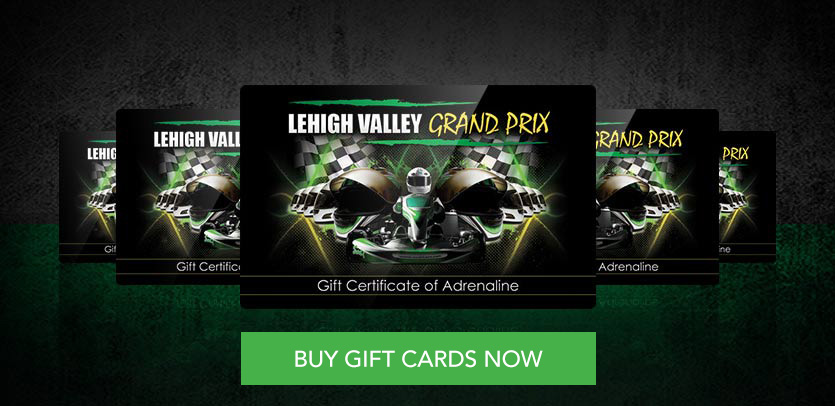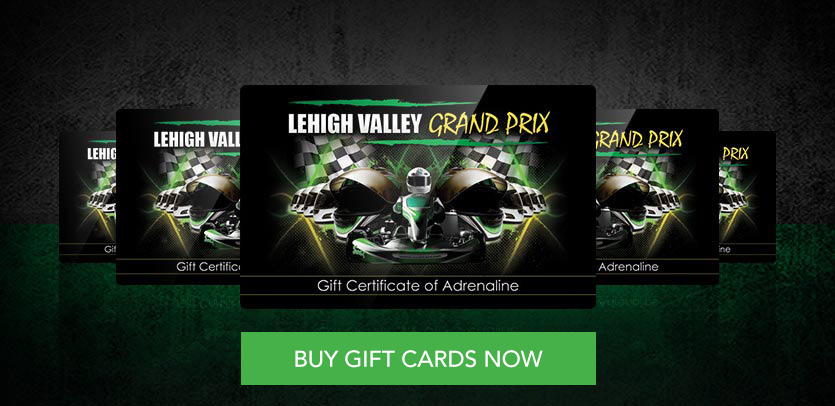 ---
HOLIDAY GIFT CARD SPECIALS

Purchase a $50 gift card and receive $100 Total Value!
Black Friday Special available 11/22 at 12am to 11/25 at 12am: LVGP holds it's famous Black Friday Special this year from 10am-5pm. Enjoy the benefits from gift card matching for gift cards of $50 & more!
Black Friday Gift card restrictions: Good for in store and online purchases! If you purchase a $50 gift card and receive a $100 value. These values cannot be split onto seperate gift cards for under $100. The $100 value will be placed onto one card. All Black Friday Gift cards may not be used towards; Weekly Specials, Leagues, Endurance Races, Private Parties, Group Discounts or Octane adrenaline bar.

Purchase a $100 gift card and receive $150 Total Value!
Starts Sunday, November 27th at 10:00PM and goes until 12:00AM midnight on Tuesday November 28th. Gift cards not valid for Octane-adrenaline bar. No other restrictions apply.
*LVGP Gift cards cannot be used at Octane Adrenaline Bar.
Hours
Race
Octane
Monday - Thursday:
11am-10pm
5pm-10pm
Friday:
11am-11pm
11:30am-11pm
Saturday:
11am-11pm
11:30am-11pm
Sunday:
12pm-7pm
12pm-7pm
View Our Event Calendar