Back to Blog
May 2, 2018
How to Get Started Karting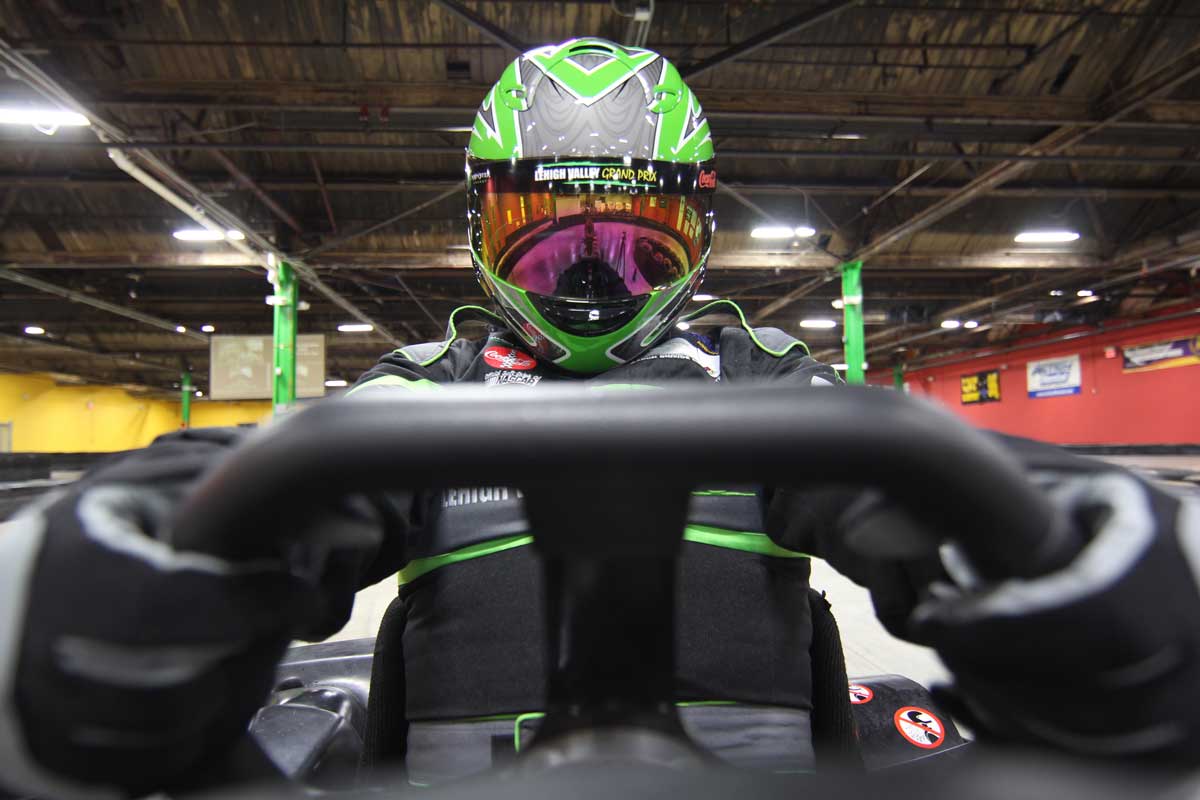 For most people, Go Kart racing is a leisure hobby that primarily is popular within a younger demographic. Kids can start karting at very early ages to learn the basics of hand-eye coordination, speed components, gain reactionary response, and build confidence in themselves through team comradery. However, what does it take to become a serious kart driver that wants a future in racing as a whole? Besides, most professional drivers today all started form racing go karts as a youngster and grew into their craft from there.
A majority of Formula 1 and Indy drivers started their careers in kart racing, such as Tony Kanaan – a huge advocate for the go karting community, as he started at a young age. He goes on to say in an interview, "It's good for my training… I can't drive my Indy car every day. I can drive my go kart though. Different kinds of karts train different reactionary responses so I can stay at the top of my game."
Types of Classes
When you begin you are set into different age groups to develop skills at a logical pace with others your age. There are age groups starting at 5-year-old and ranging all the way to 45+ year old groups. The age groups are as follows:
5-7 – Kid Karts
7-12 – Cadet Class
12-15 – Junior Class
15+ – Senior Class
32+ – Master's Class
45+ – Super Master's Class
With a myriad of classes, you can evaluate a good starting point for yourself or your kids. The next part, is whether you see yourself, or your youngster, in "Sprint Racing" or "Road Racing". The many differences between the two is that one is considered an indoor/outdoor style of racing on a track with many hairpin turns (Sprint), and the other is help on auto racing tracks (Road).
Karting has a very wide variety of classes based on different engine types. It can be quite confusing. I highly recommend checking out your local scene (LVGP) to see what classes are popular in your area. You will usually have more fun racing in a popular class where you have plenty of competitors.
Source: WordRacing
Social Events

| Race Hours | |
| --- | --- |
| Monday-Thursday | 2pm-10pm |
| Friday | 2pm-9pm |
| Saturday | 12pm-9pm |
| Sunday | 12pm-7pm |

| Octane Hours | |
| --- | --- |
| Monday | 5pm-10pm |
| Tuesday-Wednesday | Closed |
| Thursday | Closed |
| Friday | 4pm to 9pm |
| Saturday | 12pm to 7pm |
| Sunday | 12pm to 7pm |

Axe Throwing Hours
Monday, Tuesday, Wednesday & Thursday
Closed
Friday
4pm to 9pm
Saturday
4pm to 9pm
Sunday
12pm to 7pm
View Our Event Calendar