Back to Blog
December 3, 2012
Brey & Brey at top of Fall Jr Leagues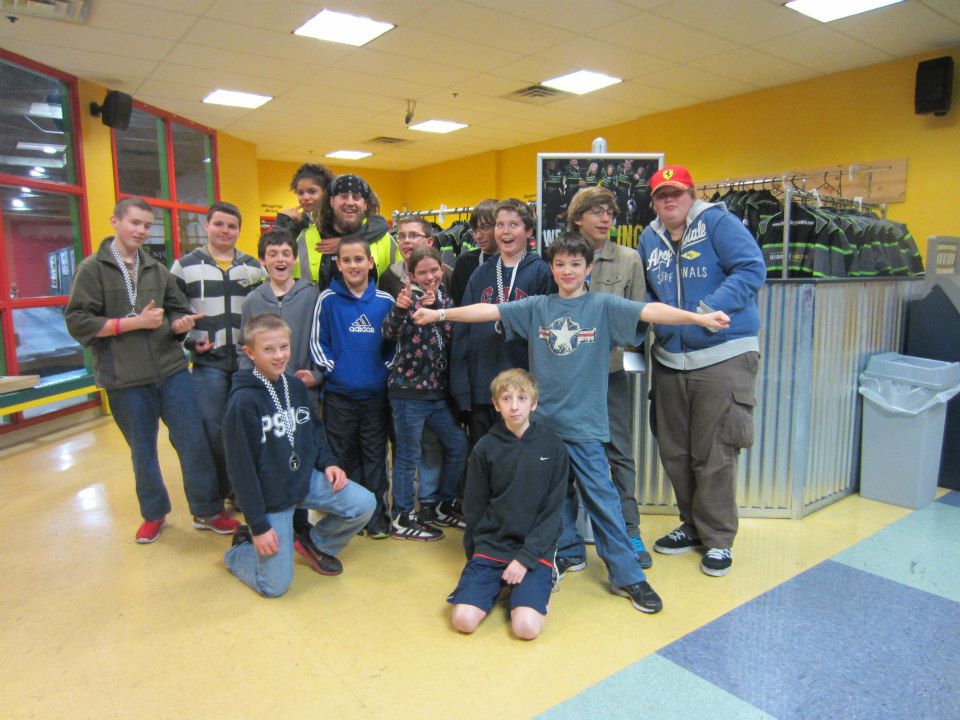 It was another great round of Jr. Leagues at Lehigh Valley Grand Prix!  Some of the tightest races in track history were witnessed over this league.  It was great to see the improvement across the board with not only lap times but with the passing and racing.  These kids can square up with some of the best drivers in the industry and hold their own.
Results:
League A:
1.  Joey Brey (JoeTheTraitor) 6,223 pts.  2.  Jase Smith (JPSRacer24) 5,303 pts.  3.  Kaylnn Stroble (KalynnTheMadness) 5,029 pts.  4.  Nicholas Winton (Terminator) 4,755 pts.  5.  Zack Dunn (Z Racer) 4,636 pts.  6.  Nate Jackard (Captain Rex) 4,274 pts.  7.  Cole Wilkinson (Dominator24) 3,924 pts.  8.  Noah Kreitzer (The Stig) 3,750 pts.
League B:
1.  Jessica Brey (Danica7) 6,866 pts.  2.  Tommy Kleppinger (TommieTornado) 5,866 pts. 3.  Brendan Kressler (SpeedRacer) 4,806 pts.  4.  Connor Orcutt (Outrage) 4,441 pts.  5.  Chandler Gavin (Chandler) 4,186 pts.  6.  Kimberlee Taylor (KimboSlice) 4.023 pts.  7.  Zack Held (Zack) 3,551 pts.  8.  Jacob Weaver (Snowman) 3,432 pts.  9.  Alex Roan (Alex) 1,339 pts.
Congratulations to all of our competitors.  The next round of Jr. Leagues begin on January 19th.  For registration contact competition@lehighvalleygrandprix.com.
Social Events

| Race Hours | |
| --- | --- |
| Monday-Thursday | 2pm-10pm |
| Friday | 2pm-9pm |
| Saturday | 12pm-9pm |
| Sunday | 12pm-7pm |

| Octane Hours | |
| --- | --- |
| Monday | 5pm-10pm |
| Tuesday-Wednesday | Closed |
| Thursday | Closed |
| Friday | 4pm to 9pm |
| Saturday | 12pm to 7pm |
| Sunday | 12pm to 7pm |

Axe Throwing Hours
Monday, Tuesday, Wednesday & Thursday
Closed
Friday
4pm to 9pm
Saturday
4pm to 9pm
Sunday
12pm to 7pm
View Our Event Calendar