Back to Blog
March 7, 2017
Benefits of Go Karting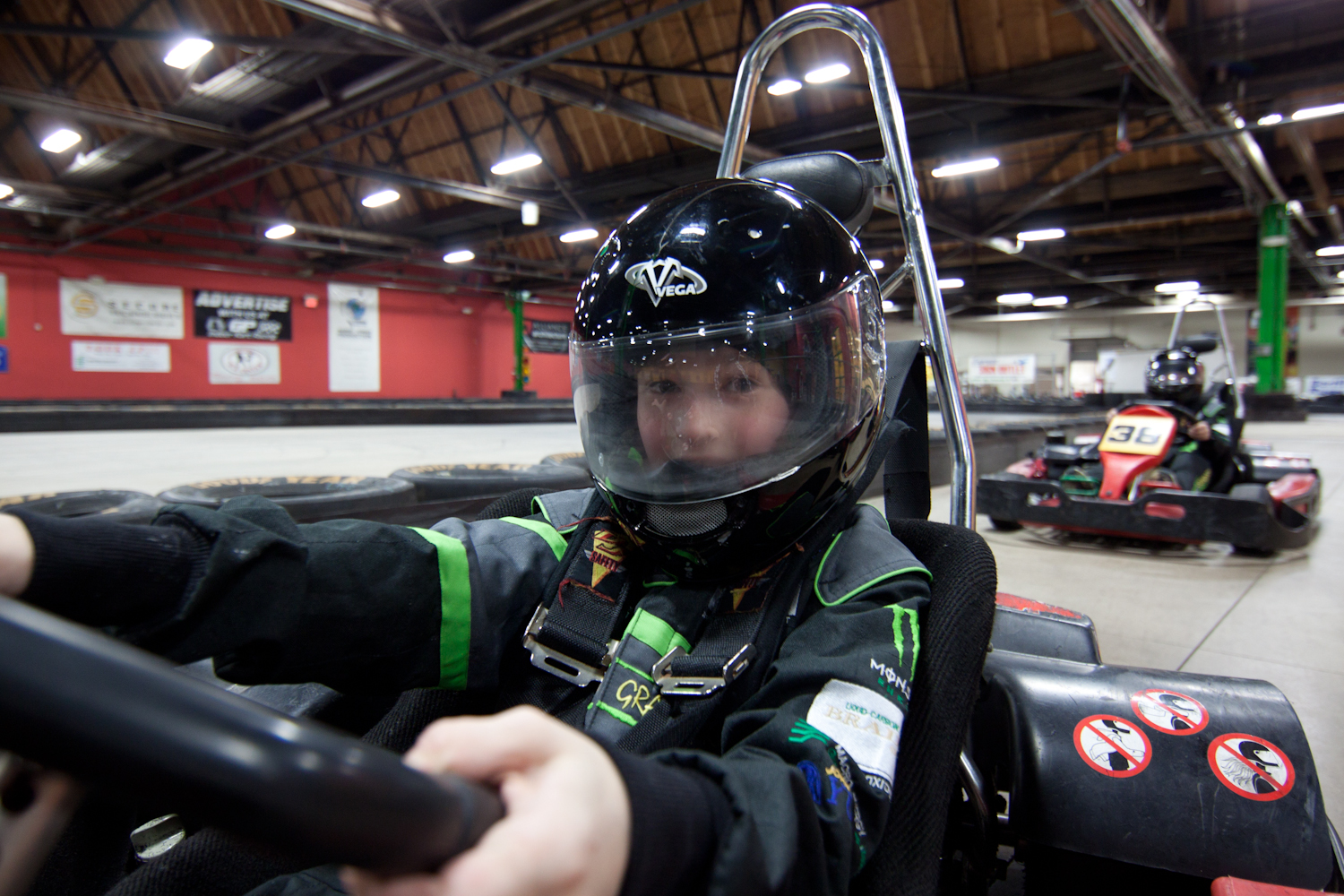 We all know that Go Karting is fun, but did you know it's also educational?
Benefits of Go Karting
Not only is racing at an indoor go kart track a great time, but it's also a great learning experience for kids and teens. Go karting can help kids practice their driving skills before they hit the highway. When racing at an indoor track, you learn the basic skills for driving in a safe, indoor environment. At Lehigh Valley Grand Prix, your child can learn how to steer, brake, and change lanes. Studies show that driving also increases motor skills and improves reflexes. Our experienced Track Marshalls are available to teach proper driving etiquette to all drivers. What better way to learn the rules of the road than by practicing without all of the dangers of the road.
Team Building
Heading to the go kart track is a great bonding experience for parents and children that also helps to keep them active. According to DoSomething.org, teen drivers with involved parents are twice as likely to wear seat belts. Get involved and help your child learn good driving practices. 56% of teenagers rely on their parents to learn how to drive. Maneuvering a go kart can help your child learn to pay attention to their surrounding while driving. Help your child increase their confidence with hands on practice. Go kart racing is a fun family activity that even Grandma can enjoy!
Come in and practice your driving skills today! We're open every day of the week. You can follow us on Twitter for track updates.
Ready? Set? Race!
Social Events

| Race Hours | |
| --- | --- |
| Monday-Thursday | 2pm-10pm |
| Friday | 2pm-9pm |
| Saturday | 12pm-9pm |
| Sunday | 12pm-7pm |

| Octane Hours | |
| --- | --- |
| Monday | 5pm-10pm |
| Tuesday-Wednesday | Closed |
| Thursday | Closed |
| Friday | 4pm to 9pm |
| Saturday | 12pm to 7pm |
| Sunday | 12pm to 7pm |

Axe Throwing Hours
Monday, Tuesday, Wednesday & Thursday
Closed
Friday
4pm to 9pm
Saturday
4pm to 9pm
Sunday
12pm to 7pm
View Our Event Calendar