Back to Blog
August 14, 2012
Bad to the Bone….Bone wins Summer Iron Man Series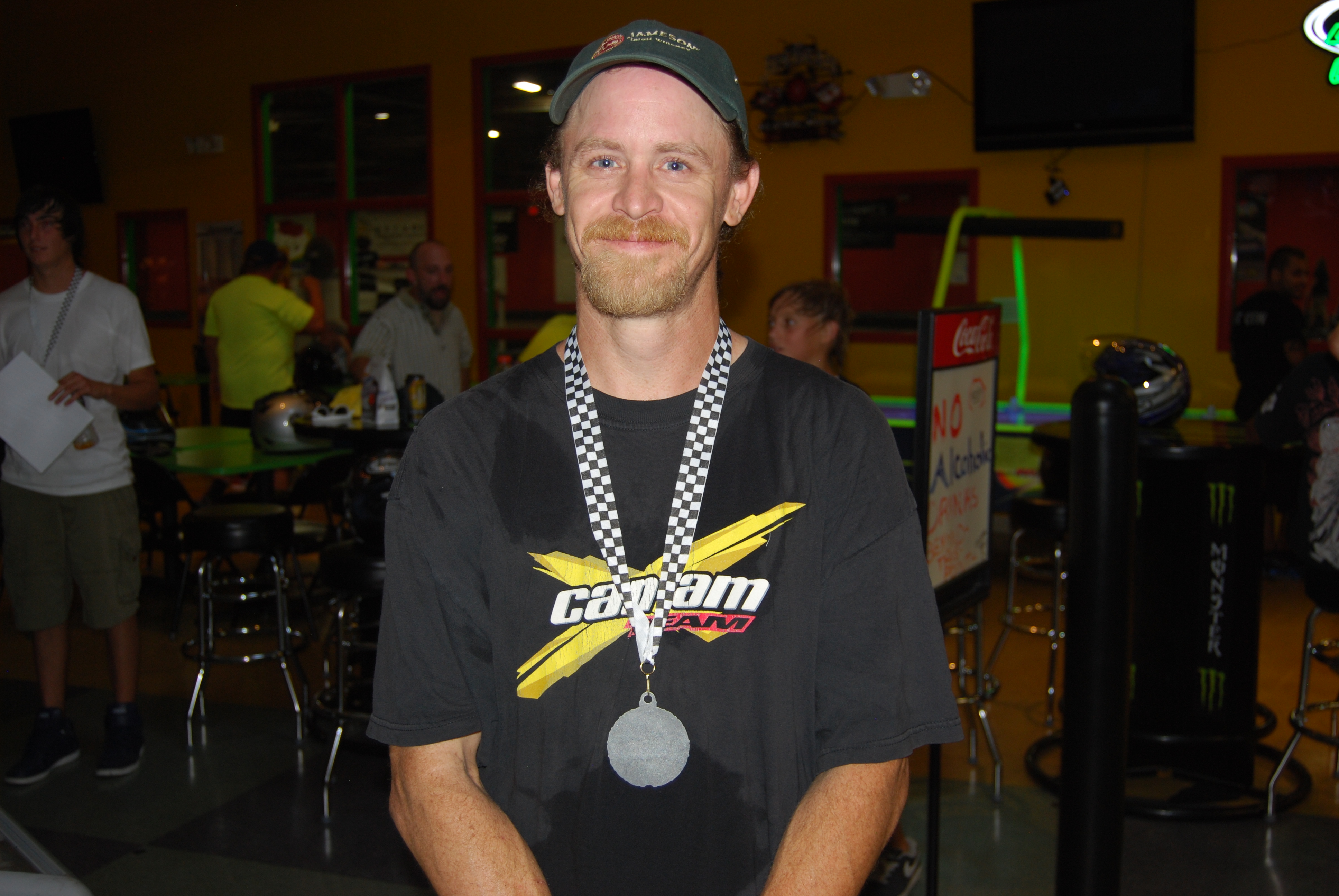 When it comes to karting competitions, the true champion is the individual that can display the greatest endurance while keeping fast laps times.  The LVGP Summer Iron Man Series is a great test to that skill.  An hour and half race was held in each of the 3 Summer months.  The overall champion would be crowned based upon overall points over the 3 Races.
The tough aspect of racing is that you can never predict what can happen during a race.  In the final race of the series Jason Frankenfield aka Bone had kart issues in the beginning of the race with a broken throttle cable.  This enabled Ben Lindsay and Jonathan Updegrove to have a 2 man race.  The two drivers raced nose to tail for the final 25 minutes of the race finishing with a difference of .205!!!  Bone finished 3rd but had won the previous 2 races to claim the overall victory!
It was an excited Series this Summer as we got to see a lot of new faces get into the competition program.  All of the drivers showed great class and sportsmanship.
Next upcoming Competition Events:  Adult Leagues 10/3, Junior Leagues 10/6
Final Points Standings
1.  Jason Frankenfield 2,801 pts,
2.  Ben Lindsay 1,879 pts
3.  Fernando Oliveira 1,458 pts
4.  Nicholas Takacs 1,431 pts
5.  Brandon Gehris 1,142 pts
6.  Dave Kraige & Jonathan Updegrove 843 pts
7.  Ross Stuart & Nunzio Craccholio 649 pts
8.  Jason Squitiere, Dan Krantz & Michael Todos 587 pts
9.  Dylan Castro 536 pts
10.  Matt Winker & Rodrigo Da Silva 493 pts
11.  Hunter Stewart, Kris Dumschat & Carlos Dos Reis 456 pts
12.  Adriano Oliveria & Marty Depano 423 pts
13.  Jake Krantz & Gabrielle Larrimore 371 pts
Social Events

| Race Hours | |
| --- | --- |
| Monday-Thursday | 2pm-10pm |
| Friday | 2pm-9pm |
| Saturday | 12pm-9pm |
| Sunday | 12pm-7pm |

| Octane Hours | |
| --- | --- |
| Monday | 5pm-10pm |
| Tuesday-Wednesday | Closed |
| Thursday | Closed |
| Friday | 4pm to 9pm |
| Saturday | 12pm to 7pm |
| Sunday | 12pm to 7pm |

Axe Throwing Hours
Monday, Tuesday, Wednesday & Thursday
Closed
Friday
4pm to 9pm
Saturday
4pm to 9pm
Sunday
12pm to 7pm
View Our Event Calendar