Back to Blog
September 12, 2013
Castro Wins Iron Man Series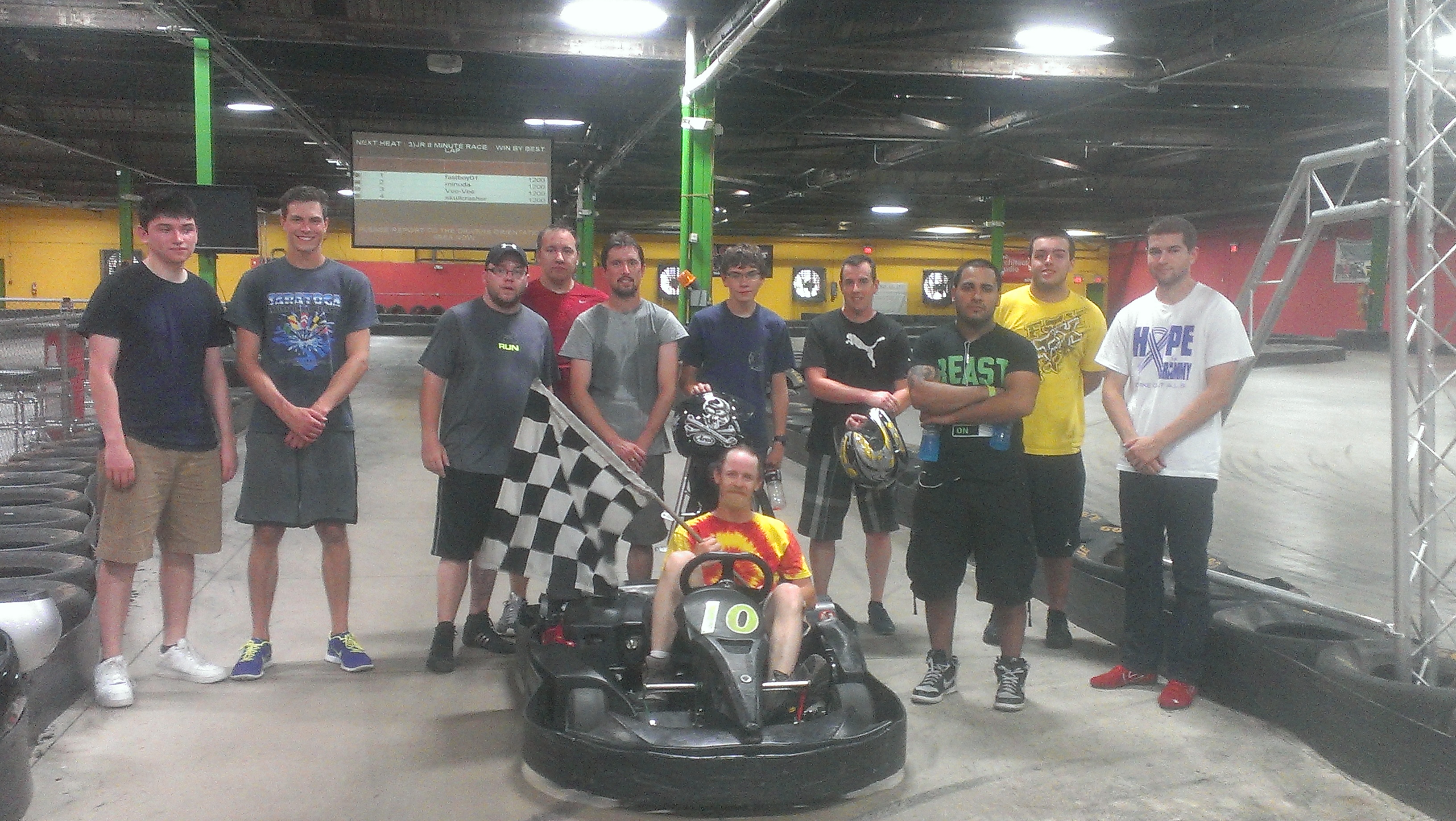 It was another great Iron Man Series this past Summer.  The Series consists of 3 Races that are 1.5 hrs in length.  A standard race at Lehigh Valley Grand Prix is an 8 minute session.  Multiply that by 11.25 and imagine how your hands, arms, legs and mind feel!!  These races truly defined as Iron Man races are a test of toughness mentally and physically.
LVGP would like to Thank All of the Participants and we look forward to seeing you at our next competition!  A special shout out to our new friends from Maryland, Bryce & Mike!
Fall Adult Leagues start October 1st.  Contact competition@lehighvalleygrandprix.com for details.
Iron Man Results:
Race One Results June 16th
1. Dylan Castro
2. Jason Frankenfield
3. Ben Lindsay
4. Matt Heffelfinger
5. Michael Strohl
6. Joey Brey
7. Quinton Gipson
Race Two Results July 21st
1. Jason Frankenfield
2. Dylan Castro
3. Neil Ross
4. Joey Brey
5. Ben Lindsay
6. Michael Strohl
7. Matt Heffelfinger
8. Alex Mack
9. Garth Rickards
10. Hunter Hecker
11. JonCarlo Defazio
12. Trevor Bronson
Race Three Results September 8th
1. Dylan Castro
2. Jason Frankenfield
3. Joey Brey
4. Matt Heffelfinger
5. David Sharrock
6. Zack Dunn
7. Michael Strohl
8. Mike Littlejohn
9. Bryce Swarm
Final Points.
1. Dylan Castro 2915
2. Jason Frankenfield 2722
3. Joey Brey 1914
4. Matt Heffelfinger 1791
5. Michael Strohl 1616
6. Ben Lindsay 1316
7. Neil Ross 729
8. David Sharrock 587
9. Zack Dunn 536
10. Quinton Gipson 493
11. Mike Littlejohn 456
12. Alex Mack 456
13. Bryce Swarm 423
14. Garth Rickards 423
15. Hunter Hecker 393
16. Jon Carlo Defazio 367
17. Trevor Bronson 343