Back to Blog
February 19, 2021
Your Inner Lumberjack is Dying to Come Out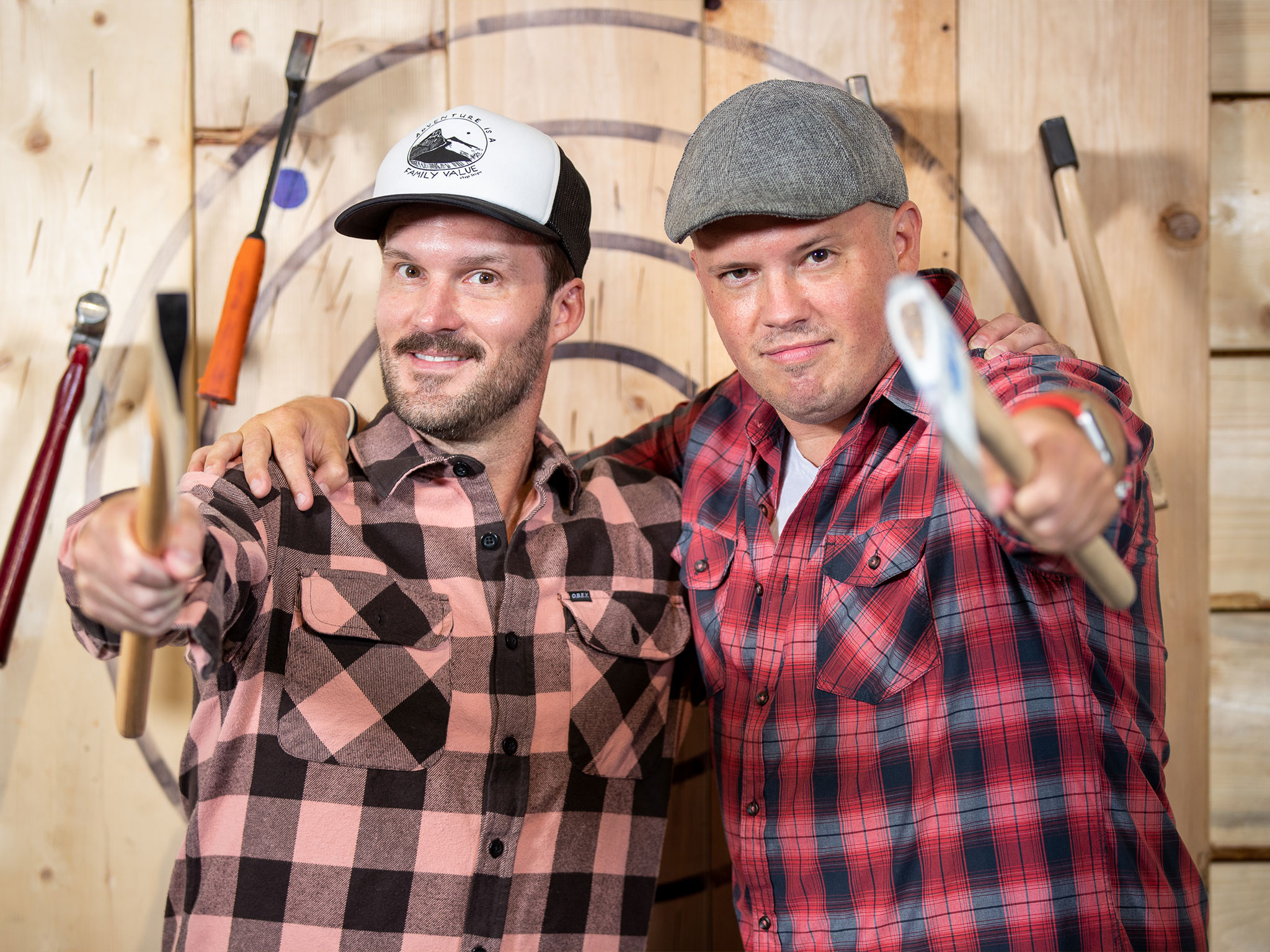 Are you looking for a new activity to do in Allentown Pennsylvania? If you're searching for something more fun than just grabbing dinner with friends, you're in luck. Here at Lehigh Valley Grand Prix we have just reopened GO!AXE to the public, and it's better than ever. If you haven't tried it yet GO!AXE is a competition between you and some friends by throwing an axe at a target and attempting to hit as close to the bullseye as possible. Axe throwing is a fun, safe, and unique activity that makes for the perfect night out with friends.
Fun and Safe
We all know how hard it is to keep busy and find things to do during these cold winter months and unfortunately your favorite go-to activities in Allentown might not be open right now, but the good news is that Lehigh Valley Grand Prix is! Adding axe throwing to our adrenaline seekers paradise in September was a no brainer. Owner Mike McCreary and his amazing team adjusted the previous layout of the indoor racetrack and built three axe throwing lanes down the center of the racetrack. Each lane has two targets built from 2×10 boards mounted to plywood walls in a room safe and secure and can be enjoyed by two to four people.
LVGP Perks
One might think "what's more fun than me and my friends right in the middle of all the action, having a lumberjack competition while go karts zoom past me?" I'll tell you! Being able to enjoy the thrill of GO!AXE and being able to order from a full bar and food menu from our very own Octane sports bar, which is conveniently located inside the building. We are actually the only motorsport bar in the Lehigh Valley so don't even bother looking anywhere else for this amazing experience!
Information
GO!AXE is currently open all weekend long starting with Friday and Saturday from 4-9pm and Sunday from 12-7pm. It is $30 a person for one hour or $50 a person for two hours and you can make a reservation and read more about rules, regulations, and different packages here. Now is your time to try this exhilarating sport!
Social Events

| Race Hours | |
| --- | --- |
| Monday | 2pm-10pm |
| Tuesday-Thursday | 2pm-9pm |
| Friday | 2pm-10pm |
| Saturday | 12pm-10pm |
| Sunday | 12pm-7pm |

| Octane Hours | |
| --- | --- |
| Monday | 5pm-10pm |
| Tuesday-Thursday | 5pm-9pm |
| Friday | 4pm to 10pm |
| Saturday | 12pm to 10pm |
| Sunday | 12pm to 7pm |

Axe Throwing Hours
Monday, Tuesday, Wednesday & Thursday
Available for Private Events
Friday
4pm to 10pm
Saturday
2pm to 10pm
Sunday
12pm to 7pm
View Our Event Calendar