Back to Blog
August 2, 2011
Tim Pettijohn win's a 40 mile program from Stock Car Racing Experience!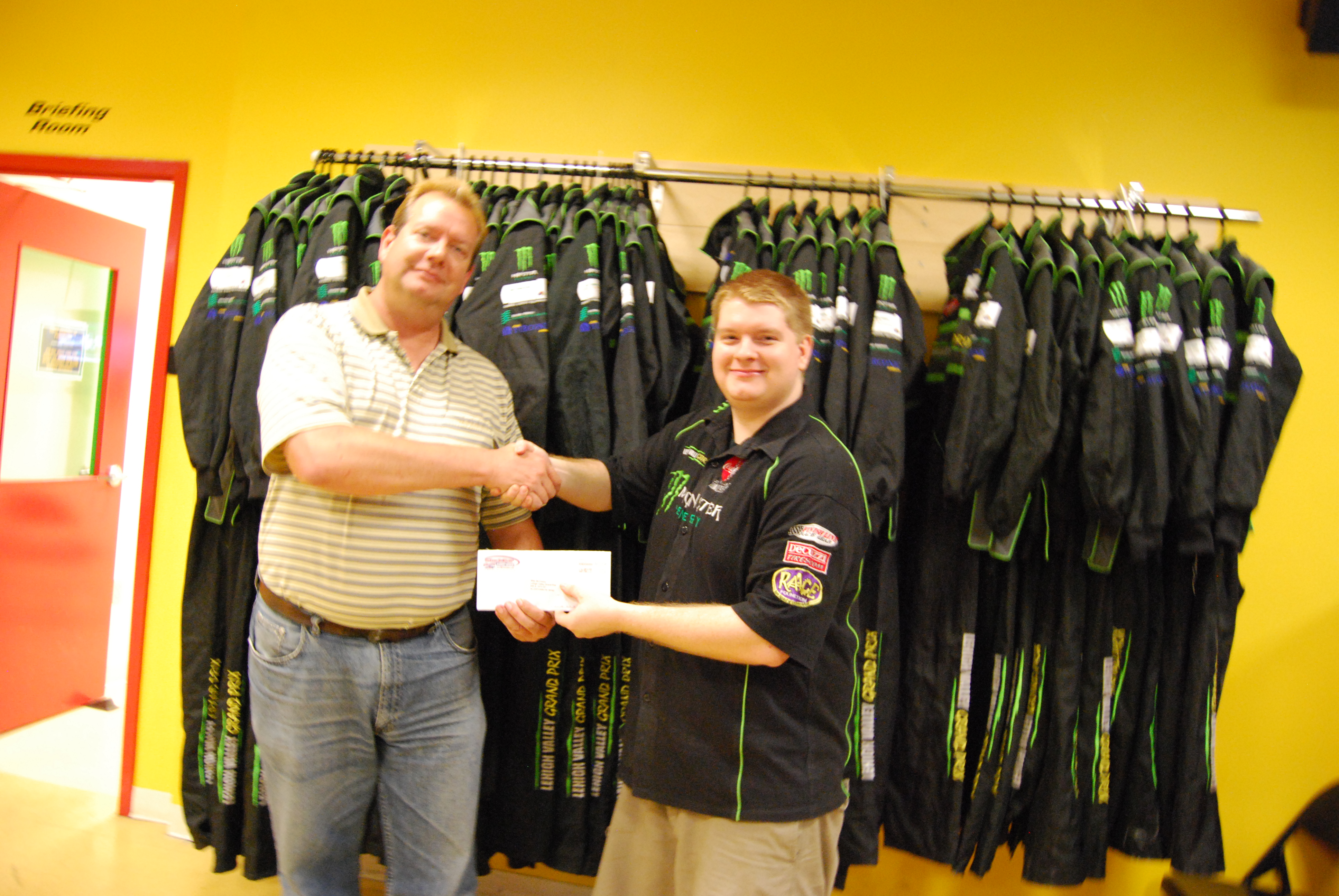 In late 2010 the team at Lehigh Valley Grand Prix, decided it was time to shake things up at the track.  The idea that evovled was to completely change the track layout.  "It was a tough decision to go ahead with the plan, due to the fact you are changing the identity of the facility" said Ryan Suchon, mgr and competition director.
The next step for the team would be to figure out a layout.  The decision was simple, the team decided to let customer's draw their dream track!!  What would be more fun then letting the customers decide what the track would look like.  With over 100 designs submitted, it was exciting to see what people came up with.  Designs included everything from; figure 8's, ovals, road courses that provided straight aways into the wall!!
In the end, one plan stood out amongst the rest.  Tim Pettijohn, father of Fastkid, developed a design that would make a lasting impression on the LVGP faithful.  This exciting new track layout is now available for racing at LVGP.  For having his design chosen Tim won a FREE MONTH OF RACING AT LVGP….since Tim's son was too young for the StockCar Prize for winning leagues, the two swapped prizes and each of them made out!!
Lehigh Valley Grand Prix would like to give a big Thanks to Tim for his efforts as well as the team at Stock Car Racing Experience!!
Social Events

| Race Hours | |
| --- | --- |
| Monday-Thursday | 2pm-10pm |
| Friday | 2pm-9pm |
| Saturday | 12pm-9pm |
| Sunday | 12pm-7pm |

| Octane Hours | |
| --- | --- |
| Monday | 5pm-10pm |
| Tuesday-Wednesday | Closed |
| Thursday | Closed |
| Friday | 4pm to 9pm |
| Saturday | 12pm to 7pm |
| Sunday | 12pm to 7pm |

Axe Throwing Hours
Monday, Tuesday, Wednesday & Thursday
Closed
Friday
4pm to 9pm
Saturday
4pm to 9pm
Sunday
12pm to 7pm
View Our Event Calendar