Back to Blog
October 12, 2016
The Andretti Family Legacy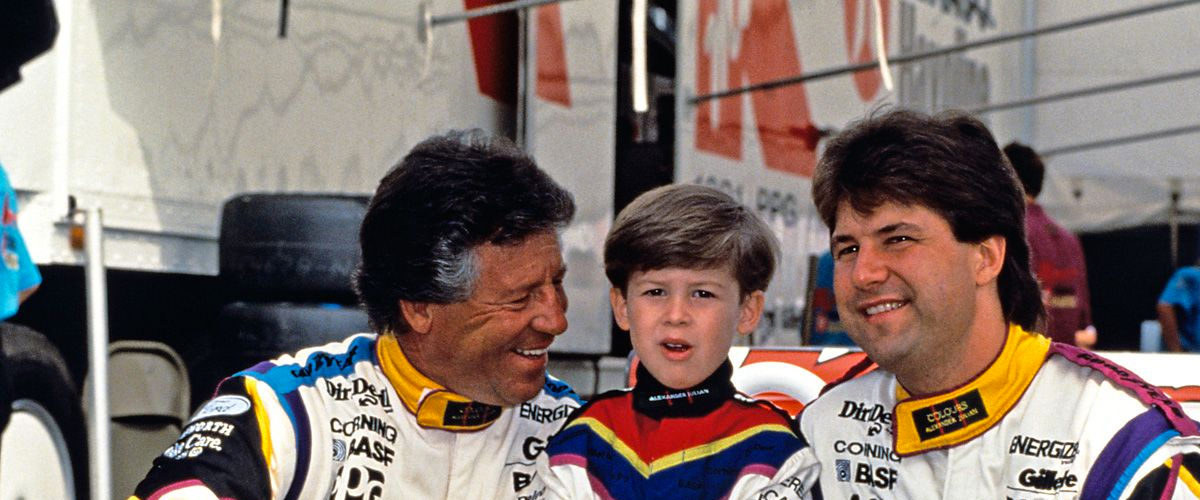 Three generations of a winning tradition is one way you can describe the Andretti family legacy. Mario, Michael and Marco are the three generations of the Andretti family.
Mario is the living legend of the Andretti family legacy. Mario was born in the early 1940's right around the time of World War II. For seven years, 1948-1955, the Andretti's lived in a refugee camp in Lucca. When their visas were finally granted, the family left all of their belongings behind and started a new life in America. A year before coming to America, Mario and his twin Aldo went to the Italian Grand Prix when they were just 14 years old. This is when motor racing became their dream. After arriving in America the Andretti boys found a race track near their home in Pennsylvania. The Andretti boys teamed up with some local friends and build a car to race for the first time in March of 1959. Mario won his first IndyCar race in 1965 and finished third in the Indianapolis 500 which earned him Rookie of the Year honors. From then on Mario was a champion and today he is a spokesman, associate and friend.
Michael Andretti
Michael is the owner of Andretti Autosport and a champion driver. Michael is the son of Dee Ann and racing legend, Mario Andretti. Michael began racing in 1980, being the second generation of the Andretti family legacy. Michael is known for his legacy in CART, winning of the 1991 CART PPG IndyCar World Series. He is the third most successful driver in CART history with 42 victories. The Michael Andretti Foundation was founded in 2003 following Michael's retirement from full-time professional driving duties. Michael was also inducted into the Indianapolis Speedway's Auto Racing Hall of Fame in 2012. Today, he runs his own IndyCar team, Andretti Autosport, in which runs his son, Marco Andretti.
Marco is the third generation of the Andretti family, destined to be a champion. Marco was born on March 13, 1987 in Nazareth, Pa. Marco is internationally recognized as a diverse driver, winning many diverse titles and accolades. Today he is the IndyCar driver of number 27 champion-caliber driver of Andretti Autosport Honda.
Learn all about the Andretti family legacy and each generation individually by visiting each of their websites by clicking the names above.
Social Events

| Race Hours | |
| --- | --- |
| Monday-Thursday | 2pm-10pm |
| Friday | 2pm-10pm |
| Saturday | 12pm-10pm |
| Sunday | 12pm-7pm |

| Octane Hours | |
| --- | --- |
| Monday | 5pm-10pm |
| Tuesday-Wednesday | Closed |
| Thursday | 5pm-10pm |
| Friday | 5pm-10pm |
| Saturday | 12pm-10pm |
| Sunday | 12pm-7pm |

Axe Throwing Hours
Monday, Tuesday & Wednesday
Closed
Thursday
5pm-10pm
Friday
5pm-10pm
Saturday
12pm-10pm
Sunday
12pm-7pm
View Our Event Calendar