Back to Blog
April 29, 2011
New Track Layout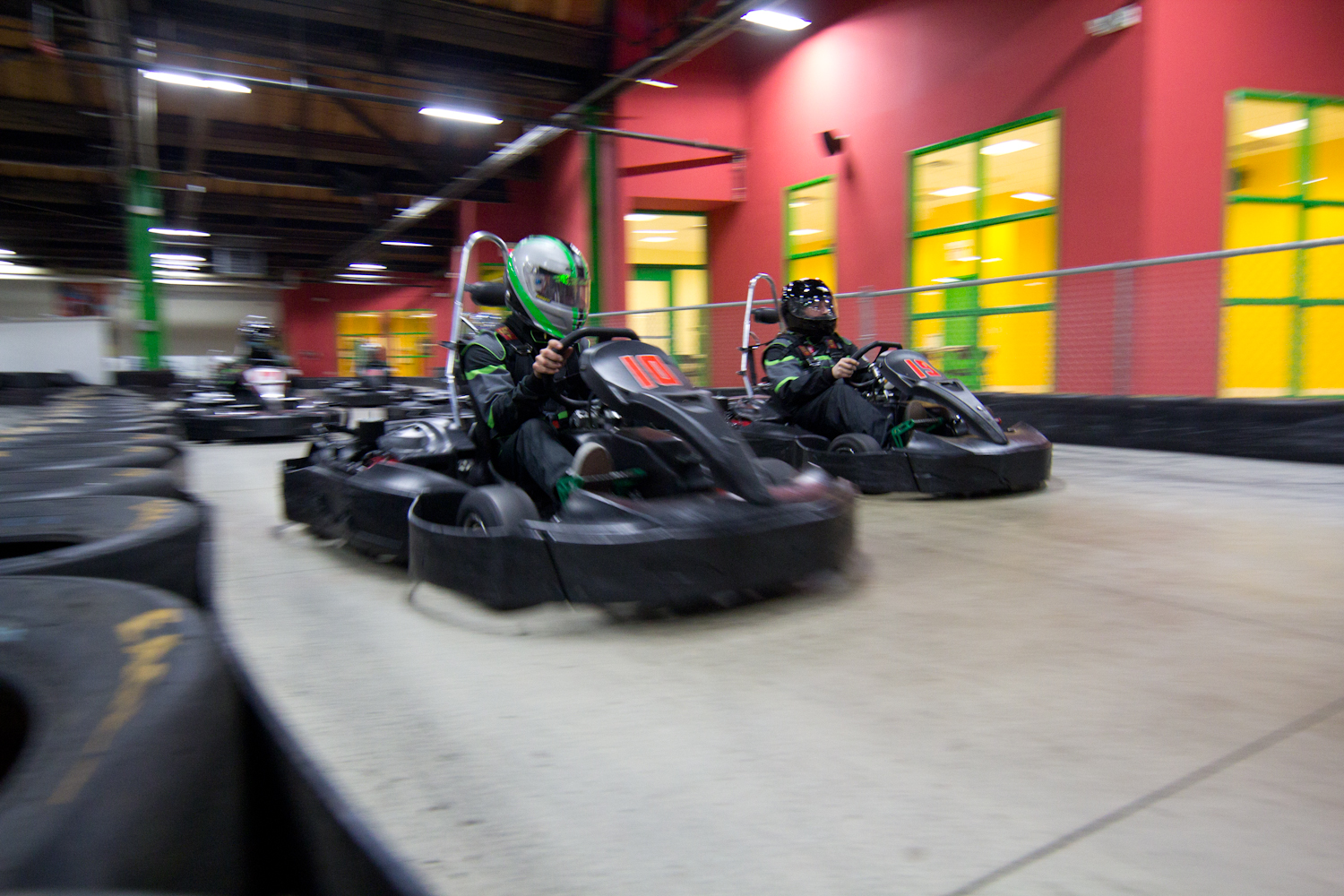 Since opening the facility in August of 2007, Lehigh Valley Grand Prix has always raced on the same track layout.  Nearing the facilities 4 year anniversary the team has decided to change it up!
The team was extremely hesitant at first due to the fact the original layout was such a success.  The original track offered a great straight away that ended with a big sweeping turn as well as some fun hair pin turns.  The other hesitation came from the fact that it is challenging to create a layout that fits the needs of the facility.  To address the issue LVGP ran a promotion where customers had the opportunity to draw their dream layouts.  The promotion gave the team a lot of ideas to work with and the competition winner received the benefit of a free month of racing.
The change thus far has been a huge success.  The reviews from the staff and customers has been tremendous!!  The team is excited for the new challenge of mastering the track and we hope that the customers find the same thrill.  We hope to see you at the track!!
Social Events

| Race Hours | |
| --- | --- |
| Monday-Thursday | 2pm-10pm |
| Friday | 2pm-9pm |
| Saturday | 12pm-9pm |
| Sunday | 12pm-7pm |

| Octane Hours | |
| --- | --- |
| Monday | 5pm-10pm |
| Tuesday-Wednesday | Closed |
| Thursday | Closed |
| Friday | 4pm to 9pm |
| Saturday | 12pm to 7pm |
| Sunday | 12pm to 7pm |

Axe Throwing Hours
Monday, Tuesday, Wednesday & Thursday
Closed
Friday
4pm to 9pm
Saturday
4pm to 9pm
Sunday
12pm to 7pm
View Our Event Calendar