Back to Blog
September 2, 2016
Mike McCreary Nominated for Man of the Year Charity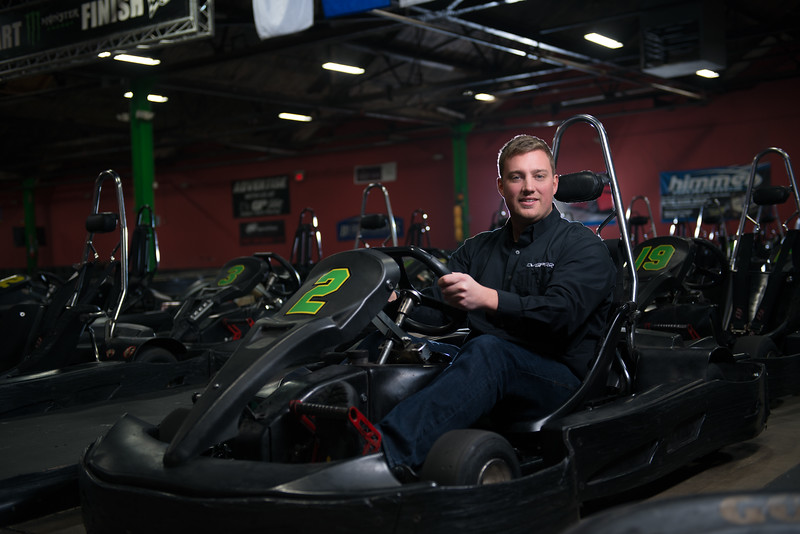 Man and Woman of the Year is honored to announce the candidacy of Mike McCreary for the 2017 Man and Woman of the Year Campaign.  "Mike is no stranger to LLS, as the owner of Lehigh Valley Grand Prix – one of the largest go-karting venues in the Northeast, Mike has sponsored Laps for Leukemia for the past three years and supported the LLS charity organization with tireless enthusiasm."
Mike has great plans for campaigns that focus on the fun part of charity fundraising including a cameo appearance of "Racer X" – the mysterious unbeatable go-kart racer. "Stay tuned and join myself and The Lehigh Valley Grand Prix staff in supporting The Leukemia & Lymphoma Society (LLS). Donations are greatly appreciated and are tax deductible. They'll not only support LLS research, but patient services, advocacy, public and professional education, and community services as well," states Mike. "I am honored and humbled to be nominated for such a worthy cause."
About Man and Woman of the Year:
The Leukemia and Lymphoma Society hosts a yearly competition for dedicated members of society. The Man & Woman of the Year (MWOY) campaign is an exciting fundraising competition that takes place in communities across the United States. Final candidates fight together in teams and compete to win the title of "Man or Woman of the Year". They raise funds for LLS blood cancer research in honor of local children who are blood cancer survivors, the Boy & Girl of the Year. Each team uses their connections and creativity to raise funds. Each team has an individual fundraising website they may use to reach out to friends and family.  You can support their efforts by donating to or joining their campaigns, because everyone wins when cancer loses!
Every dollar raised counts as one vote, and whichever team has the most votes at the end of the ten weeks will win the title of "Man or Woman of the Year." The top local fundraisers also become eligible to win national titles. The campaign runs between February and June, but varies from chapter to chapter. The campaign also includes events throughout the time frame; a Kick Off Party, The Mid Point Event, and the Grand Finale.
Click here for more information on the Man and Woman of the Year.
Social Events

| Race Hours | |
| --- | --- |
| Monday-Thursday | 2pm-10pm |
| Friday | 2pm-10pm |
| Saturday | 12pm-10pm |
| Sunday | 12pm-7pm |

| Octane Hours | |
| --- | --- |
| Monday | 5pm-10pm |
| Tuesday-Wednesday | Closed |
| Thursday | 5pm-10pm |
| Friday | 5pm-10pm |
| Saturday | 12pm-10pm |
| Sunday | 12pm-7pm |

Axe Throwing Hours
Monday, Tuesday & Wednesday
Closed
Thursday
5pm-10pm
Friday
5pm-10pm
Saturday
12pm-10pm
Sunday
12pm-7pm
View Our Event Calendar