Back to Blog
December 11, 2017
Mike McCreary Awarded LLS Charity Grant-Adopt Lehigh Valley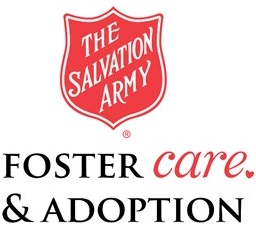 Adopt Lehigh Valley: Michael
Adopt Lehigh Valley teen came by the track earlier last week and I had the distinct privilege of meeting one of the 2,000 kids who are in foster care in the Lehigh Valley. His name happens to be Michael as well, great name! This 15-year-old was awesome. He had a blast cruising around the track and getting some laps in. Adopt Lehigh Valley Kids is something that people take for granted. It's a call to arms to help these children secure a strong, secure future. It gives them the chance to have a life that is as close to the heart as possible. They need loving families that will create an environment of love and build these kids up. As a father, I know and feel that my presence is crucial in my daughter's life, and I want to give her every ounce of love and support I can so she can grow into the woman she wants to be.
Adoption Agencies
Adoption Agencies across Eastern Pennsylvania and Delaware are coming together to help these youngsters find the loving homes they deserve. Agencies such as the Salvation Army Child Services and Lehigh Valley Families, both located in Allentown, are 2 great organizations that work with these kids and find families for them. Foster care or adoptive care is specialized by these agencies to help facilitate strong, mental health for these kids.
Lehigh Valley Grand Prix is proud to be a part of helping these children have fun and be themselves. You're only a child for so long, and forcing them to grow up just isn't right. If you or someone you know is looking into adoption, or foster care please have them look into the agencies locally. Let's help our children grow and experience a more fulfilling childhood.
Social Events

| Race Hours | |
| --- | --- |
| Monday-Thursday | 2pm-10pm |
| Friday | 2pm-9pm |
| Saturday | 12pm-9pm |
| Sunday | 12pm-7pm |

| Octane Hours | |
| --- | --- |
| Monday | 5pm-10pm |
| Tuesday-Wednesday | Closed |
| Thursday | Closed |
| Friday | 4pm to 9pm |
| Saturday | 12pm to 7pm |
| Sunday | 12pm to 7pm |

Axe Throwing Hours
Monday, Tuesday, Wednesday & Thursday
Closed
Friday
4pm to 9pm
Saturday
4pm to 9pm
Sunday
12pm to 7pm
View Our Event Calendar