Back to Blog
October 9, 2017
Mike McCreary Awarded LLS Campaign Charity Grant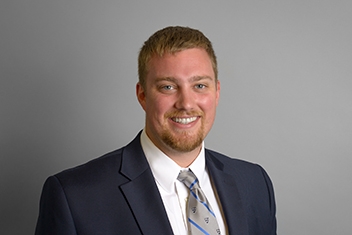 Man of the Year Campaign Finale
The Leukemia and Lymphoma Society's Man of the Year Campaign or (LLS Campaign) was full of action this year from all of the participants. Mike McCreary was an LLS campaign had a strong campaign that raised over $50K. In doing so, he was nominated for a charity grant that supports pediatric and young adult cancer research in honor of his daughter, Kaden Lila McCreary. "Together we are saving lives, not some day, but today."
Mike raised money through donations, but also through an event he solely had invested his time into creating, "Giro De'Eleganza", a classic car show that highlighted hundreds of classic cars. Most of them are historical landmarks in the automotive history of the world. This event was captured at the NB Center in Allentown, PA. An event center, which has been specifically active for events such as this one.
 What's Next for Mike McCreary
The LLS Campaign and Charitable Organizations aren't the last stop on Mikes list of community support. He has plans on being a serious player in the Lehigh Valley. Being an entrepreneur was a life long goal of Mikes, but soon after LVGP, he realized he had a knack for growing businesses and wanted to help others grow too. He doubles as a consultant in his off time with smaller, start up companies and gives them the ability to grow in a continuing competitive market in the Lehigh Valley. Mike goes in depth with business models to create an entity that can withstand competition and flourish no matter the industry. With his extensive, background, Mike builds models with a strong foundation to keep companies profitable year after year.
Mike has an innate ability to forecast business methods and trends in the area. With his background in marketing, he has natural a insight and is methodical in his approach to evaluating companies and their products and services.
Learn more about the Leukemia & Lymphoma Society here.
Social Events

| Race Hours | |
| --- | --- |
| Monday-Thursday | 2pm-10pm |
| Friday | 2pm-9pm |
| Saturday | 12pm-9pm |
| Sunday | 12pm-7pm |

| Octane Hours | |
| --- | --- |
| Monday | 5pm-10pm |
| Tuesday-Wednesday | Closed |
| Thursday | Closed |
| Friday | 4pm to 9pm |
| Saturday | 12pm to 7pm |
| Sunday | 12pm to 7pm |

Axe Throwing Hours
Monday, Tuesday, Wednesday & Thursday
Closed
Friday
4pm to 9pm
Saturday
4pm to 9pm
Sunday
12pm to 7pm
View Our Event Calendar