Back to Blog
March 8, 2021
Let's Make Up For Lost Time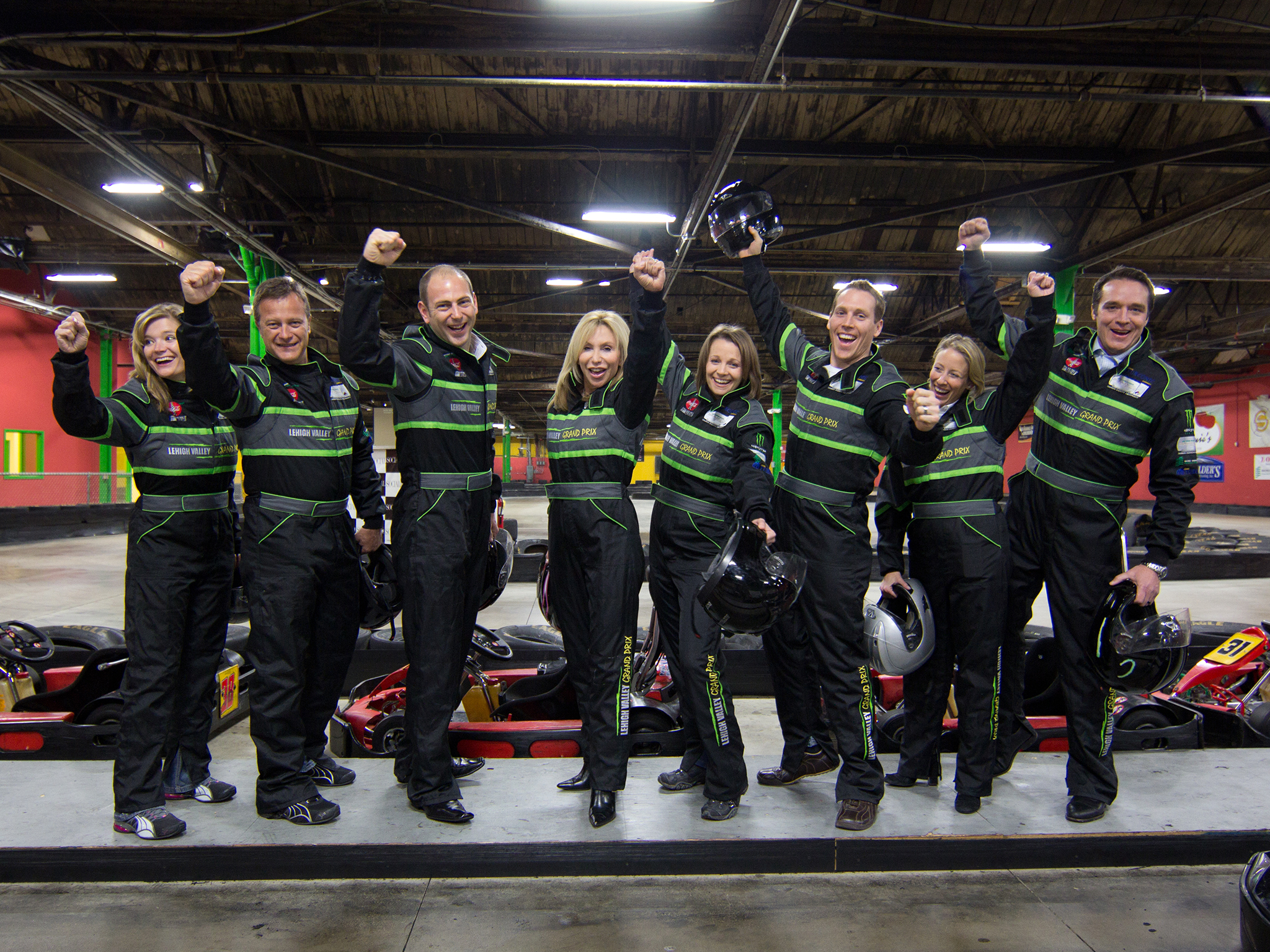 Covid-19 has put the world on pause for the past year and unfortunately a lot of people have had to cancel, reschedule, and postpone major events in their lives. Milestone birthdays, weddings, and bachelor and bachelorette parties have all been put on the back burner, but we have some good news…
Lehigh Valley Grand Prix is open and is ready to take care of all of your party needs! We are especially excited about bachelor and bachelorette parties since we are the number one bachelor/bachelorette destination in the Lehigh Valley. We all need to make up for some lost time and there is no better place to do it than with your friends at Lehigh Valley Grand Prix.
A Buzzin' Bunch
Grab your groomsmen, bridesmaids, lifelong friends, and new family members and head to Lehigh Valley Grand Prix for the ultimate bachelor/bachelorette party. We have everything you need all under one roof. We know how hard it can be to plan a bachelor/ bachelorette party and make sure you pick something that everyone will enjoy but we promise we'll make it easy for you. You bring the people, we've got the party. We've got endless options of fun ready for you to enjoy.
Your Special Night
Start your night off by bringing out the competitiveness in each other by zooming down our indoor go kart racetrack. You might want to be careful while you're bragging about having the fastest race time because GO!AXE is when the real action starts. If you haven't tried it yet GO!AXE is a battle between you and your friends by throwing an axe at a target and attempting to hit as close to the bullseye as possible. The best part is, that our GO!AXE lanes are conveniently placed by our Octane sports bar so you can enjoy a full food and drink menu while you throw.
Are You In?
We offer special race formats, axe throwing packages, mini bowling, and a variety of catering options to make your event truly special. Get that last adrenaline rush of freedom in before you tie the knot! If you are interested in one of our bachelor/ bachelorette packages, we encourage you to book two to four weeks in advance. You can read about regulations and pricing on our website here.
Social Events

| Race Hours | |
| --- | --- |
| Monday | 2pm-10pm |
| Tuesday-Thursday | 2pm-9pm |
| Friday | 2pm-10pm |
| Saturday | 12pm-10pm |
| Sunday | 12pm-7pm |

| Octane Hours | |
| --- | --- |
| Monday | 5pm-10pm |
| Tuesday-Thursday | 5pm-9pm |
| Friday | 4pm to 10pm |
| Saturday | 12pm to 10pm |
| Sunday | 12pm to 7pm |

Axe Throwing Hours
Monday, Tuesday, Wednesday & Thursday
Available for Private Events
Friday
4pm to 10pm
Saturday
2pm to 10pm
Sunday
12pm to 7pm
View Our Event Calendar