Back to Blog
June 22, 2016
Kid-Sized Go Karts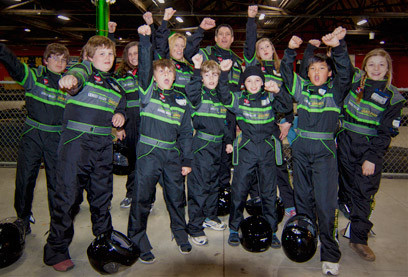 What's your plan this weekend?  Why not take the kids to Lehigh Valley Grand Prix to race one another in our kid-sized go karts!
Lehigh Valley Grand Prix offers special kid-sized go karts for our junior racers aged 8 and older.  Our Sodi Kid Karts are the top of the line in kid racing go karts, and they are designed with all of the safety features of our adult karts, in a pint sized package.  Our mini go karts for kids feature 5.5 hp Honda engines, which offer plenty of speed and excitement for our half-pint racers who join our junior league, host a birthday party or simply come to our track for some friendly competition among friends.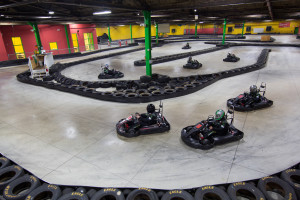 The size of our Sodi Kid Karts is ideal for optimum performance for smaller racers.  They are ideal for kids lighter weight, smaller frames and shorter legs.  Kid carts allow kids to race against one another for a more even match on the track.  Kids can gain greater control of a smaller sized kart, it improves their visibility, comfort, safety and security while they drive.  It's a pleasure for us to watch kids laptime and enjoyment level improve as they become more comfortable on the track in their kid-sized go kart.
Unfortunately, we cannot allow adult go karts and kid-sized go karts on the track at the same time, and so for those instances where there aren't other kids to race against, or if your kids don't want to drive on their own, we offer 2-seater go karts.  Primary drivers must be qualified to drive adult karts, and passengers must be at least 48 inches tall.  Two-seater karts feature two adjustable steering wheels to give the passenger an option to steer, and a brake pedal that slides to allow the passenger to use the brake. This is a great option to get a kid comfortable on the track and in a go kart as a step before moving into their own kart.  Our 2-seater karts are only available Monday through Friday and are not available during our Monday Madness special from 5:30pm – 10pm.
The Lehigh Valley Grand Prix is one of the few go kart places for kids in the area – and we offer a unique experience your kids will love.  Bring the kids down to our facility to test out our track in our kid-sized go karts and build some memories that will last long after the day ends – they won't stop talking about the fun place with the motor go karts for kids for a long time to come!
Social Events

| Race Hours | |
| --- | --- |
| Monday | 2pm-10pm |
| Tuesday-Thursday | 2pm-9pm |
| Friday | 2pm-10pm |
| Saturday | 12pm-10pm |
| Sunday | 12pm-7pm |

| Octane Hours | |
| --- | --- |
| Monday | 5pm-10pm |
| Tuesday-Thursday | 5pm-9pm |
| Friday | 4pm to 10pm |
| Saturday | 12pm to 10pm |
| Sunday | 12pm to 7pm |

Axe Throwing Hours
Monday, Tuesday, Wednesday & Thursday
Closed
Friday
4pm to 10pm
Saturday
2pm to 10pm
Sunday
12pm to 7pm
View Our Event Calendar