Back to Blog
June 15, 2016
Junior Go Kart Racing Clinic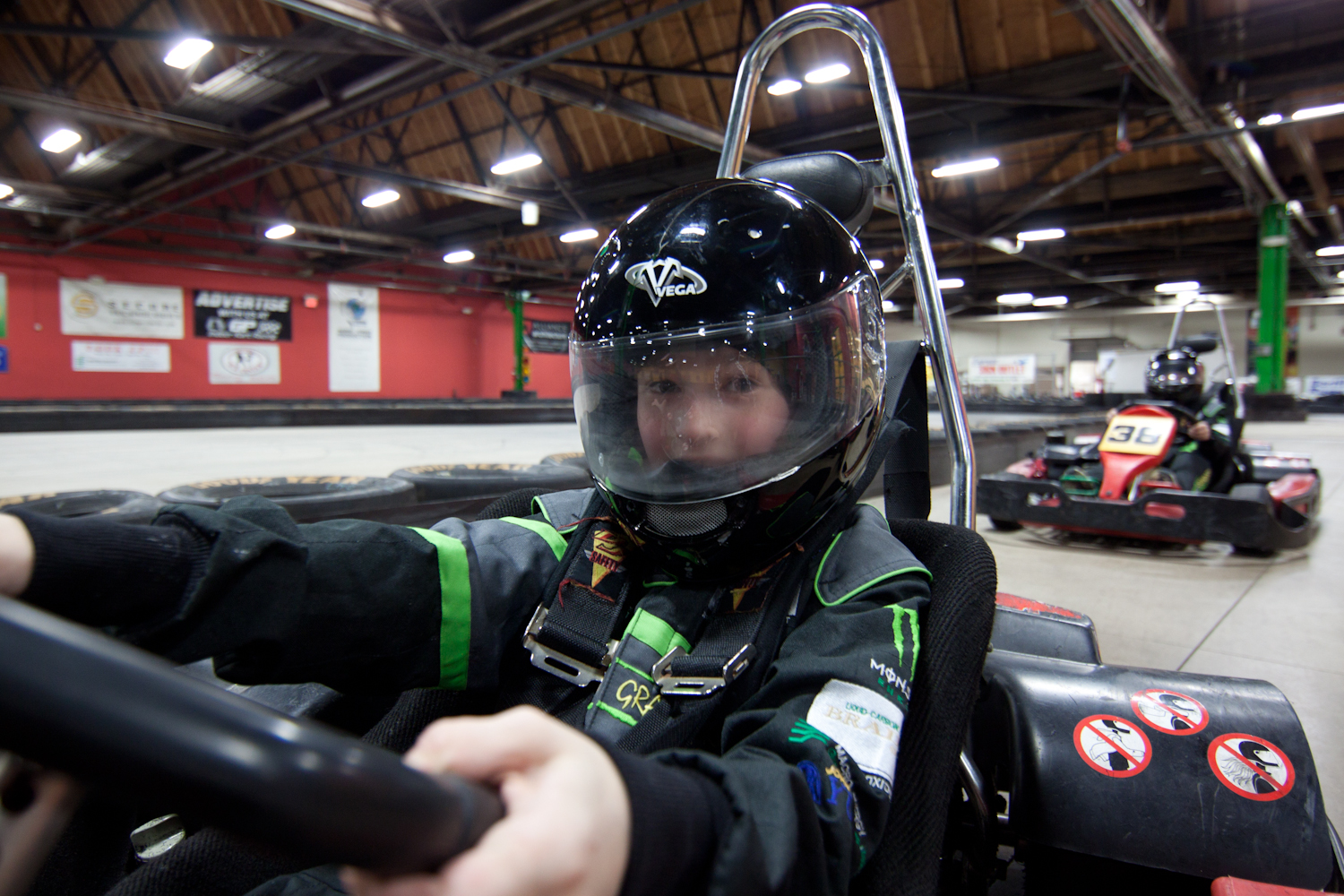 Each Summer Lehigh Valley Grand Prix offers a 3 day Junior Go Kart Racing Summer Driving Clinic to teach all the basics of junior go kart racing.  It's the perfect introduction to our Fall junior racing leagues and a great way to introduce your kids to racing on indoor karting tracks. If your kid is a motor head, or if you'd like to them involved in go kart racing, our summer clinic is the right place to begin. The clinic runs from July 11 – 13, 12 PM – 5 PM, and the cost is $200 with a 50% non-refundable deposit.  Price includes lunch.
Junior go kart racing is a great activity to involve your kids.  It gets them off the couch and in an active sport that uses their mind and body.  Kart racing for kids enhances eye-hand coordination, helps them with the concept of setting and working towards a goal, and offers lessons in teamwork and good sportsmanship.  Not to mention kids karting is incredibly fun!
Our Junior go kart racing summer clinic was developed to teach participants the basic concepts of racing as well as the mechanics of the vehicles.  The team at LVGP use videos, classroom instruction as well as track time to teach and help students develop these skills.  The kids then take these skills to the track to test what they've learned.  Every year it is fun for our team to see the kids use their knowledge to excel – and accel – on the track.
Junior Go Kart Racing Summer Clinic Details:
Day 1
Proper go kart racing safety equipment
Proper body position and adjustments on the kart
The Racing Line
Go kart racing sportsmanship and track safety
Day 2
Techniques for using the gas and brake
Techniques for passing
How to race in position races
Mechanics of the indoor go kart
Day 3
Le Mans starts
Endurance Racing Formats
Adjustments on Go Karts
Endurance race
Fuel your kids desire to go fast and have fun – sign them up today for this year's junior go kart racing summer clinic.  They'll have the time of their lives!  Hurry – slots are filling quickly!  Who knows – someday they may decide to go into professional go kart racing and we'll be thrilled to say they started here!
Social Events

| Race Hours | |
| --- | --- |
| Monday-Thursday | 2pm-10pm |
| Friday | 2pm-9pm |
| Saturday | 12pm-9pm |
| Sunday | 12pm-7pm |

| Octane Hours | |
| --- | --- |
| Monday | 5pm-10pm |
| Tuesday-Wednesday | Closed |
| Thursday | Closed |
| Friday | 4pm to 9pm |
| Saturday | 12pm to 7pm |
| Sunday | 12pm to 7pm |

Axe Throwing Hours
Monday, Tuesday, Wednesday & Thursday
Closed
Friday
4pm to 9pm
Saturday
4pm to 9pm
Sunday
12pm to 7pm
View Our Event Calendar