Back to Blog
June 4, 2012
Jr League Finale!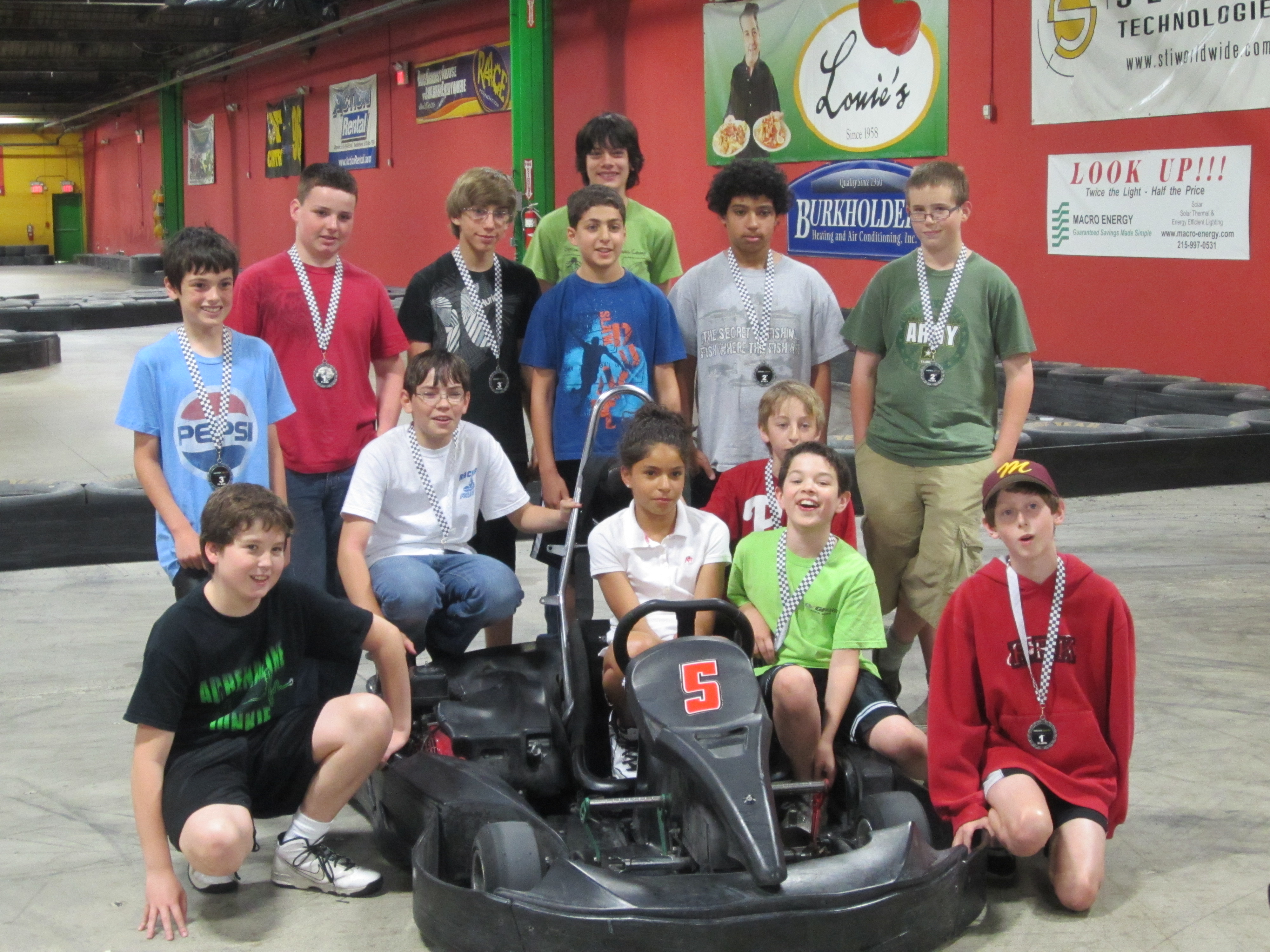 It was a competitive and fun round of Jr Leagues for the Spring Series.  The competition was tight from start to finish and the driver's showed great poise and improvement.
The team at LVGP decided to spice up the race formats adding reverse track to the mix.  "We felt that the kids had such a great grasp on the racing that we had the opportunity to shake it up," said Jeff Shuey, Jr League Director.
Not only were the kids racing at a fast pace each week but it was the driver's ability to understand the track and the passing points that enabled the staff to bring more race formats to the table.  All of the driver's should be extremely proud of their results.
LVGP would like to thank all of the parents for bringing the kids each week to leagues and we hope to see you all in the Fall League!
Final Results:
Class A
1.  Z Racer (Zack Dunn) 7,059 pts. 2.  JoetheTraitor (Joey Brey) 5,865 pts.  3.  Agile Beast (Noah Kreitzer) 5,171 pts.  4.  Kalynnthemadness (Kalynn Stroble) 4,773 pts.  5.  JPSRacer24 (Jase Smith) 4,631 pts.
Class B
1.  Terminator (Nicholas Winton) 7059 pts. 2.  Jigga (Michael Sava) 5,638 pts.  3.  Dominator24 (Cole Wilkinson) 5,445 pts.  4.  Da Beast (Patrick Bassil) 4,351 pts.  5.  David (David Rush) 4,613 pts.
Class C
1.  Chandler (Chandler Gavin) & Speedyboy88 (Brett Fausey) 7,209 pts.  3.  Sgt Swift (Tommie Kleppinger) 5,831 pts.  4.  Harry (Harry Ryan) 3,263 pts.
Social Events

| Race Hours | |
| --- | --- |
| Monday-Thursday | 2pm-10pm |
| Friday | 2pm-9pm |
| Saturday | 12pm-9pm |
| Sunday | 12pm-7pm |

| Octane Hours | |
| --- | --- |
| Monday | 5pm-10pm |
| Tuesday-Wednesday | Closed |
| Thursday | Closed |
| Friday | 4pm to 9pm |
| Saturday | 12pm to 7pm |
| Sunday | 12pm to 7pm |

Axe Throwing Hours
Monday, Tuesday, Wednesday & Thursday
Closed
Friday
4pm to 9pm
Saturday
4pm to 9pm
Sunday
12pm to 7pm
View Our Event Calendar