Back to Blog
September 25, 2017
Indoor Corporate Team Building Activities – LVGP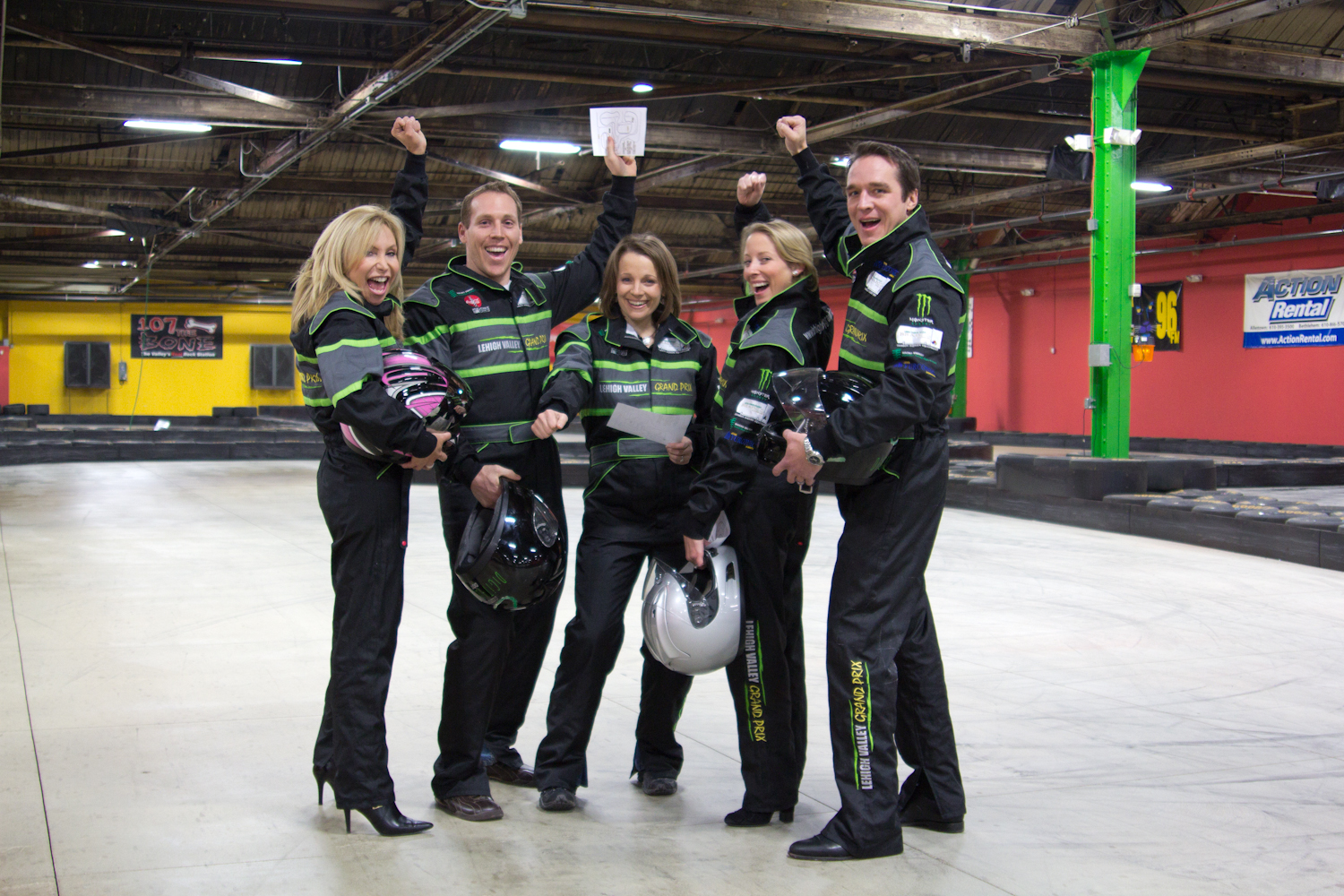 Team Building Made Easy
One way to boost morale and build relationships among employees is to incorporate indoor corporate team building activities in the office. Team building exercises improve productivity and help to increase motivation in the workplace. According to Forbes, "Team building is the most important investment you can make". Lehigh Valley Grand Prix decided to look into fun team building exercises to bring your staff members closer together. 
Time for Team Bonding
The human performance company, Learn2 suggests playing active listening games in order to improve communication skills amongst team members. "Everyone gets into groups of 2 or 3. One person tells a story for 3 minutes, and then the other person re-tells the story. Both people cannot interrupt the person who is telling the story. This listening activity illustrates that it is just as important to listen as it is to talk." Story telling is a great way to get individuals to listen to their peers and also helps them learn about one another.
Another great exercise is having each employee share a fact that is not commonly known about them. This can be used as an ice breaker or can be more in depth by having the other employees repeat the facts about one another. "Two truths and a lie" is one game where the sharing tactic is used. Two truths and a lie is when each person shares two truths and one lie about themselves. The object of the game is to determine which statement is false.
Get the creative juices flowing by having your team members draw in groups of three. Learn2 suggests a game called "The Drawing Sheet" where each group member draws a line and passes it to the next member. Each person gets 5 seconds to add their line and must stop after 20-30 rotations. In this time, an image should develop and the following questions can be asked: What got created that was recognizable? What did you learn? How did the limited amount of time affect you? This exercise is great for hands on individuals and teaches collaboration skills.
All things considered, it is important to take the time to practice team bonding exercises with your team. Lehigh Valley Grand Prix offers fast paced team bonding exercises that challenge team members to demonstrate superior strategy, preparation, and teamwork to win. Click here to learn more about the indoor corporate team building activities that LVGP has to offer!
To schedule your event contact Ryan Suchon at 1.610.432.7223 or sales@lehighvalleygrandprix.com.
Social Events

| Race Hours | |
| --- | --- |
| Monday-Thursday | 2pm-10pm |
| Friday | 2pm-9pm |
| Saturday | 12pm-9pm |
| Sunday | 12pm-7pm |

| Octane Hours | |
| --- | --- |
| Monday | 5pm-10pm |
| Tuesday-Wednesday | Closed |
| Thursday | Closed |
| Friday | 4pm to 9pm |
| Saturday | 12pm to 7pm |
| Sunday | 12pm to 7pm |

Axe Throwing Hours
Monday, Tuesday, Wednesday & Thursday
Closed
Friday
4pm to 9pm
Saturday
4pm to 9pm
Sunday
12pm to 7pm
View Our Event Calendar