Back to Blog
November 30, 2016
History of Go Karting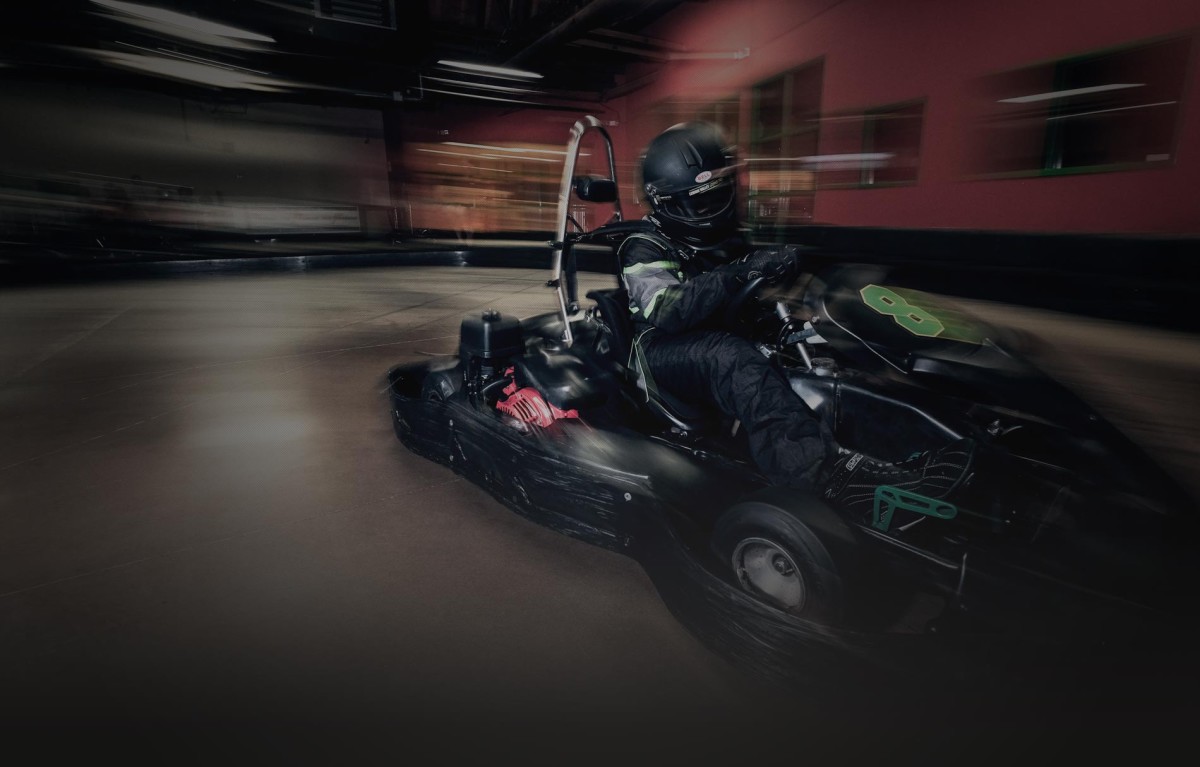 Lehigh Valley Grand Prix was curious about the history of go karting. After all, we wouldn't exist without the invention of the first go kart. We took the time to do some digging and learn about the history of go karting.
History of Go Karting
Art Ingels is known as the "father of karting". Art Ingels began his go kart career as  a famous builder of Indy race cars for the Kurtis Kraft company. Founded in 1930, Kurtis Kraft built midget cars, quarter midgets, sports cars, sprint cars, Bonneville cars, and USAC Championship cars.
The First Go Kart
In 1956, Art Ingels assembled the first go kart in history. Built in his two-car garage, Ingels' go kart was made out of a West Bend company two-stroke engine and scrap metal. The first official race Ingles could test his home-built machine at took place in the Rose Bowl parking lot, where his machine gained hundreds of fans. Soon after that, go kart tracks began to pop up all over America. After spreading throughout different countries, the first kart manufacturer was American; Go Kart Manufacturing Co.
Go kart racing has adapted over the past 50 years. Many companies have opened indoor go kart racing venues and many amusement parks now offer go kart rental to their visitors. It has generated a huge following and the World Karting Foundation evolved to promote the sport  The World Karting Foundation promotes national racing events that take place throughout the United States.
The Lehigh valley Grand Prix is proud to continue the legacy of go karting in our indoor track located in the former Mack trucks facility, another American Icon.  Visit us today at  649 S 10th St, Allentown, PA 18103. We are open every day of the week- stop by and take a turn.
Social Events

| Race Hours | |
| --- | --- |
| Monday-Thursday | 2pm-10pm |
| Friday | 2pm-10pm |
| Saturday | 12pm-10pm |
| Sunday | 12pm-7pm |

| Octane Hours | |
| --- | --- |
| Monday | 5pm-10pm |
| Tuesday-Wednesday | Closed |
| Thursday | 5pm-10pm |
| Friday | 5pm-10pm |
| Saturday | 12pm-10pm |
| Sunday | 12pm-7pm |

Axe Throwing Hours
Monday
5pm-10pm
Tuesday & Wednesday
Closed
Thursday
5pm-10pm
Friday
5pm-10pm
Saturday
12pm-10pm
Sunday
12pm-7pm
View Our Event Calendar