Back to Blog
August 1, 2018
Female Racers Youth Trending in Motorsports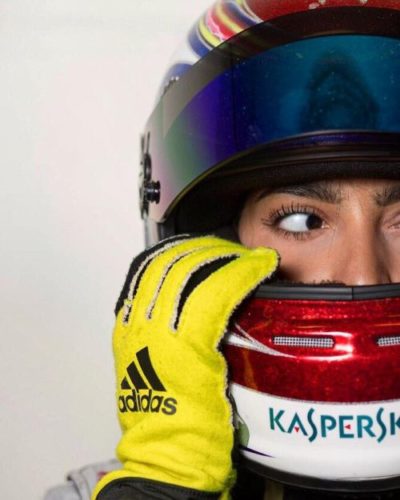 Across the world of Motorsports, from endurance racing to open wheel and karting, talented female racers are gaining prominence. In junior Motorsports and feeder series, from which talent for ultra-competitive international racing series is drawn, new names are beginning to distinguish themselves from the rest of the pack.
Female Racers
The female presence in all sports, generally, has now inserted itself as a standard for young women all around the world. This shows that there is little to no difference in certain sports when it comes to male vs. female ability. Our youth today deems it possible to showcase talent from adolescence to full adulthood competing at the highest level possible. With regards to racing, women have been proving for over a hundred years that it isn't male dominant because they are better. But rather because there has just been predominantly male interest in the sport. Organizations today are trending toward co-ed teams which can enter drivers into the ranks of professional racing.
Already at the professional level, there are young women to keep tabs on. Audi entered an all-female team at this years 24 Hours of Daytona in an R8 LMS GT4, and up in Formula 1, Sauber F1 Team declared its new test driver to be Tatiana Calderón, of Columbia.
Amna and Hamda Al Qubaisi
Trailing them are several youths, deserving of the notice taken to them by the racing world. Two rising stars are UAE kart racers Amna and Hamda Al Qubaisi, 17 and 15 respectively. Their father, Khaled Al Qubaisi, who was a professional driver since 2009, noticed talent sprouting from Amna at a young age. After she entered karting, Hamda followed suit. Both are highly competitive, and the trophies for their regular podium appearances and wins are piling up the shelf space in the Al Qubaisi residence.
In closing, LVGP has been a catalyst for the female youth community to start engaging in competitive racing and make a career out of it. These young female racers of all ages have the talent, the technology, and the drive. They just need the accessibility to hone their craft. This trend in Motorsports will not stop growing and you will be sure to see more young, female drivers coming up in the circuit of every racing facet out there. This is only the beginning and there is certainly no limit to their ability to be successful.
Video: https://youtu.be/7iHiHtCrjEk
Social Events

| Race Hours | |
| --- | --- |
| Monday | 2pm-10pm |
| Tuesday-Thursday | 2pm-9pm |
| Friday | 2pm-10pm |
| Saturday | 12pm-10pm |
| Sunday | 12pm-7pm |

| Octane Hours | |
| --- | --- |
| Monday | 5pm-10pm |
| Tuesday-Thursday | 5pm-9pm |
| Friday | 4pm to 10pm |
| Saturday | 12pm to 10pm |
| Sunday | 12pm to 7pm |

Axe Throwing Hours
Monday, Tuesday, Wednesday & Thursday
Available for Private Events
Friday
4pm to 10pm
Saturday
2pm to 10pm
Sunday
12pm to 7pm
View Our Event Calendar