Back to Blog
September 14, 2012
Fall Leagues About to Start Up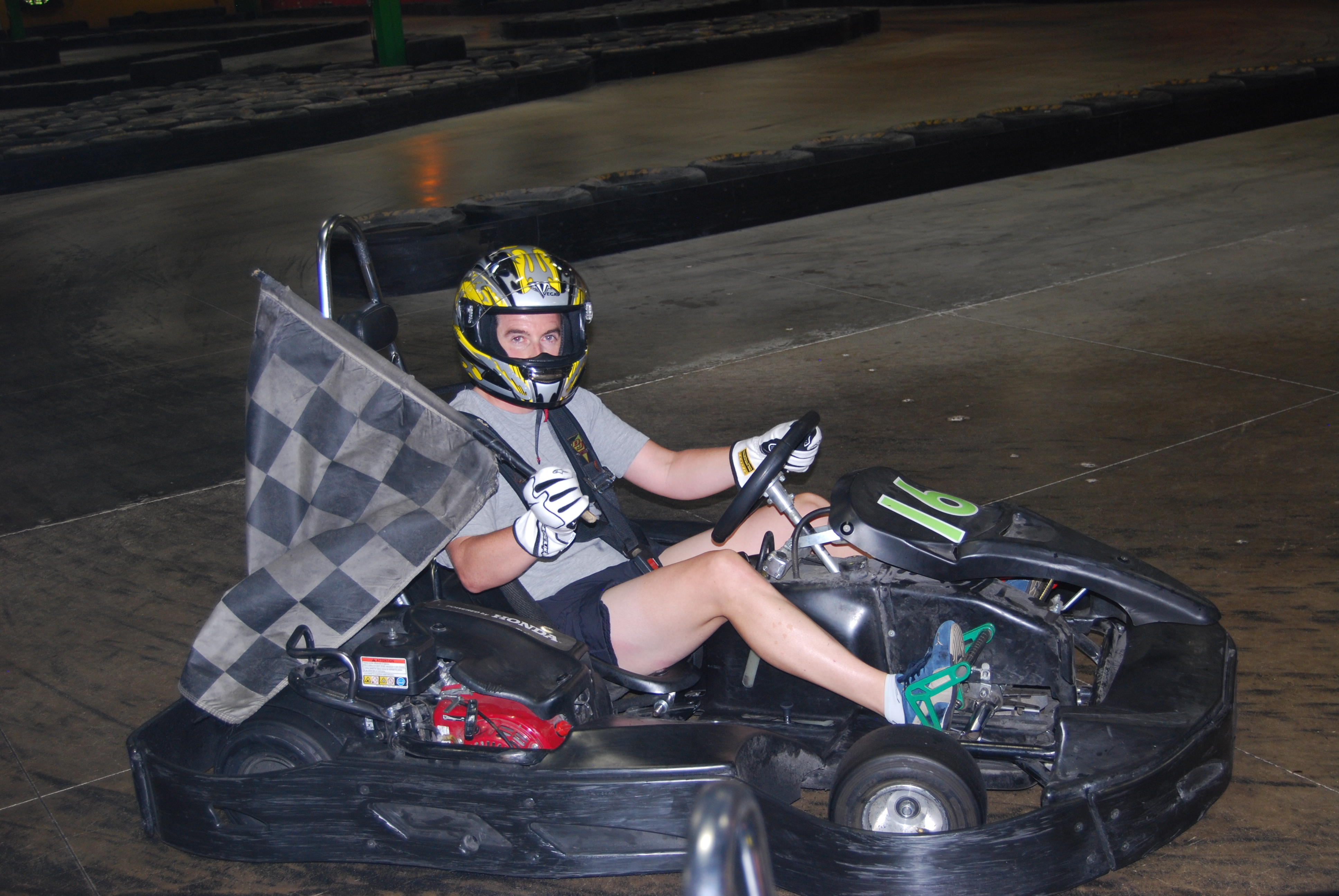 Get the thrill of wheel to wheel racing at LVGP!  Leagues kick off the first week in October with the Adult Leagues starting on October 3rd and the Junior Leagues starting on Oct 6th!
Adult Leagues start up at 7pm each night for 4 consecutive Wednesday evenings.  In week one the field will qualify for a class.  This enables a fun and competitive experience for drivers of all abilities!  Dinner will be provided each night from Octane-adrenaline bar  as an added bonus with an awards party the final week!
Cost: $200 for 4 weeks
Junior Leagues offer a great experience for kids ages 10-15 to get into the sport of karting.  Drivers with all abilities compete each week against drivers in their class.  Week one the drivers will qualify for classes to ensure a fun experience. Juniors drivers will be permitted to use the adult karts in the leagues if they meet the requirements.  Click Here for requirements.  At the end of the 8 week program there will be awards ceremony!
Cost: $175 for 8 weeks
For more info on leagues contact competition@lehighvalleygrandprix.com
Social Events

| Race Hours | |
| --- | --- |
| Monday-Thursday | 2pm-10pm |
| Friday | 2pm-9pm |
| Saturday | 12pm-9pm |
| Sunday | 12pm-7pm |

| Octane Hours | |
| --- | --- |
| Monday | 5pm-10pm |
| Tuesday-Wednesday | Closed |
| Thursday | Closed |
| Friday | 4pm to 9pm |
| Saturday | 12pm to 7pm |
| Sunday | 12pm to 7pm |

Axe Throwing Hours
Monday, Tuesday, Wednesday & Thursday
Closed
Friday
4pm to 9pm
Saturday
4pm to 9pm
Sunday
12pm to 7pm
View Our Event Calendar