Back to Blog
August 5, 2016
Earn Racer Rewards at LVGP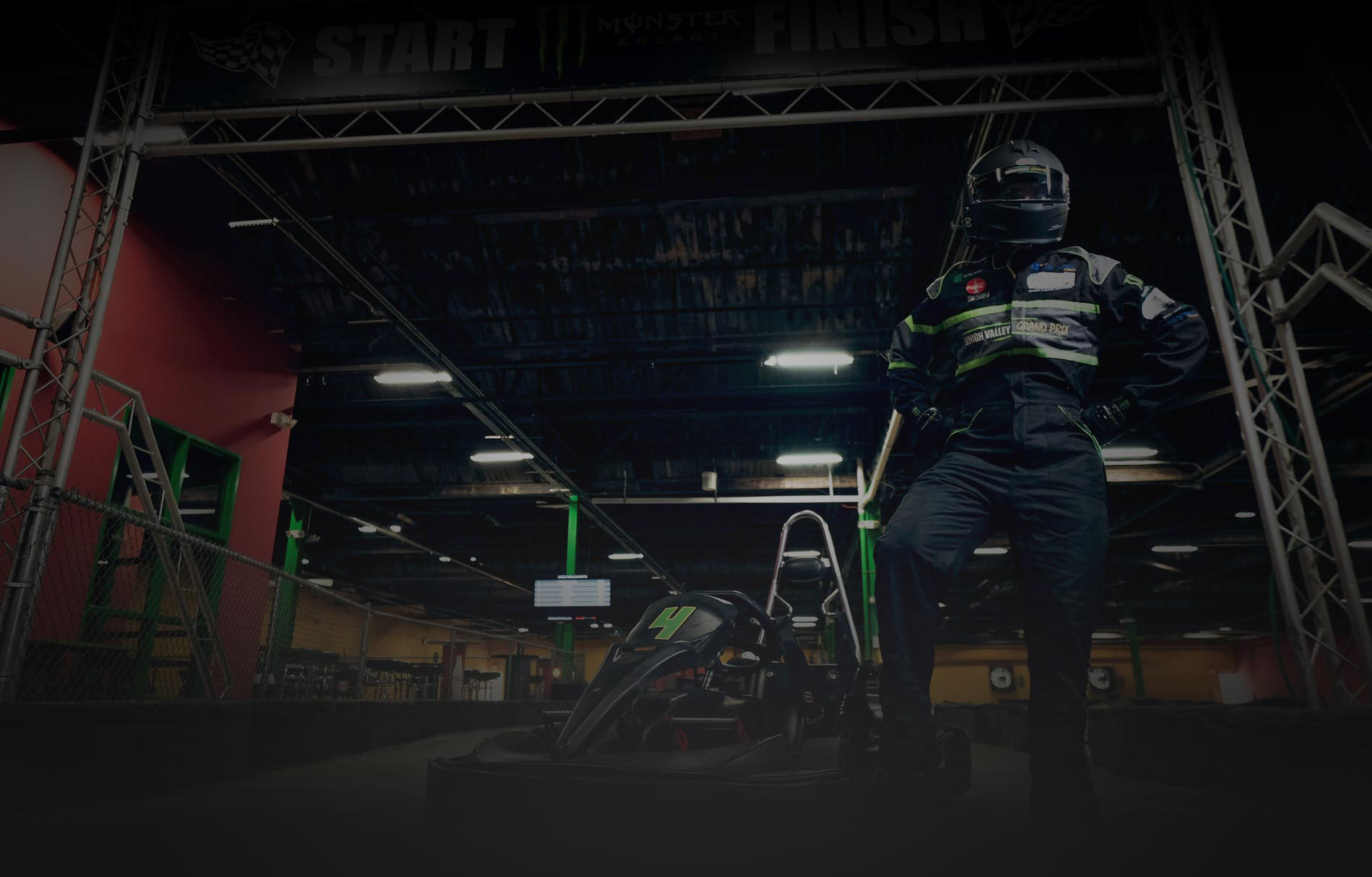 Lehigh Valley Grand Prix has an exciting special to offer you. We now have racer rewards at LVGP to show our customers how much we appreciate them.
Racer Rewards
This reward system is based on points you have accumulated from purchasing races at LVGP. Every time you purchase a race you earn 10 points. A race is worth 100 points so, if you buy 10 races and get the next one free. This offer is valid for any race purchased, however, not valid on Monday Madness or for private events.
What better way to earn rewards while having fun? The more races you buy, the more points you earn! Bring your family and friends and collect your points so you can earn a race on us. Feel good while you're having fun and race toward your reward points.
Our ¼ mile indoor go kart track is a fit for your whole family to enjoy! Customers race on a concrete surface, around a barrier system that was constructed with over 1,300 Goodyear tires from a single NASCAR race at Chicagoland in Chicago.
Are you ready to earn your racer awards? Click here to view more information and other specials we have to offer!
Social Events

| Race Hours | |
| --- | --- |
| Monday-Thursday | 2pm-10pm |
| Friday | 2pm-9pm |
| Saturday | 12pm-9pm |
| Sunday | 12pm-7pm |

| Octane Hours | |
| --- | --- |
| Monday | 5pm-10pm |
| Tuesday-Wednesday | Closed |
| Thursday | Closed |
| Friday | 4pm to 9pm |
| Saturday | 12pm to 7pm |
| Sunday | 12pm to 7pm |

Axe Throwing Hours
Monday, Tuesday, Wednesday & Thursday
Closed
Friday
4pm to 9pm
Saturday
4pm to 9pm
Sunday
12pm to 7pm
View Our Event Calendar