Back to Blog
October 2, 2019
Driver Highlight: Lee Petty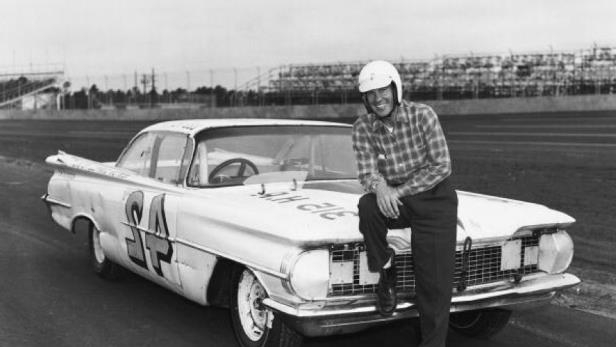 In today's blog, we are highlighting and reflecting on a racing icon, a driver who has helped shaped racing into what it is today: Lee Petty. Lee Petty was an American stock car driver during the 1950s and 1960s. He was one of the pioneers of NASCAR and one if its first superstars. He is the father of the prestigious Richard Petty, who is one of the most successful stock car racing drivers of all time.
About Lee Petty
Lee Petty began racing when he was 35 years old. His NASCAR career began when he drove in NASCAR's first race at Charlotte Speedway, a three-quarter mile long dirt track. He entered the family Buick, which he rolled four times in the race. But he was hooked. He bought a Plymouth and went racing, using his sons as assistants and learning by doing.
He won the NASCAR Grand National Series driver's championship three times. He finished top five in the season points for NASCAR's first 11 seasons. He also won the inaugural Daytona 500 in 1959. He never finished lower than sixth in the championship standings.
Another cool fact about Lee Petty is that he was declared the winner of a race after scoring errors were discovered the following race, TWICE! Those races include the 1959 Daytona 500 and the 1959 Lakewood 500.
In 1990, Petty was inducted into the International Motorsports Hall of Fame.
Today, Lee Petty is recognized as one of the building blocks of NASCAR. His personal driving record was so great that he still ranks fifth on the all-time victory list. But more than that, he founded a dynasty that has made the name "Petty" synonymous with "excellence."
Sources:
#LehighValleyGrandPrix #LVGP #LeePetty #DriverHighlight
Social Events

| Race Hours | |
| --- | --- |
| Monday-Thursday | 2pm-10pm |
| Friday | 2pm-9pm |
| Saturday | 12pm-9pm |
| Sunday | 12pm-7pm |

| Octane Hours | |
| --- | --- |
| Monday | 5pm-10pm |
| Tuesday-Wednesday | Closed |
| Thursday | Closed |
| Friday | 4pm to 9pm |
| Saturday | 12pm to 7pm |
| Sunday | 12pm to 7pm |

Axe Throwing Hours
Monday, Tuesday, Wednesday & Thursday
Closed
Friday
4pm to 9pm
Saturday
4pm to 9pm
Sunday
12pm to 7pm
View Our Event Calendar