Back to Blog
July 18, 2019
Driver Highlight: Ken Block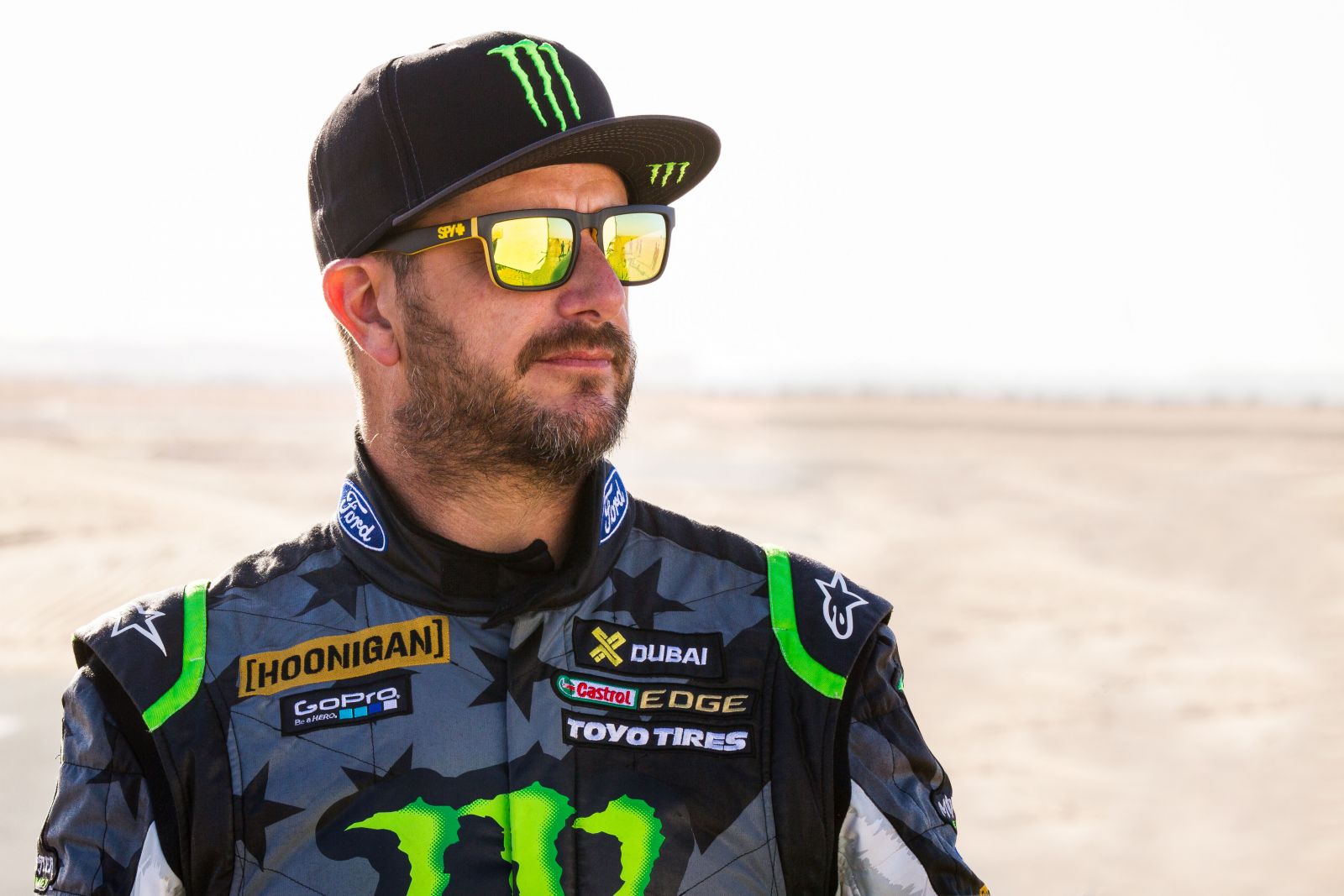 Today we are highlighting the prestigious Ken Block. Rally racing originated around the late 1800's to early 1900's in France. Races were won by a "jury based" decision due to the observers in each car. Since then it has improved dramatically and is now considered one of the most exciting motorsport events around. Based on public and private roads, these races are held in all weather. Rain, snow, ice, mud, sand, asphalt… you name it. This keeps the drivers guessing and ready for the unknowable. Rally races occur all year round, in all parts of the world and pull drivers from all walks of life to compete.
About Ken Block
One driver in particular is Ken Block. An American, now one of the most respected and main streamed racers in the industry. He has propelled the rally racing brand and lifestyle into the spotlight as a sport to be reckoned with. Former co-owner of DC Shoes, Ken is no stranger to extreme sports. In 2005 he started his racing career and took off "running". Placing 7th in his first race, and then top 5 in the next 5 races to follow. He knew he had fallen in love with motorsports. At that point he was with his DC team and fellow racer, Travis Pastrana, also well known for his legendary motorsport career in MotoX and multiple X-Games winner. By 2007 Ken had 19 podium finishes and 8 overall victories.
Ken Block's Career
Ken's career in racing turned yet another page when he decided to sell his share in DC Shoes and has since turned his focus to yet another venture. He was racing for then Monster Energy team, but now has turned his passion for racing into Hoonigan Industries. An apparel brand for racing enthusiasts which also became the main stage for a race team headed by Block. Currently, for the serial entrepreneur and racing enthusiast, Ken Block doesn't look to be slowing down even at age 51. If anything, he's speeding up! Currently, he just competed this past October in the 2018 Rally de Espana, hosted in Spain. He still is sponsored by a slew of companies such as Monster Energy, Ford, DC, GoPro and many others. And his toys keep getting fresher and fresher. For 2018 he was able to ride in the brand-new Ford Focus RS RX for the Americas Rallycross Championship and the FIA World Rallycross Championships. 
Rally racing has become a staple for hardcore motorsport drivers and followers. Block has created 10 short films called "Gymkhana". These videos have gone absolutely viral and Blocks following has sky rocketed due to the interest. He has changed the automotive filmmaking industry and put Hoonigan on the map. For Ken, it was just a way to hone his skills and practice. However, with over 550 million views and counting it has become a viral sensation that has sparked a new age of auto racing. Go check out the newest video, "Gymkhana 10" and let us know what you think!
Sources:
Social Events

| Race Hours | |
| --- | --- |
| Monday-Thursday | 2pm-10pm |
| Friday | 2pm-9pm |
| Saturday | 12pm-9pm |
| Sunday | 12pm-7pm |

| Octane Hours | |
| --- | --- |
| Monday | 5pm-10pm |
| Tuesday-Wednesday | Closed |
| Thursday | Closed |
| Friday | 4pm to 9pm |
| Saturday | 12pm to 7pm |
| Sunday | 12pm to 7pm |

Axe Throwing Hours
Monday, Tuesday, Wednesday & Thursday
Closed
Friday
4pm to 9pm
Saturday
4pm to 9pm
Sunday
12pm to 7pm
View Our Event Calendar