Back to Blog
February 12, 2013
Corporate Team Building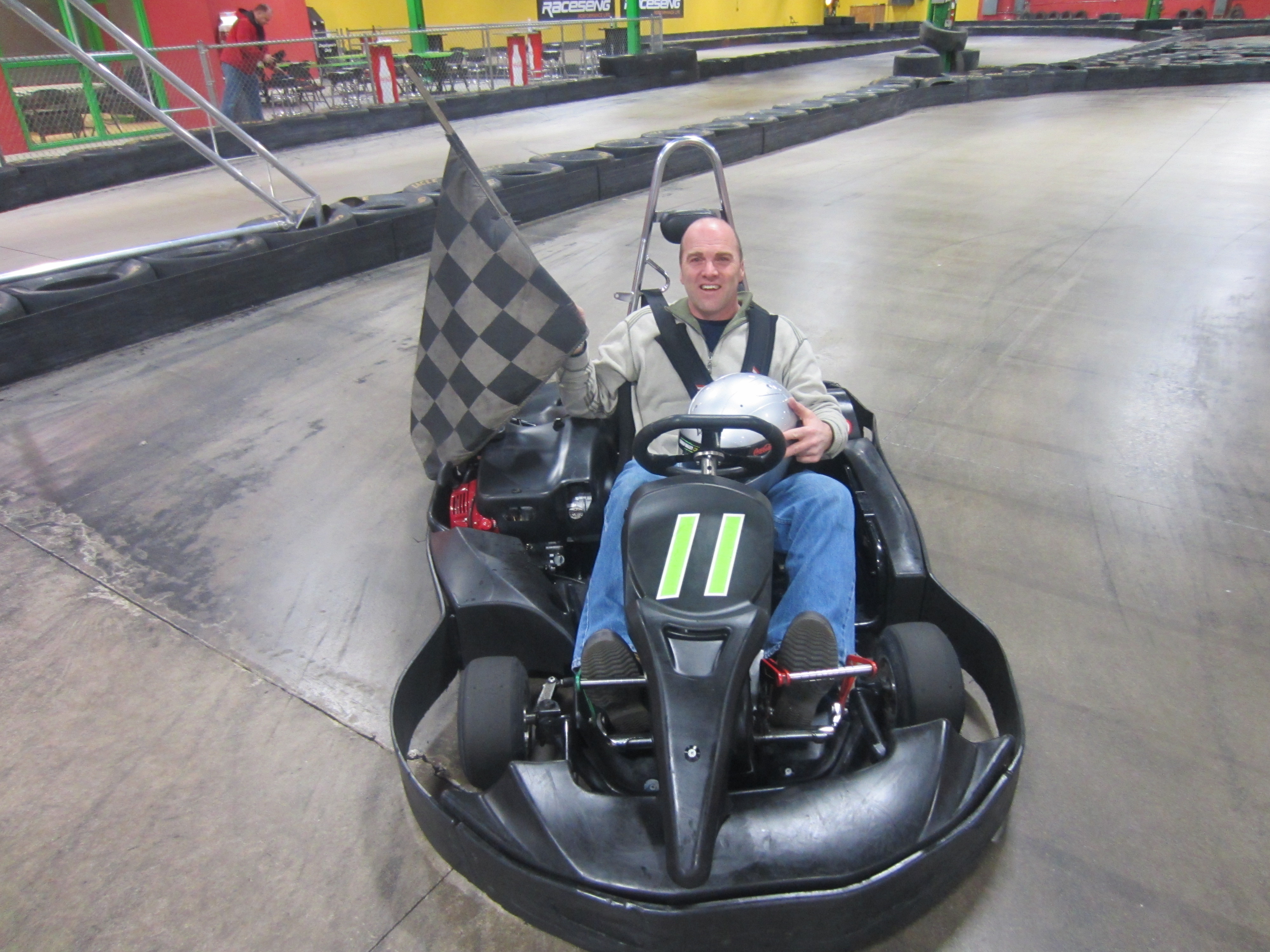 The concept of Corporate Team Building has many interpretations.  What we strive to find the answer to is: How do I get my team to be more productive in the work environment through encouraging a greater team effort?  Our philosophy at Lehigh Valley Grand Prix is that creating a Team starts with building relationships.  In a fast paced work environment stress, conflict and urgency can play roles in our inabilities to bond at deeper level.  Relationships are key for trusting our fellow team members and without trust it is challenging to reach our peak performance level.
At Lehigh Valley Grand Prix we use indoor kart racing to create an experience that encourages people to get out of the comfort zone and into an atmosphere that is fun and exilerating.  Some participants are jumping up and down for the opportunity to drive a high speed go kart while others have a feeling of hesitation and fear.  In all teams there may be extremely different dynamics and that is why it is great to do an offsite adventure to bring the team members together.
"It is great to see people with so many different personalities come together through the common ground of go karting.  The programs that we have established encourage team work and participation by all the members of the group.  It is a true pleasure to see the intense look on the racer's faces as they strategy and execute to achieve that victory," said Mike McCreary partner at Lehigh Valley Grand Prix.
Recently Phillips Pet Food & Supplies utilized Lehigh Valley Grand Prix's venue to break up a week long meeting held locally.  Here are a couple pictures from their event.
Social Events

| Race Hours | |
| --- | --- |
| Monday | 2pm-10pm |
| Tuesday-Friday | 2pm-9pm |
| Saturday | 12pm-9pm |
| Sunday | 12pm-7pm |

| Octane Hours | |
| --- | --- |
| Monday | 5pm-10pm |
| Tuesday-Wednesday | Closed |
| Thursday | Closed |
| Friday | 4pm to 9pm |
| Saturday | 12pm to 7pm |
| Sunday | 12pm to 7pm |

Axe Throwing Hours
Monday, Tuesday, Wednesday & Thursday
Closed
Friday
4pm to 9pm
Saturday
2pm to 9pm
Sunday
12pm to 7pm
View Our Event Calendar