Back to Blog
October 5, 2016
Conor Daly's Indycar Series Highlights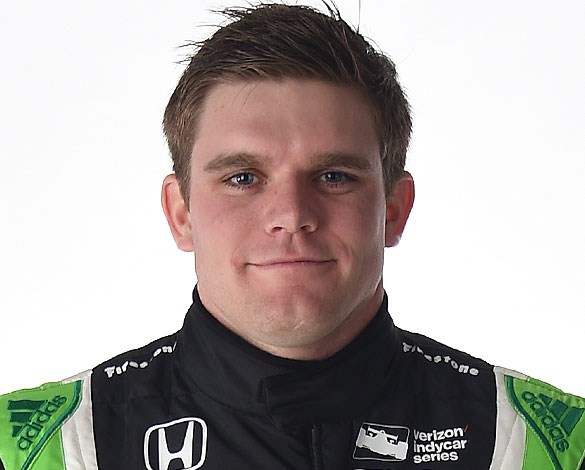 Conor Daly is a second generation race driver born on December 21, 1991 in Noblesville, Indiana. His father, Derek Daly, is a retired Formula One and Indycar racer; his mother, Beth Boles, was a novice jet ski world title winner in 1990; and his stepfather, J. Douglas Boles, is the president of the Indianapolis Motor Speedway.
IndyCar Series Highlights
As you can see, Conor grew up in the presence of champions, which is why he began his racing career at a young age. Conor Daly's timeline of IndyCar series highlights begins when he was just 10 year old, when he first started racing go karts. Just in the year of 2005, Daly won 19 races, two championships and was elected "Junior Driver of the Year" by Kart Racers of America. In 2006, towards the end of the season, he was just 14 years old when he became the youngest driver in the country to win a "senior" Pro kart race. He won the Pro Invitational race at the TAG World Championship at Newcastle Motorsports Park, Indiana.
In 2008, Conor began to focus his racing passion on race cars. With this decision, he had an outstanding season, winning the Skip Barber National Championship and the Ontario Formula Ford 1600 Rookie of Year. During his European debut he was the first American winner of the Walter Hayes Formula Ford 1600 Trophy in Silverstone, England.
In 2010, Conor had a record setting year where he picked up more IndyCar series highlights. Daly swept the Formula Star Mazda championship with a record breaking seven wins, nine pole positions and twelve podium finishes. He held the most laps led and largest winning points margin in the 23 year history of the championship race. In 2013, Daly competed in the 97th Indianapolis 500 for A.J. Foyt Racing, where he started 31st and finished in 22nd.
Today, Conor Daly is the lead Indycar racer for Dale Coyne Racing. He continues to surprise not only his fans but also his family who never misses a race. View more of Conor's IndyCar series highlights by clicking here.
Social Events

| Race Hours | |
| --- | --- |
| Monday-Thursday | 2pm-10pm |
| Friday | 2pm-9pm |
| Saturday | 12pm-9pm |
| Sunday | 12pm-7pm |

| Octane Hours | |
| --- | --- |
| Monday | 5pm-10pm |
| Tuesday-Wednesday | Closed |
| Thursday | Closed |
| Friday | 4pm to 9pm |
| Saturday | 12pm to 7pm |
| Sunday | 12pm to 7pm |

Axe Throwing Hours
Monday, Tuesday, Wednesday & Thursday
Closed
Friday
4pm to 9pm
Saturday
4pm to 9pm
Sunday
12pm to 7pm
View Our Event Calendar