Back to Blog
October 27, 2015
Add Excitement to Your Teen's Birthday!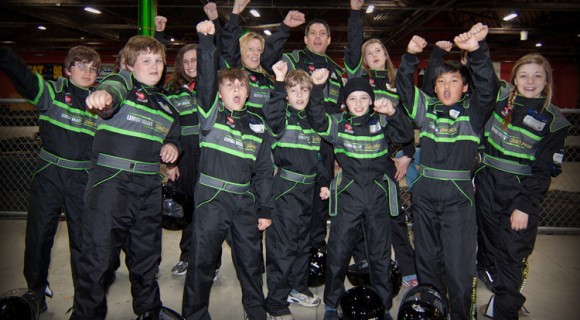 Yet another year has come and gone and it's time to plan your teen's birthday party! With each passing year, it gets more and more challenging to top last year's party. Long gone are the days of kiddy-themed parties when children were all too happy to play a few games and head home with a treat bag. Orchestrating parties during the teen years is akin to torture. Finding something – anything — that will meet your teen's expectation and won't evoke that oh-too-familiar hand on the hip, eye roll sigh – is worth it's weight in gold.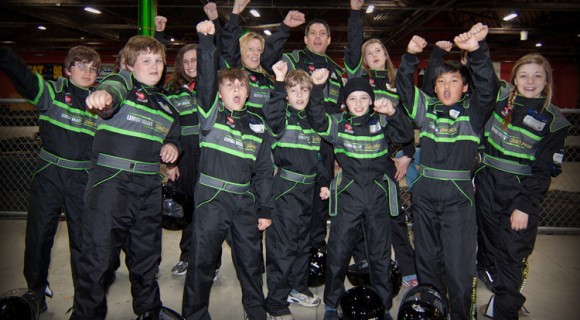 Keeping kids active with teen-approved fun that meets with parental approval is the tricky part – the entertainment needs to be cool while also providing opportunities for supervision that won't make you look and feel like a helicopter parent. A high energy, fast paced go-kart party is just the right solution for you and your teen. Lehigh Valley Grand Prix indoor go-kart racing parties wow kids with high octane fun that doesn't feel staged. How many teens do you know that play video games? At LVGP, we provide that excitement in a real hands-on racing experience. Kids truly step inside a video game – and they'll be so busy having fun, they won't notice you watching from the sidelines.

At Lehigh Valley Grand Prix, we make the party experience easy for parents. Our parties are perfect for kids of any age – from 8 – 100. We provide a high action race experience, food, private party rooms, and party facilitators. We even cap off the party experience with awards for the winners. Come to LVGP for exciting race formats and a premier party experience your teen will never forget, and is sure to make them the envy of the school. LVGP parties are guaranteed to bring out the inner child in everyone.
For package prices and information, contact Kristine McCreary at 610-432-7223 ext 1001 or by email: kristine@lehighvalleygrandprix.com
Social Events

| Race Hours | |
| --- | --- |
| Monday-Thursday | 2pm-10pm |
| Friday | 2pm-9pm |
| Saturday | 12pm-9pm |
| Sunday | 12pm-7pm |

| Octane Hours | |
| --- | --- |
| Monday | 5pm-10pm |
| Tuesday-Wednesday | Closed |
| Thursday | Closed |
| Friday | 4pm to 9pm |
| Saturday | 12pm to 7pm |
| Sunday | 12pm to 7pm |

Axe Throwing Hours
Monday, Tuesday, Wednesday & Thursday
Closed
Friday
4pm to 9pm
Saturday
4pm to 9pm
Sunday
12pm to 7pm
View Our Event Calendar