Back to Blog
January 21, 2014
A Date Night to Remember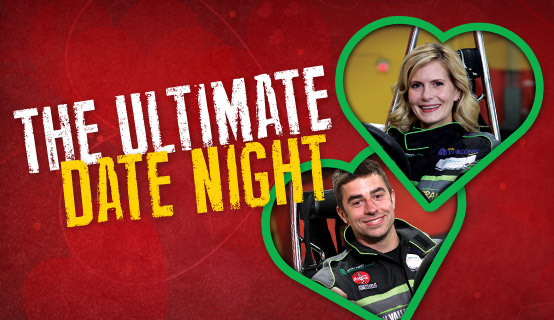 Come experience the fastest date in town!  GET YOUR HEAD OUT OF THE GUTTER!!  We are talking about high speed, heart pounding, indoor go kart racing at Lehigh Valley Grand Prix!
Valentine's Day doesn't have to rack your brain this year.  It is easy to fall into the Dinner and flower rut.  Trust me, I have been guilty of that tactic many times.  The real challenge and fun is to find something unique, memorable and different.  The idea is to share an experience to celebrate your love for another person.
This Valentine's Day Lehigh Valley Grand Prix is offering a couple's package to make life easy, fun and stress free.  You and your partner get the thrill of high speed racing coupled with some delicious pizza and a warm, gooey chocolate chip cookie!  See below for details and make your reservations today!
Sweet Heart Couple's Package
2 Races per person
2 Slices of Pizza per guest
Non-alcoholic drink per guest
Cookie per guest
Rose for her
Cost: $99 per couple