Back to Blog
September 14, 2012
WZZO Sprint to the Cup Party at LVGP!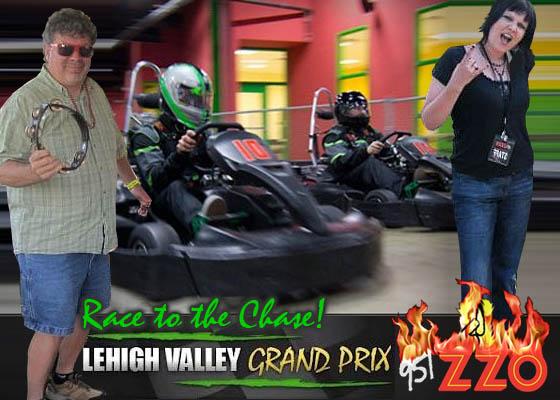 Come join Mackenzie & Keith from WZZO at Lehigh Valley Grand Prix for the Race to the Chase!  Octane-adrenaline bar located at LVGP will be having drink and food specials each week as we celebrate the final stretch of the NASCAR Season.
FREE FANTASY RACING LEAGUE will be offered throughout the final 10 races starting on Sept 16th.  Just show up each week and randomly draw a driver's name.  Prizes will be given out each week!!
Click Here to see the NASCAR schedule.  Driver drawing for the Fantasy League will be 30 minutes prior to each race!