Back to Blog
December 7, 2012
Tis' The Season For Racing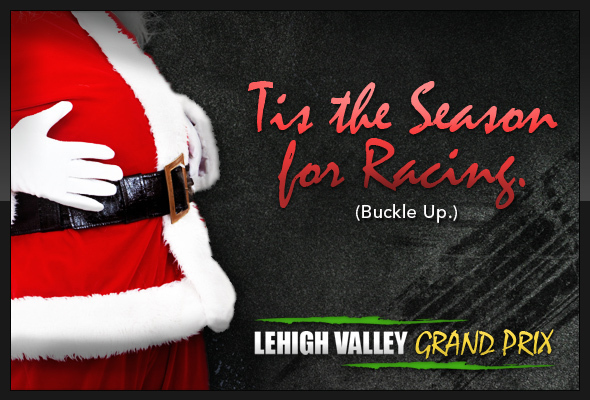 Schools will be letting out soon, Companies are holding their holiday parties and the shopping is already in full swing….unless you are like me and wait until the 24th at 6pm to get started!  The planning will soon to begin for what to do when the entire family is in town!  If your family is the type that will be bouncing off the walls and looking for an escape we have the perfect solution!
Give them an adrenaline rush at Lehigh Valley Grand Prix!  Racing some high speed go karts will provide a thrill to remember!
Not Everyone is into getting behind the wheel and we understand?  That is why LVGP now offers a full kitchen and bar.  Grandma and Grandpa can grab a glass of wine and cheer the kids and family as the rip around the track!  There are also a few arcade games to take advantage of as well for the younger children.
For those of you that are still trying to figure out what for the company holiday party, we have great programs built to fit any need.  Custom options can be made available.  Even if it is a last minute even we are happy to help to make your program run smoothly.  For corporate or holiday party bookings you can contact kristine@lehighvalleygrandprix.com.
Have a great holiday and we hope to see you at the track!