Back to Blog
April 13, 2012
Tanner Foust and Martin Plowman at LVGP!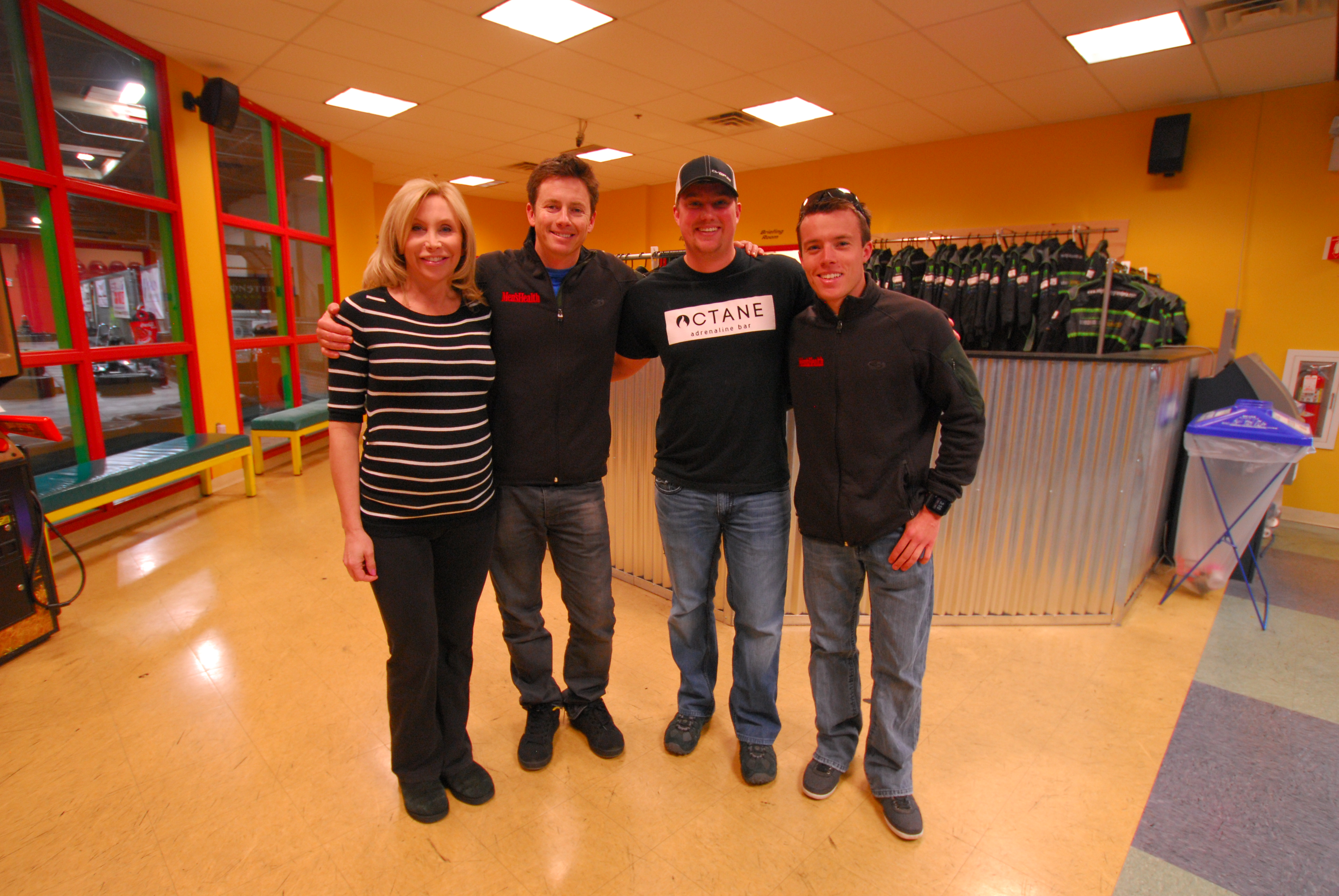 RallyCar driver and host of Top Gear, Tanner Foust and Martin Plowman, former Indy Car driver and current driver in the American LeMans Series stopped by the track this past Wednesday to do some laps!  The tandem are a part of a Men's Health Electric Car Challenge that started off from The New York Auto Show and is planned to cover the country in 10 days.  The Ford Focus Electric gets roughly 100 miles per charge and the charge time is around 3 hrs.  Fortunately, for LVGP the Tanner and Martin were looking for something fun to do during charge time!
Tanner and Martin arrived around noon and went straight to the track.  Racing with customers, taking pictures and hanging out was a great time for all.  It was amazing to see how humble and down to earth the guys were.  Zack Dunn had the opportunity for a one on one battle with Tanner and was able to get the victory!
A special thanks to Eric Adams, senior editor at Men's Health for suggesting LVGP for the pit stop!