Back to Blog
April 25, 2013
Race Dayz is Back! Free Prizes, Super Deals & Tons of Fun!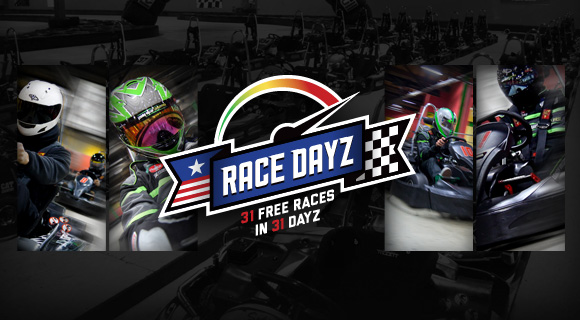 Race Dayz is Here!
30 FREE RACE PASSES + FREE TEN PERSON EVENT = AWESOMENESS!!!
This May, LVGP decided to have some fun!  Each day for the entire month LVGP will be giving a lucky Winner a FREE RACE PASS!!  On the final day of the month LVGP will be selecting one name to win a 10 person 3 Race Competitive Package Party Valued at $650!!  There is no cost to participate just simply register on our site to qualify.  There are a few rules for applicants due to our Lawyer friends of the world but don't worry we have kept it as simple as possible 😉
Deal Site Fanatics Engage!!
Spend $50 and Get $75!!!
LVGP is offering a special Gift Card Deal May 13th-17th.  Purchase a Gift Card of $50 and Receive $75 VALUE!!!  This sweet deal can be used for any Arrive N' Drive Racing at the facility.  The ONLY restriction is that it cannot be used for Private Events.  The additional promotional value will expire on Oct 31st 2013.  The $50 paid value will never expire.  This Sweet deal can be purchased online or at our facility.
Click Here For the Deal!  Deal will not be available to View or Purchase until May 13th.