Back to Blog
September 27, 2011
Pink Vespa Giveaway at LVGP for Breast Cancer Awareness!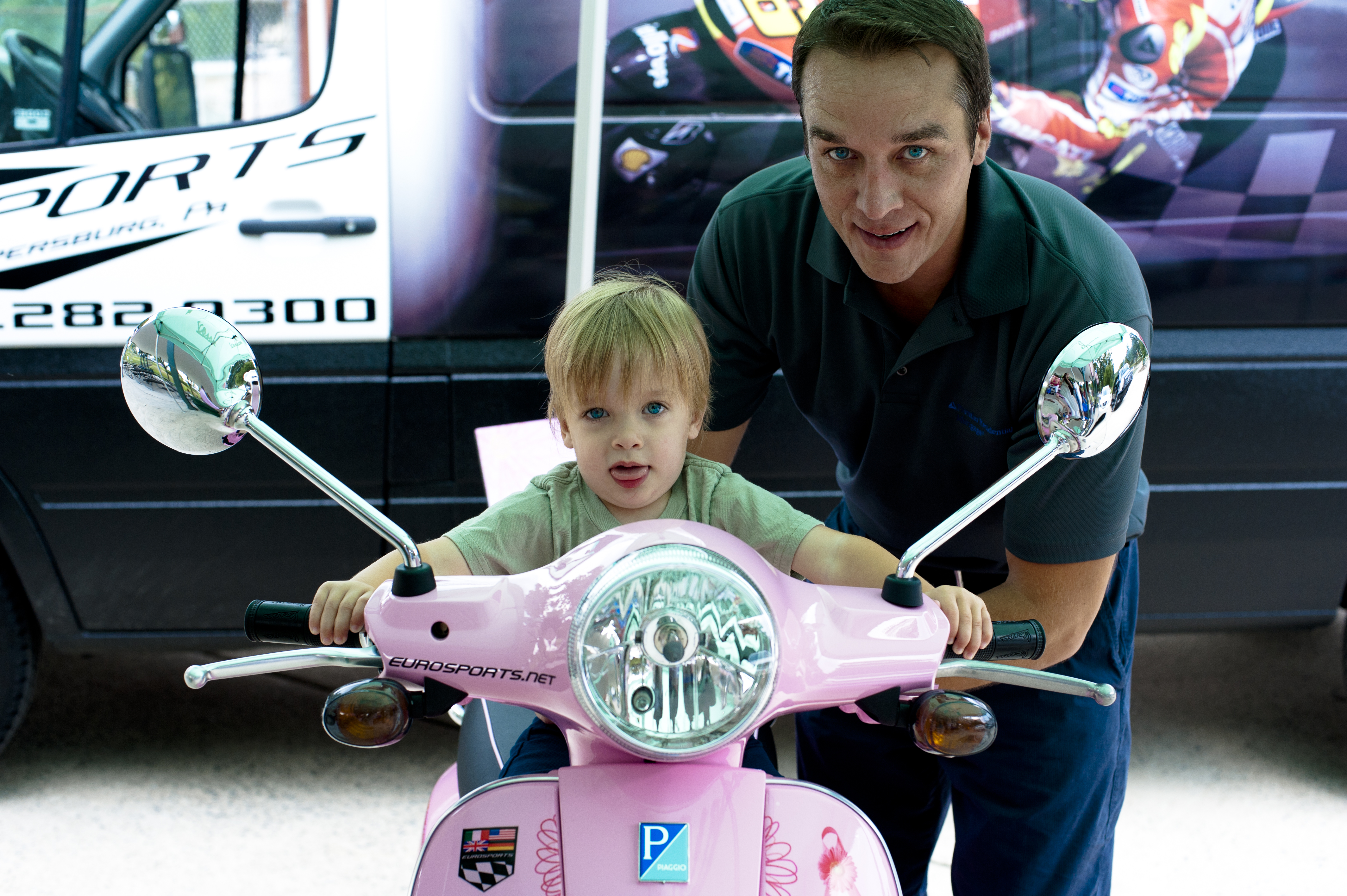 Oct 27th from 5pm-7pm Lehigh Valley Grand Prix will be hosting an event to spread breast cancer awareness.  Wear Pink and Get $12 Races!!!  $5 suggested donation at the door.  See below for details on how to win the Pink Vespa donated by Eurosports!
It is with great excitement that Lehigh Valley Grand Prix has been offered the opportunity to be apart of the Eurosport Pink Vespa program.  Our friend, Brad Patt from Prudential Patt White & The Premier Group reached out to us to host a great evening of spreading awareness of Breast Cancer, Racing and a pink Vespa Giveaway!!  Eurosports from Coopersburg, Pa is working to create awareness for a great cause and has utilized the community reach of Prudential Patt White and The Premier Group to gain and other businesses in the Lehigh Valley to gain exposure.  Read more about the program below!
 Touching the Valley
What do breast cancer awareness, high gas prices and fun have in common? Quality of life.
And how are the dots connected? With pink Vespas!
Here's the story: Eurosports, Coopersburg, realized that life should be lived to the fullest. Inspired by The Get in Touch Foundation for girls' breast health and very much aware of the harsh economics impacting people at today's gas pumps, they began to wonder how they could integrate more of what people need with what they do at Eurosports.
It didn't take long before they realized that they could support breast cancer awareness for local girls and encourage the benefits of 'Vespanomics' at the same time. Excited, they gathered other socially responsible companies around ten pink Vespas and shared their vision. The plan? From now until September 30, 2011, Prudential Patt, White & The Premier Group will display our branded Vespa and sell 500 tickets (great odds!) for the chance to win one of 10 elegant scooters to raise money for The Get in Touch Foundation. The lucky winner will then turn heads all over the Lehigh Valley as they smile their way to work or to play.
The Get in Touch Foundation is a grass-roots non-profit organization that educates girls on the importance of breast self-examination. With cancer rates growing at an alarming rate among younger and younger women, the need for an innovative educational program to help girls understand how to 'get in touch' with their breasts for early detection is more important than ever. To that end, Mary Ann Wasil Nilan—a cancer survivor and founder of the organization—collaborated with a medical consulting board to develop a far-sighted, interactive teaching aid known as the 'Daisy Wheel.'  The 'Daisy Wheel' is presented to 5th grade girls by health educators and is then used annually through the 12th grade to provide for a lifetime of informed self-examination. Medical communities are already heralding this tool as one that will significantly "alter the face of breast cancer." More information is available at   www.getintouchfoundation.org.
And what about "Vespanomics?" What do you say to 70 to 100mpg!!  Vespanomics is about the unique economic advantages of fuel efficiency, lower emissions, and durability that make Vespas the most coveted scooters in the industry. Providing the finest in form, function, and performance, these steel-framed pink S150 beauties show the way forward in reliable, clean transportation while advertising breast cancer awareness…and they just happen to be a blast to ride.
Lehigh Valley Grand Prix is a host location for the Vespa Giveaway!  You can stop by anytime before the event and purchase tickets at the track for your chance to win!  There are only 500 tickets being sold and only a few remain.  Hurry up to get your tickets!!
Vespa raffle tickets are $15 or 3 for $40.
LVGP Vespa Giveaway Event Details
When: Oct 27th from 5pm-7pm.
Cost: $5 suggested donation, Get $12 Races for wearing Pink!!