Back to Blog
February 25, 2013
LVGP500 Results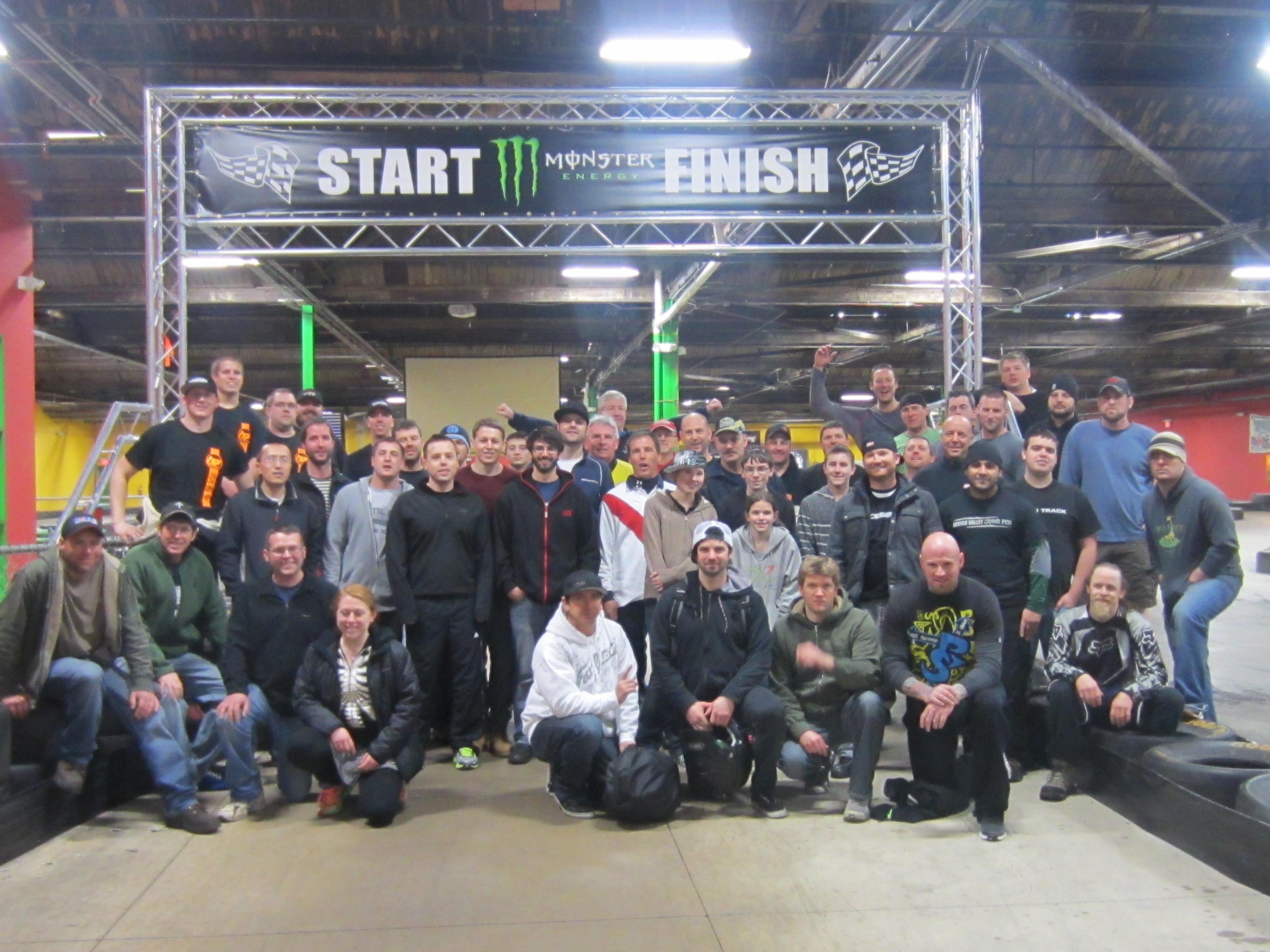 The LVGP500 proved to be one of the most competitive races in Lehigh Valley Grand Prix racing history.  A field comprised of 4 Pro Teams and 10 Amateur Teams was much faster and competitive than expected.
"Generally when you have teams that have never competed in an endurance race before and drivers that have never raced at a facility you find that they fumble early on and make mistakes in the pits.  This was clearly not the case in this race!" said Ryan Suchon, Competition Director at Lehigh Valley Grand Prix.
Of the 14 teams participating in the race, only 5 teams had previously participated in an endurance race at LVGP.  A handful of the drivers had never even raced at LVGP before the start of the race.
11 out of the 14 teams had drivers in the sub 31 second lap times.  Owner, Mike McCreary whose team finished 2nd in the Amateur Class in the 2012 LVGP500 was shocked to see how fast the field was.  "Last year our team wasn't the fastest but our execution and strategy allowed us to keep in the hunt for the race.  In this year's event our execution and strategy didn't change.  The field was extremely competitive and I was impressed to witness teams and drivers adapt to the rules and simply out perform expectations."
Two surprise teams in this year's event were Dusty Heathens and Loose Nutz.  Both teams had not participated in an enduro at the facility.  Dusty Heathens had driver's who had never raced at LVGP prior to the event.  Both teams finished within 15 & 16 laps respectively from the PRO class winner.
In the PRO Class the team of Mike Bednar and Carl Bligan took the lead from the start and never looked back.  Carl Bligan set the new track record towards the end of the race hitting a 29.540 second lap!
Here is a list of the final Results
PRO CLASS
1.  333  2.  Speed Dudes  3.  Hyline  4.  Spaz Racing
Amateur Class
1.  Dusty Heathens  2.  Loose Nutz  3.  Red Bell  4.  Himmer Graphics Racing  5.  LVGP  6.  Butter Haus Commission  7.  Team Pickles   8.  Team Sack  9.  1 Eye Tickle Snake  10.  Coors Light