Back to Blog
March 28, 2012
LVGP launches new Mobile Site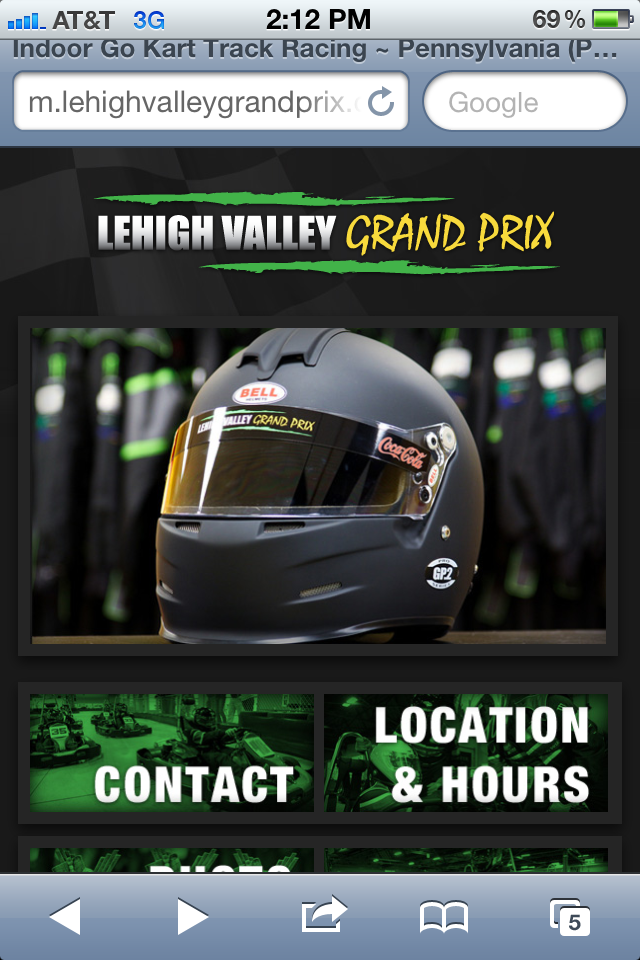 In today's world the smart phone rules.  If you don't keep up with the technology then you will be literally left in the dust!  To better serve their customers and to make LVGP more engaging on the GO, LVGP has just launched it's mobile site.
"Customer's now have the ability to see race results LIVE right from their mobile device!  Pricing, Contact Info, Hours and the basics are also available for people looking to get quick access to info," said Mike McCreary, partner at LVGP.
The mobile site trend is growing rapidly in all industries but the team from LVGP felt the cookie cutter mobile sites wouldn't work for their application so they teamed up with the local firm 401 Creative to get the job done.  The ability to allow customers to see race results is vital for our their users.  To check out the new site go to lehighvalleygrandprix.com.