Back to Blog
October 29, 2012
LVGP Comes out on TOP for UKC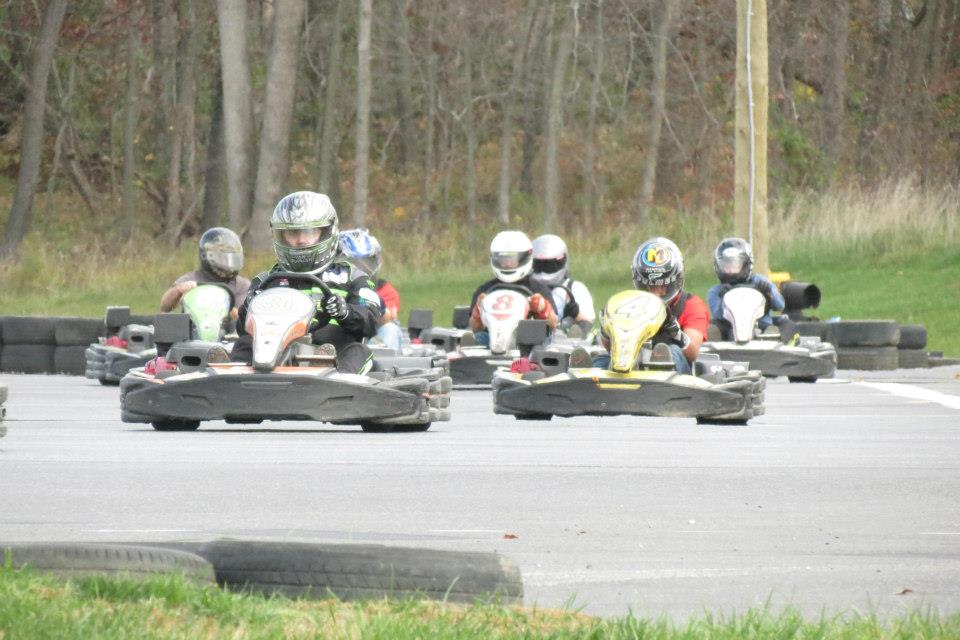 The Ultimate Karting Challenge was a test to see which track held the best drivers.  Summit Point Karting and Lehigh Valley Grand Prix each selected their top 6 drivers for the ultimate showdown.  The format was a two day race held at each location.
Day 1 was held at Summit Point Karting.  The team from LVGP arrived knowing that it was going to be a challenge to compete against an ALL STAR team of drivers on their home track.  SPK came out on fire.  Having the track and kart knowledge the SPK team jumped out to a commanding lead.  LVGP was fortunate that Kevin Bligan had a strong performance to keep them in the hunt.  Jianni Koburi, Kevin Bligan and Carl Bligan each won a heat race to capture 3 of the 5 features. The rest of the team managed to keep in the hunt the best they could to earn valuable points.  At the end of the day SPK walked out with a commanding lead of over 30 pts.
Day 2 team LVGP had an uphill battle to come back.  The team was ready!  In the first 3 features team LVGP placed 1st, 2nd, 3rd & 4th in each race.  The points started flowing and the team never looked back.  Andrew Pettijohn scored a team high pts on Day 2 leading the charge for the comeback.  The SPK team was not ready for the physical indoor karting style racing and by the time they caught on the event was over.
The final team totals were 362 pts for SPK and 418 pts for team LVGP.  Taking the overall title was a huge honor against a tough team from West Virginia.
Individual Awards
Top Performer:  Kevin Bligan
Second:  Jianni Koburi
Third:  Carl Bligan
Look out for the second Annual UKC between LVGP and SPK.  Tryouts will be held for the next team selections.  For more Pics Click Here.  Gallery 1 & Gallery 2
Team SPK:
Nathan Bates (Broxter), Edward Adams (E3), Austin Dickey (Austin), Russell Mullen (Russh), Patrick Moran (Patty Cakes), Alexander Cater (Sandy Cater)
Team LVP:
Kevin Bligan (Bligan), Carl Bligan (Von Blargen), Ryan Suchon (Warren Wallace), Jason Frankenfield (Bone), Jianni Koburi (Fox Racer), Andrew Pettijohn (F4ast Kid) & Kyle Lick (Lick One)