Back to Blog
November 8, 2011
Lehigh Valley Grand Prix Jr. Race League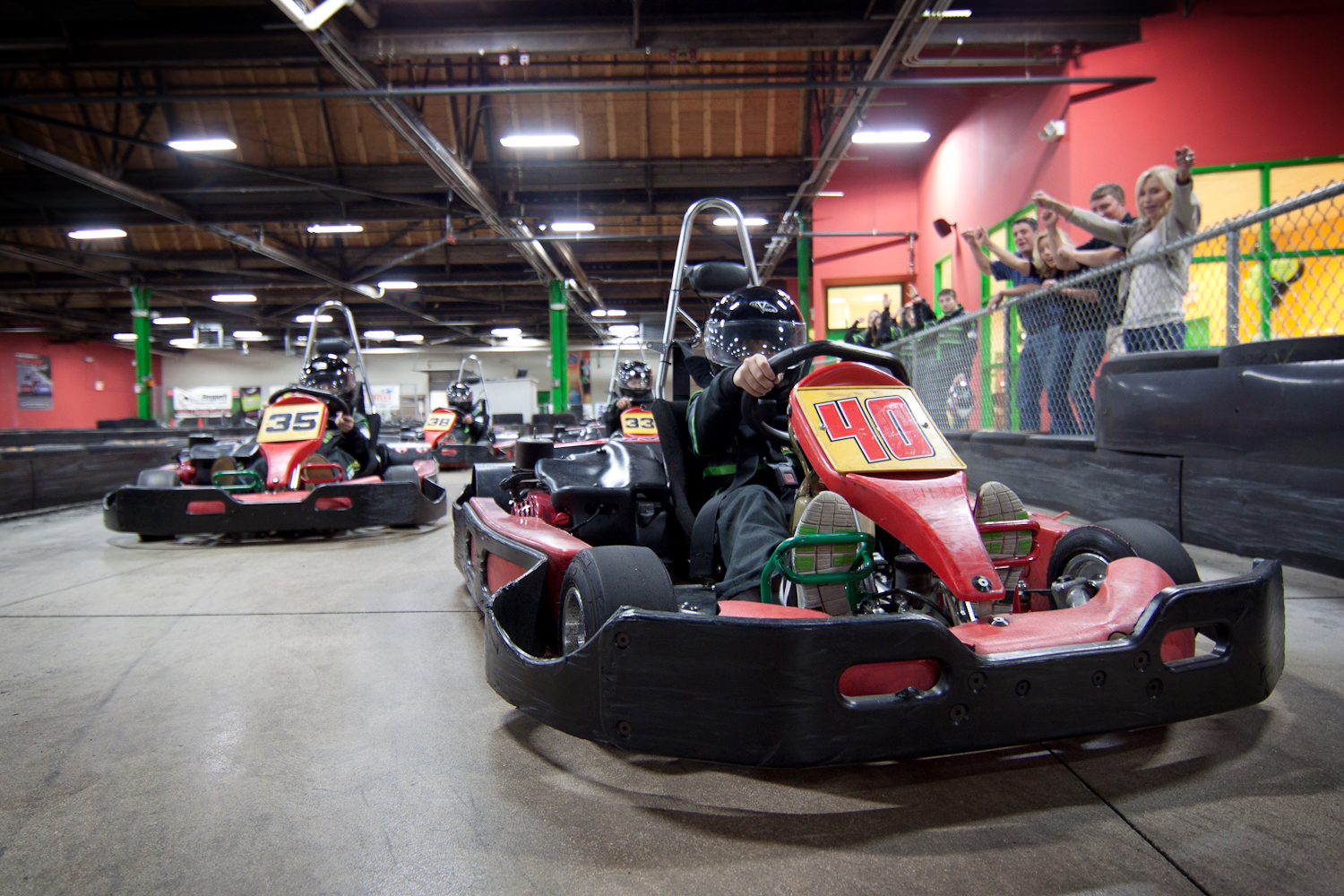 The team at Lehigh Valley Grand Prix (LVGP) is always looking to improve products and to enhance the racing experience.  This fall the team has come together to establish, what could be the best league experience in indoor karting.
Competition Director, Ryan Suchon and Assistant Competition Director Kyle Lick have evaluated the programs of the past and have taken those experiences to improve this next round.
"The Jr. program has existed since we opened four years ago, and it's very popular," said Ryan. We have a big core group of over 30 kids.  They are all friends, but it can get heated out there, but always with a good sense of sportsmanship. They have so much fun; it's the highlight of their week. We set what's allowed and what's not, and what's not gets black-flagged. If you spin out another racer you go to the back."
Kyle is a new addition to the competition team and is now the director of the Jr. Progam.  Kyle's racing experience, knowledge of the karting facility and enthusiasm are sure to take the program to a new level.
Kyle, said, "The age runs from 10 to 15, and they're real excited about position based racing, with passing and going head-to-head, as opposed to time based races. There are three classes, and the competition is very close within each division, only a tenth of a second can separate them."
One area that we have focused on is the performance of Jr. Karts. We have torn apart all of the Jr Karts to enhance the performance and experience of the drivers.  Five of the nine karts used for the league racing have new engines.  All of the karts will have brand new tires.
The fall leagues will now offer Jr. league drivers the opportunity to race in adult karts pending that they meet one of the three requirements.  The requirements are: 34 hrs. in a Jr. kart (prior to league start), 14 years of age, or 55 inches in height.
The new point system is now heading towards an industry standard in the Sodi World Series.  All drivers are encouraged to register on the Sodi site to gain worldwide exposure for their league results.
LVGP will be adding a Wall of Fame to recognize top drivers in the facility.  League winners will be recognized on the wall for all the customers to see!
Want to race? For more information on the Jr. League, email competition@lehighvalleygrandprix.com.
Source: http://www.lehighvalleysportsextra.com/featured2.html