Back to Blog
August 6, 2014
Kids tear it up at Summer clinic!!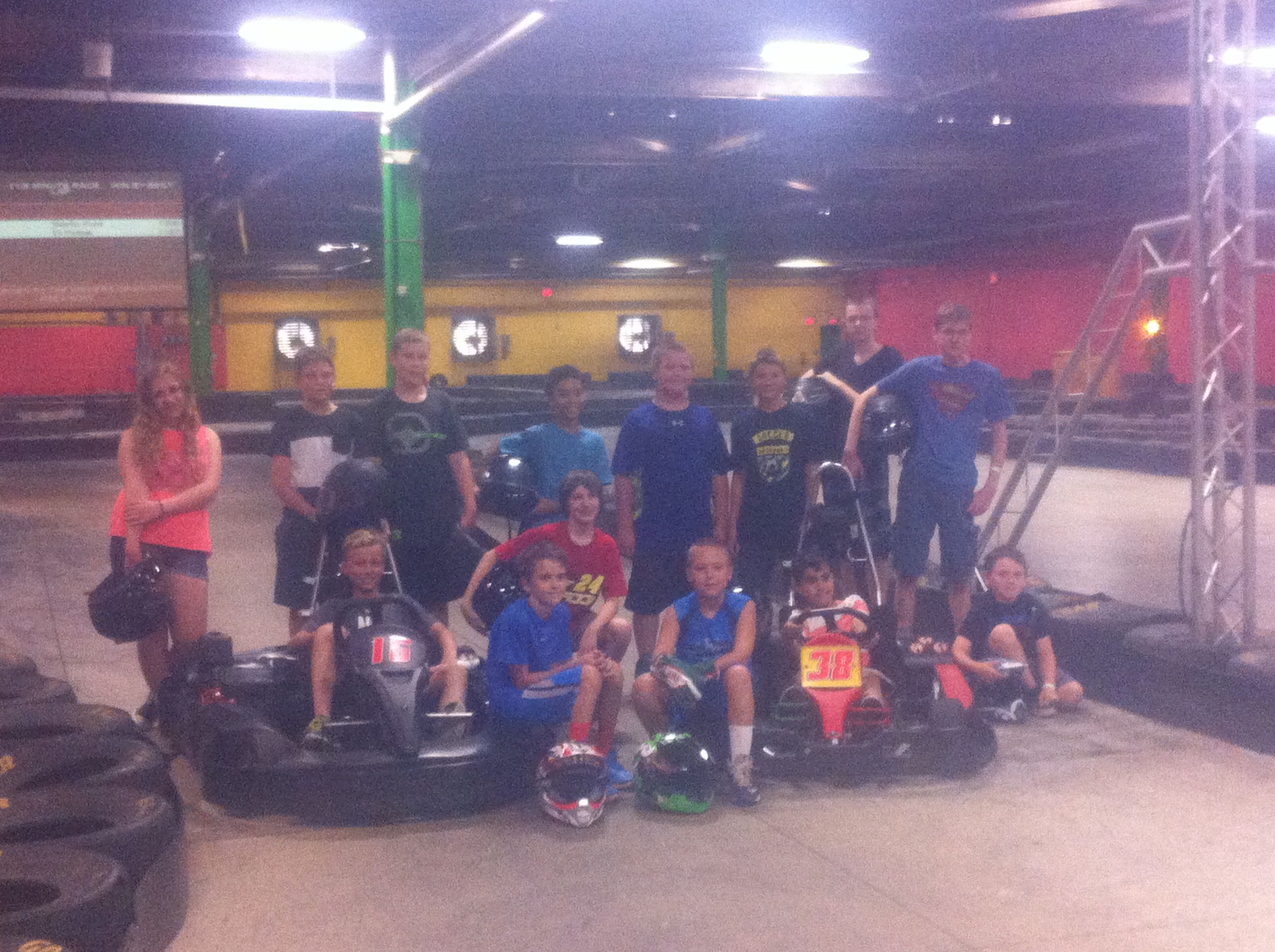 The kids tore it up last week in Lehigh Valley Grand Prix's Summer Driving Clinic.  The Clinic was developed to teach the participants the basic concepts of racing as well as the mechanics of the vehicles.  The team at LVGP used videos, classroom instruction as well as track time to develop these skills.  Every child who participated dropped at least
Here is a breakdown of the program:
Day 1
Proper safety equipment
Proper body position and adjustments on the kart
The Racing Line
Sportsmanship and track safety
Day 2
Techniques for using the gas and brake
Techniques for passing
Experienced how to race in position races
Mechanics of the go kart
Day 3
Le Mans starts
Endurance Racing Formats
Adjustments on Go Karts
Performed an endurance race
Awards
It was a fantastic experience for the staff at LVGP to work with the kids.  Jianni Koburi, Alex Mack, Ryan Suchon and Heather Walke lead the group and had an absolute blast watching the kids grow as Racers and as People.  We would like to Thank all of the parents that made it possible for their chidden to participate!!
Check out the Improvement from Day 1 to Day 3 from all our drivers!!
Ryan Baxter; improved 1.802 sec, Best Lap 29.79
Cole Wasilow; improved 2.165 sec, Best Lap 30.046
Joshua Mininger; improved 2.906 sec, Best Lap 30.423
Erica Bober; improved 1.329 sec, Best Lap 30.434
Josh Sullivan; improved 3.547 sec, Best Lap 30.157
Aidan Johnson; improved 2.294 sec, Best Lap 28.878
Alex Trask; improved 6.623 sec, Best Lap 33.712
Matthew Wendling; improved 5.826 sec, Best Lap 30.506
Jack Kimmel; improved 7.64 sec, Best Lap 36.544
Cedric Tabban; improved 11.109 sec, Best Lap 37.155
Alex Cudd; improved 3.422 sec, Best Lap 34.598
Dante Quarato; improved 5.38 sec, Best Lap 34.598
Ky-Shawn Morris-aitken; improved 1.988 sec, Best Lap 33.294
Adam Lachenmayr; improved 4.478 sec, , Best Lap 30.569
The next round of Jr. Leagues will be held the first Saturday in October.  For registration or details contact Ryan Suchon.