Back to Blog
November 21, 2011
Get Excited!…#1 Black Friday Deal is at LVGP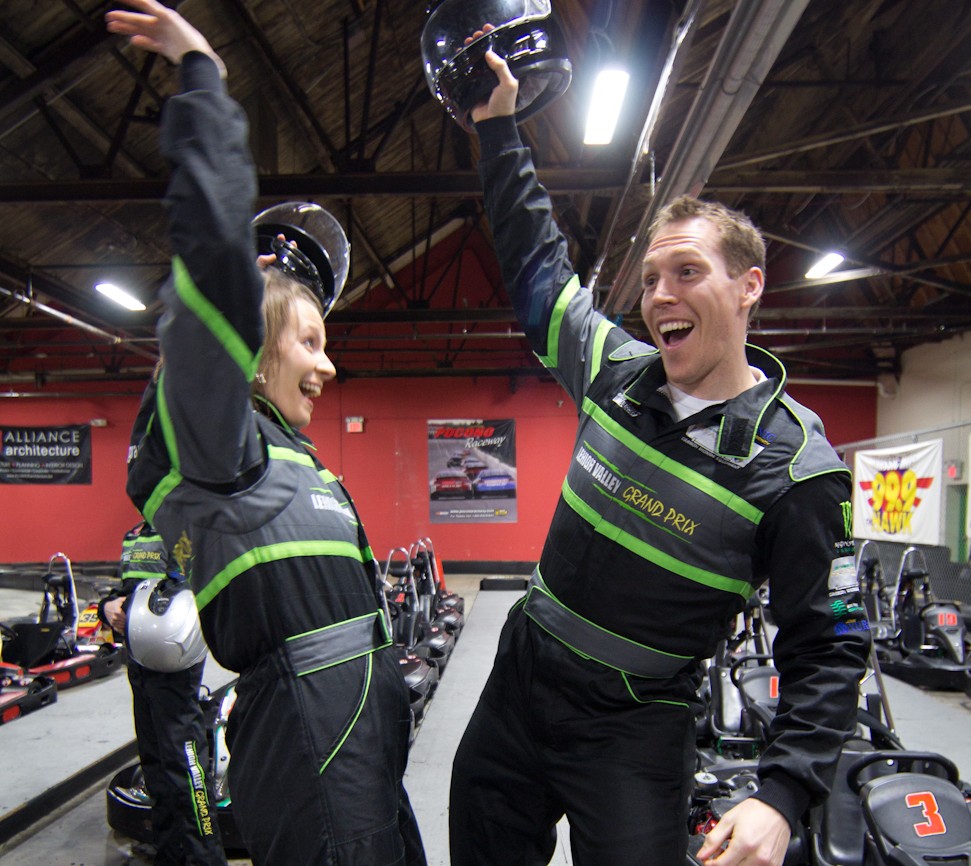 Lehigh Valley Grand Prix will be celebrating it's 3rd year in a row of offering the most exciting and adrenaline packed Black Friday sale!!  This Friday you can enjoy seeing your dollars get you twice the value!!  And don't forget that the track will have extended racing hours on Black Friday!  Open racing from 9am-11pm!!  These gift cards will make a great gift for your special somebody, friend or family!!
Black Friday Special:  LVGP holds it's famous Black Friday Special this year from 8am-3pm.  From 8am-12pm enjoy the benefits from giftcard matching for gift cards of $50-$250.  From 12pm-3pm enjoy $100 gift cards for only $75.
Black Friday Gift card restrictions: Good for in store purchases only!  If you purchase a $50 giftcard we will give you a $100 value from 8am-12pm for up to $250 per household a $500 value.  These values cannot be split onto seperate gift cards for under $100.  For example you may not receive two $50 gift cards for a $50 dollar purchase.  The value of $100 will be placed onto one card. You may purchase two $50 giftcards that would carry $100 on each card.  Only $250 worth of giftcards can be purchased per household for the matching values.  That is a total value of $500 to LVGP.  From 12pm-3pm get$100 gift cards for only $75!!  There is no limit to this offer.  All Black Friday Gift cards may not be used towards; Leagues, Endurance Races, Private Parties or Group Discounts and may not be used on Black Friday.