Back to Blog
December 17, 2013
Bone Wins Ugly Sweater Race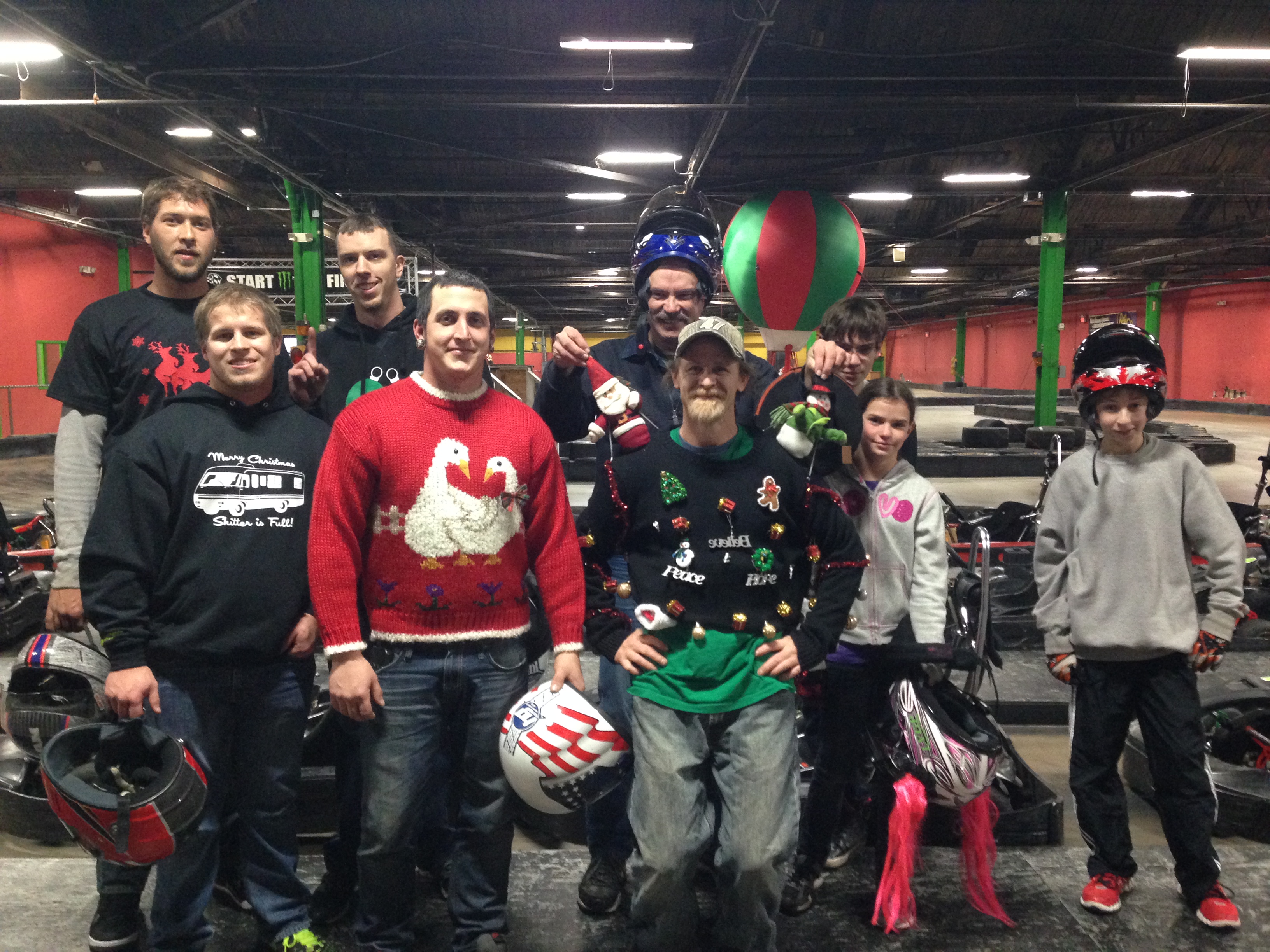 Lehigh Valley Grand Prix held it's 1st Annual Ugly Sweater Race on Friday, December 13th.  Some of the usual suspects at the track came out to play!  Participants were required to wear an ugly sweater and purchase 3 races to enter into the event.  The drivers were then entered into a FREE 15 lap feature race to determine the winner of the Ugly Sweater Race.
The participants for the first ever Ugly Sweater Race include; Scott Adams, Tony Hilliard, Jason Frankenfield, John Banashefski, Joey Brey, Richard Emel, Rick Brey, Nicholas Winton, and Jessica Brey.  It was a great excuse to hit the track on a Friday Night and have some fun!
LVGP would like to Thank all of the participants and we hope that Mr. Jason Frankenfield enjoys his stocking full of candy and his $50 gift card to Allentown Brewworks!!