Back to Blog
November 26, 2013
Best Deal of the Holidays!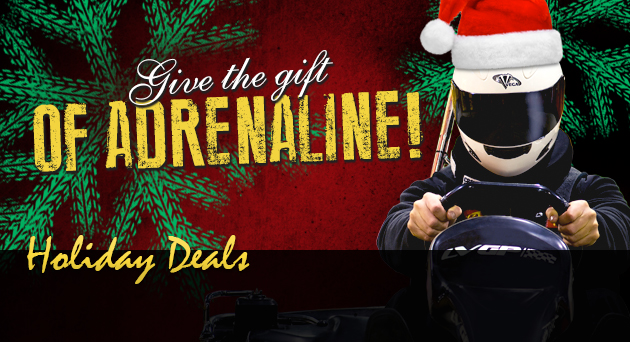 Lehigh Valley Grand Prix offers one of the most aggressive holiday gift card offers on the market!  On Black Friday LVGP is matching gift card values of $50 or more.  This is program is in it's 5th year and has been extremely well received by the customers at the track.
"When the economy took a dive in 2009 it forced us to be creative with our offers.  We understand we have a unique and fun product but we are still competing with consumer dollars.  People have a choice over the holidays and we hope they choose us!  But for the record, we will never open on Thanksgiving!!" stated Kristine McCreary, President of Lehigh Valley Grand Prix.
The company also offers a great Cyber Monday offer as well.  When purchasing a gift card of $100 you receive an extra $50 Value!  To get more details on the holiday gift card specials and to see the restrictions CLICK HERE.
This is the only time of the year that this offer exists at LVGP.  Don't hesitate to take advantage because this offer won't be coming around until next year!
Have a great holiday season!