Back to Blog
June 7, 2011
Action Business Coach's Business Spotlight article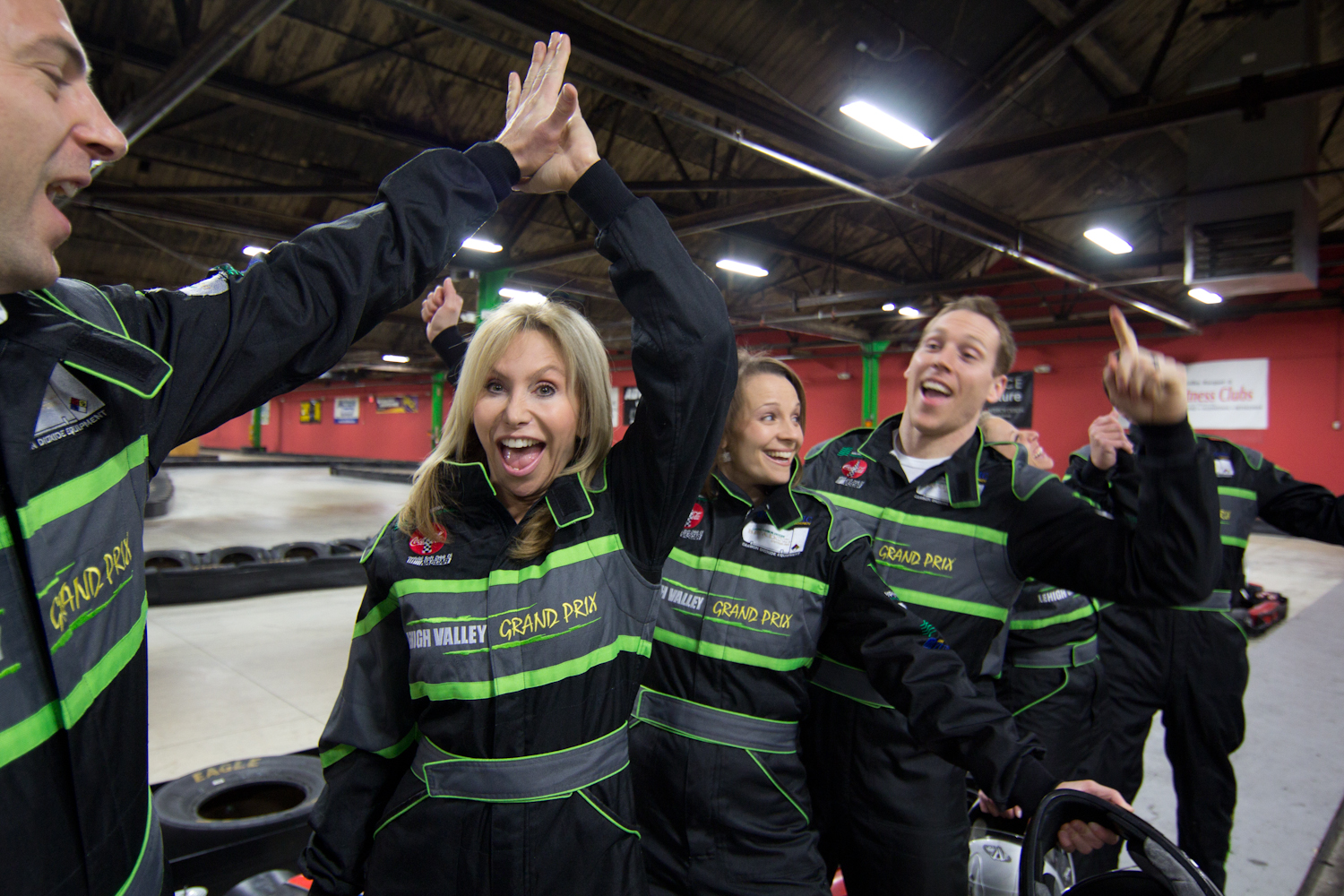 Trade in your business suit for a racing suit, strap on your helmet, grab the wheel and get ready to feel the adrenaline rush, thrill and excitement of a real Nascar racer as you maneuver through the quarter mile long track at Lehigh Valley Grand Prix – the ultime indoor kart racing experience that is a treat for everyone; men, women and kids alike.
While enrolled in an entrepreneur class at Lehigh University, Mike McCreary came up with an idea for a business plan after visiting a friend in Wilmington Delaware who was experiencing great success with an indoor kart racing business.  After doing some research, McCreary realized that there was great opportunity in this industry because indoor kart racing was quickly becoming the fastest growing motor sport in the country.  Not only that, but he felt that the Lehigh Valley was a very favorable area to start this type of business because of the area's strong ties to Nascar.  This business plan was what is now known as Lehigh Valley Grand Prix.
The idea behind the creation of Lehigh Valley Grand Prix was to offer enthusiasts and amateurs alike an authentic and genuine racing experience in a safe, comfortable, accessible and perhaps most importantly, unique environment.  Utilizing advanced European carts that travel at speeds up to 45 mph, Lehigh Valley Grand Prix offers an experience that one will not be able to find at the local carnival or mini-golf course – an experience that is closer to actual competitive racing than anything else out there.
Lehigh Valley Grand Prix opens their doors to everyone, from walk-in racers who want to race family, friends and other customers, to private groups both small and large. The facility caters to corporate events, team building programs, birthday and bachelor parties, new product launches, training seminars, meetings and other special occasions and has quickly developed a reputation of providing everything you need to feel the power and drive of extreme speed excitement.  Their growth has been continuous since they first opened their doors.
But how exactly can racing contribute to team building?  Mike McCreary would tell you that racing is actually a team sport.  "The participants are not just racing, they must communicate effectively to coordinate driver changes throughout the race, they need to assist each other and they need to have a good race strategy.  If there is no effective communication, a minute can cost you 2 laps." Racing demands dedication, preparation, teamwork and a fierce will to win.  It also promotes friendly competition which is great for communication, and communication amongst co-workers builds camaraderie and morale, both of which have tangible benefits in the workplace.  But is racing for everyone?  "Racing is for everyone, even the most hesitant and skeptical groups that have tried teambuilding events with us, have had the most fun and have left feeling a new self-confidence as they have exited their comfort zones" says Kristine McCreary, VP of Lehigh Valley Grand Prix.  This makes Lehigh Valley Grand Prix the perfect venue for corporate entertainment and Teambuilding.
Of course, with fast success come growing pains.  Although the first few years of business were great, the company lacked focus.  McCreary pointed out that one of the major challenges faced by Lehigh Valley Grand Prix early on was lack of experience, running a sales team and having systems in place for employees.  In June of 2010, Mike McCreary was introduced to Master Coach Michelle Landis of ActionCOACH of Greater Lehigh Valley/Berks.  After an initial meeting with Michelle, McCreary realized that in order to move to the next level in his business he needed to strengthen his team, create measurable actions, hire, train and develop the right people and develop mechanisms which will enable him to measure and track sales.  He needed to stabilize his business.
Although buy-in was tough in the beginning, in less than one year of coaching with Michelle, Lehigh Valley Grand Prix has been able to fill critical positions, put together appropriate training and create accountability in everyone.  "There is a huge misconception in business coaching – many believe that a coach gives you the answers to your problems, but in reality, a coach forces you to do what you need to do" says Mike.
So if you're looking for a fun, adrenaline filled experience for your next team building or corporate event, and you want your team to experience something they probably have not experienced before, then we can assure you that a kart racing event is the answer! A corporate event at Lehigh Valley Grand Prix is one that your employees will be talking about for a long time to come; in fact, don't be surprised if they request to come back.
Source: Action Coach Lehigh Valley