Back to Blog
January 26, 2012
A little powder on the track for league night?!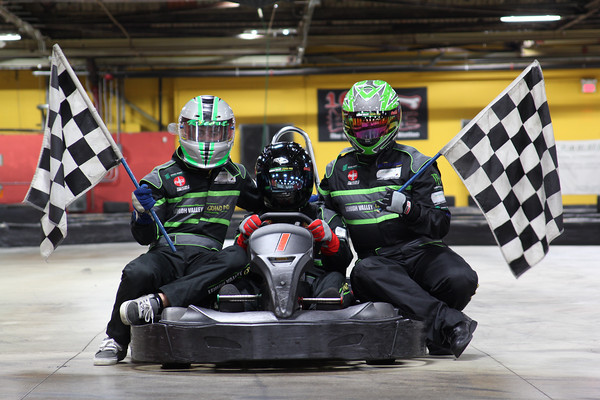 Ryan Suchon and Kyle Lick are dirt racers.  They are also the Competition Team at LVGP.  To spice things up at last nights league they decided to add a little of their dirt racing background to the league experience.
Powder Night!  The league drivers got to experience the first ever Powder Night at LVGP.  Using a combination of baby powder and shuffle board wax they created an entirely new experience on the track.
Upon entering the track, driver's appeared to be driving on ice!  Sliding all over the track and struggling to adjust to the new surface.  It was fun to watch the drivers compete.  "The true driver's can figure out how to go fast on any type of surface." said Ryan.
Overall, the event seemed to be a huge success.  You could see big grins on the driver's faces as they slid around the track!
Here is a link to a video taken by League Driver, Walt Sahaydak.