Back to Blog
January 3, 2014
4th Annual LVGP500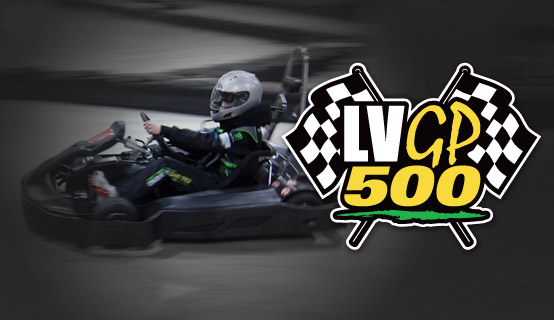 The LVGP500 has become one of the premiere indoor karting events. The race is a 500 lap endurance karting race held at Lehigh Valley Grand Prixthe morning leading up to the Daytona 500 NASCAR Race. The karting race has been a celebration of the start of the NASCAR Season.
The race is comprised of a 12 team field. The field hosts a Pro & Amateur Class to provide a fun and competitive experience for all levels. Following the race there will be an awards ceremony and after party for the viewing of the Daytona 500 at Octane-adrenaline bar.
Cost to participate is $500 per team. Teams can have 2-5 drivers. This event has SOLD OUT very fast every year. To reserve your team contact Ryan Suchon immediately!