Back to Blog
January 2, 2012
2011…a time to reflect and a time to ACCELERATE into the future!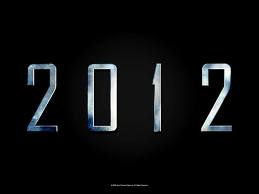 Looking back upon 2011 it is amazing to think it was only 12 months!  We gave witness to Tony Stewart win a Cup Championship and bring life back to NASCAR while on the other end of the spectrum we witnessed Dan Wheldon's life taken.  LVGP inked a deal with Indy Car driver, Marco Andretti and found tremendous growth.  It was a year of excitement; changing the track layout and adding a new lighting system as well as a year that provide a positive outlook to what is ahead.
The management team, lead by Mike Achey has been putting new training programs in place to ensure that customers receive great service and a great experience while attending the facility.
The competition team, headed by Ryan Suchon, was hard at work this year introducing a new Summer Iron Man series that received rave reviews as all three races sold out.  There was also the introduction of the new and improved Jr. League series with new Assistant Race Director, Kyle Lick, taking the reigns.  We had our best received Jr. League in company history!
There was also the changing of the guard as LVGP named a new President to the facility.  Kristine McCreary, former President Mike McCreary's wife, will be taking on a new title as the racing facility grows.  Kristine has shown great leadership in Sales and Finance and will continue to take the company to a new level.
Looking ahead to 2012 there are really exciting new products being added to the facility.  Construction has begun for the new bar Octane that will be opening in early 2012.  The bar has always been a dream of the team at LVGP as the facility looks to improve and add products to our customers.  Octane will provide a great venue for customer's to enjoy beverages and a bite to eat after racing to talk up their on track experience.
Octane has opened the doors to new partnerships such as Pocono Raceway.  The team is excited to be working with Pocono to hold viewing parties for some of the NASCAR races this upcoming season.  The first party will be held for the Daytona 500 race on February 26th.
2012 will also be the year of the mobile device.  The facility is going to be unrolling the new mobile website that will include the ability to check hours, look up race results as well as purchase gift cards.  In a world that lives on it's cell phone we are excited to give our customers a more convenient way to interact with LVGP.
As we close out 2011, the team at LVGP would like to give a big thank you to our 20,000 racers this past year!  2011 has been a great success and we attribute that to our customers that we value dearly.  Thank you so much and we look forward to providing you with an adrenaline rush in 2012!
~The team at LVGP