Back to Blog
September 20, 2011
Lehigh Valley Grand Prix #1 Bachelor Party Destination in Valley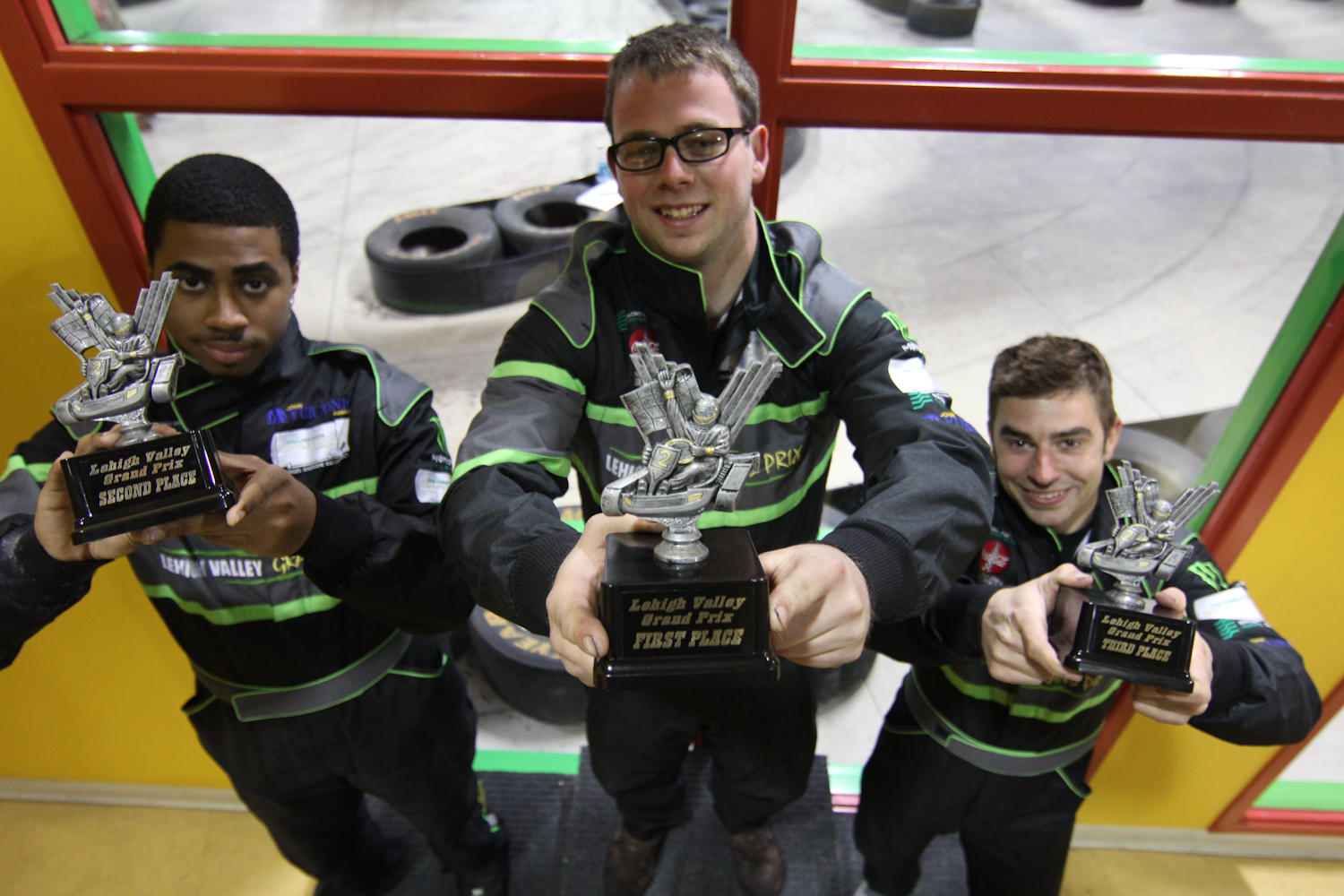 Lehigh Valley Grand Prix has carved a niche in the bachelor party market over the past 4 years.  The track offers an exciting and unique venue for groups to get an adrenaline rush prior to the big day.  This September has exemplified how popular the facility has become for hosting such groups.
"We have been hosting on average 10 bachelor parties a weekend at the track.  It is exciting to see how popular the track has become for such events," said Kristine McCreary, event coordinator at LVGP.
LVGP has become popular for bachelor parties for many reasons.  Those include an exciting venue, 45mph go karts, a friendly staff, as well as a clean atmosphere.  The groups are coming to stay out of trouble.  Many times the bride to be is making the inquiry or the best man has specific instructions from the engaged couple to stay out of the strip clubs!  This is not to say that we don't provide a great starting point for many parties that are looking to get into other adventures later in the evening 😉
With groups traveling from New York, Philadelphia, New Jersey as well as the local Lehigh Valley area, the argument can be made that Lehigh Valley Grand Prix is the #1 Bachelor Party destination in the Lehigh Valley.
Social Events

| Race Hours | |
| --- | --- |
| Monday-Thursday | 2pm-10pm |
| Friday | 2pm-9pm |
| Saturday | 12pm-9pm |
| Sunday | 12pm-7pm |

| Octane Hours | |
| --- | --- |
| Monday | 5pm-10pm |
| Tuesday-Wednesday | Closed |
| Thursday | Closed |
| Friday | 4pm to 9pm |
| Saturday | 12pm to 7pm |
| Sunday | 12pm to 7pm |

Axe Throwing Hours
Monday, Tuesday, Wednesday & Thursday
Closed
Friday
4pm to 9pm
Saturday
4pm to 9pm
Sunday
12pm to 7pm
View Our Event Calendar